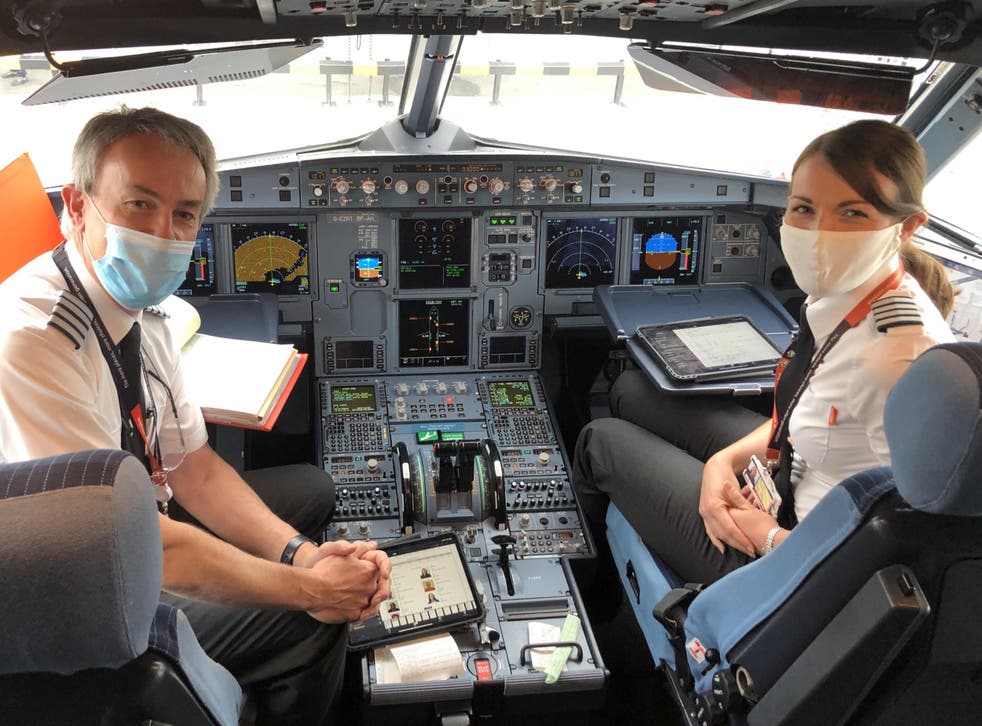 What you should be thinking about when travel starts again
The Man Who Pays His Way: residents in tourist destinations fear that travellers may bring in the virus, exactly as two British visitors did to Covid-free New Zealand
Simon Calder
Travel Correspondent
Friday 19 June 2020 09:28 Comments
Is your journey really necessary? That wartime slogan has returned in the time of coronavirus for exactly the same purpose: to reduce the pressure on transport.
On Monday this week, I caught a train for the first time in three months. The purpose: to reach Gatwick airport, in order to catch my first flight since mid-March.
I assert that the rail and air journeys were both necessary (I would say that, wouldn't I?). Monday was the first day of mandatory mask-wearing on the railways of England, and I wanted to assess how well the travelling public was adapting to the new rule. The three other passengers were unmasked.
The train also enabled me to reach the airport in time to report on easyJet's resumption of flights. After 11 weeks of grounding, Britain's biggest budget airline was getting airborne once again.
I stepped aboard the first departure of the new age, from Gatwick to Glasgow, to help you to judge whether mass-masked air travel will suit you.
The key lessons on the revival of aviation:
1. Don't get to the airport early. "This must surely be the closest most of us will get to flying on a private jet," I wrote at the time.
"With so few passengers flying, you don't wait for security; security waits for you. When you are good and ready, half-a-dozen staff will be pleased to scrutinise you. And when the handful of passengers are comfortably on board, the plane leaves."
For now, at least, there is no need to allow "dwell time".
2. Ignore the Department for Transport advice to check all bags into the hold, which aimed at reducing crowding in the aircraft aisle. Given the sparse passenger loads, a pre- and post-flight jostle over the lockers is unlikely.
Consigning luggage in the hold adds £25 to your fare and two more airport hurdles to the journey: at check-in and baggage reclaim. And it involves several people manhandling your belongings.
3. After months of steering well clear of others, be prepared to find yourself in close proximity to many strangers.
Aviation and social distancing are fundamentally incompatible. If you are not prepared to tolerate a small risk, flying is not for you right now.
Airports empty as Coronavirus affects aviation industry

Show all 11
Someone evidently felt that flying should not have been for me last Monday morning.
"How irresponsible is @SimonCalder this morning sitting like a complete idiot on the Easyjet flight to Glasgow," tweeted an organisation called IndyScotEvents.
"Apart from the utter stupidity and danger this must be one of the most unnecessary journeys since lockdown. I would like @PoliceScotland to charge him.
"Easyjet should not be doing this. @SimonCalder especially should be detained and charged along with the other idiots in the plane and sent straight back to London immediately."
Before Police Scotland could apprehend me, I had left the country.
Just as coronavirus has changed attitudes among travellers, the pandemic is stirring strong emotions among host communities.
At the other end of the UK, prospective visitors to Croyde – a charming village on the North Devon coast – are greeted by a sign reading "Do Not Visit Croyde".
Across Britain and the world, residents in tourist destinations fear that travellers may bring in the virus, exactly as two British visitors did to Covid-free New Zealand this week.
The traveller must be scrupulous: wearing a mask when requested, washing hands as obsessively as Lady Macbeth, and above all staying away from airports and any other place should any symptoms appear.
As lockdown eases and travellers feel less tethered, the key is respect.
Register for free to continue reading
Registration is a free and easy way to support our truly independent journalism
By registering, you will also enjoy limited access to Premium articles, exclusive newsletters, commenting, and virtual events with our leading journalists
Already have an account? sign in
Join our new commenting forum
Join thought-provoking conversations, follow other Independent readers and see their replies