How travel has become more sustainable over the last 10 years
There's still a long way to go – but look how far we've come, says Helen Coffey
Wednesday 27 November 2019 11:20
Comments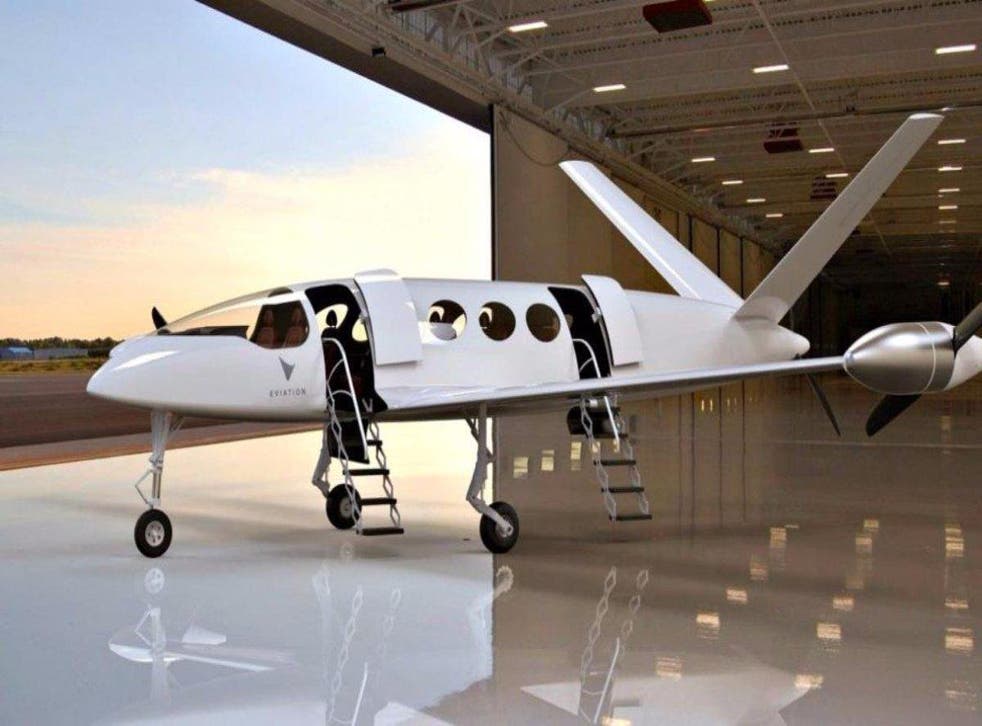 As we approach the end of the decade, it's clear there's been a shift in public opinion when it comes to sustainability in general – and sustainable travel in particular. In 2019, global climate strikes drew hundreds of thousands of protesters; Extinction Rebellion raised awareness of climate change in a series of highly publicised shutdowns of the UK capital; and the flygskam (flight shaming) and tagskryt (train bragging) movements, born in Sweden, started to sweep across Europe, encouraging travellers to clip their wings and swap planes for trains.
We all have questions to ask ourselves concerning our travel habits and how they impact the world around us as the threat of climate crisis creeps ever closer – but what about the progress that's already been made? Here's how travel has become more sustainable over the last 10 years.
Flights
It's controversial because of the sheer numbers of flights there are now – 4.6 billion passenger journeys are expected to have been taken in 2019 compared to 2.63 billion in 2010, an increase of 75 per cent – but that doesn't mean flying hasn't become more efficient in the last decade. It's not to downplay the impact of soaring aviation growth, more to acknowledge how technological advances have already been made.
Mont Blanc 100 years on: Climate change impact revealed

Show all 7
Newer aircraft are much more fuel efficient than their predecessors – each new generation of aircraft typically consumes 20-25 per cent less fuel than those that went before – while airlines are getting better at reducing carbon output per passenger.
Take British Airways, for example. The UK flag carrier is "investing heavily" in more fuel-efficient aircraft, with 44 new planes already flying and a further 73 on order. These newer models are 25 to 40 per cent more fuel efficient than the aircraft they replace. The airline says efficiency has improved by 25 per cent since 2008. In the last three years, BA also claims to have saved more than 200,000 tonnes of CO2 through reducing engine taxing, optimising routes, climbs and descents, and installing lighter seats and food trollies.
There is almost always a "but", and with BA it takes the bulky shape of 32 Boeing 747 planes. None of these gas-guzzling Jumbo jets was built in the 21st century, and some will remain in the fleet for at least three more years.
Virgin Atlantic has also undertaken a renewal programme to replace its entire fleet over a 10-year period, switching from four-engine aircraft to more efficient two-engine jets. The carrier says this programme has already reduced its carbon emissions by 23.7 per cent since 2007.
The future
The next decade is going to see a lot of investment in "green" flying initiatives as airlines attempt to meet the industry's collective commitment to slash carbon emissions by 2050.
These efforts largely split into two streams: electric planes and alternative low carbon fuels.
IAG, British Airways' parent company, is going down the fuel route, investing $400m in the development of biofuels. It's the first airline in Europe to build a facility that converts household and commercial waste into renewable jet fuel, reducing net greenhouse gases by 70 per cent compared to the fossil-fuel equivalent. However, even by the earliest projections, the plant won't start producing fuel until 2024.
Meanwhile, some of the industry's major players – including Boeing and Rolls-Royce – are working on electric-powered aircraft and hybrid jets powered by a combination of fuel and battery power.
EasyJet is going down this route, and is working with start-up Wright Electric to design an electric plane that the airline could use for short-haul services under 500km. It has also signed a Memorandum of Understanding (MoU) with Airbus to work on a joint research hybrid and electric-aircraft project, plus it's the first major airline to start offsetting carbon emissions from the fuel used for all of its flights, a measure it brought in as of November 2019.
A spokesman for Airlines UK, the body that represents the industry, said: "UK airlines are making enormous efforts to reduce their carbon emissions, and are committed to a global target to cut CO2 emissions from all flights by 50 per cent of their 2005 levels by 2050 – through technology, operational efficiency improvements and the use of sustainable biofuels."
Trains
Although rail travel is one of the lowest carbon forms of transport – responsible for less than 2.5 per cent of total transport emissions and about 0.6 per cent of the UK's total emissions – that doesn't mean there's not room for improvement or that it hasn't already come a long way.
In July 2019, then-rail minister Andrew Jones said that, since 2010, operators have ordered 7,800 new greener carriages, £4.5m has been invested in projects focused on tackling decarbonisation and a further £48bn is being invested in modernising the rail network to enable cleaner, more efficient journeys.
Global Climate Strike – Independent's best photos

Show all 50
The key way this is happening is through the replacement of diesel trains on the passenger network with electric and hybrid models.
Eurostar has been ahead of the curve when it comes to reducing emissions: the cross-Channel train service introduced its first Tread Lightly campaign in 2007, pledging to cut emissions by 25 per cent by 2012 and offset every traveller's CO2 free of charge. It managed to beat its own target, cutting CO2-emissions-per-passenger by 31 per cent by early 2009 and setting a new goal of 35 per cent at the beginning of the decade.
The future
Britain has committed to phase out diesel-only trains completely by 2040, and the Rail Safety and Standards Board (RSSB) has said that Britain's railways have a crucial role to play in helping the UK economy decarbonise by 2050.
A new rail taskforce report was published in July by the Rail Industry Decarbonisation Task Force and the RSSB, outlining that battery power, hydrogen and electrification will all be needed to further decarbonise rail travel.
Eurostar is continuing its ambitious plans to decarbonise, pledging to eliminate the use of fossil-fuel energy for all train journeys by 2030. The brand also announced it plans to "plant a tree for every train" that it operates from 1 January 2020 – around 50 per day.
Cruises
Similarly to flying, cruise ships don't cover themselves in glory when it comes to sustainability – Carnival Cruises was fined $20m (£15.7m) earlier this year after admitting to dumping more than 500,000 gallons of sewage in the ocean. A 2019 report from European think-tank Transport & Environment found that cruise lines emit more than 60 kilotonnes of sulphur dioxide, a cause of acid rain and lung cancer, per year – 10 times more than all of Europe's cars combined.
They also come under fire for their contribution to overtourism in places like Venice and Dubrovnik, where they dock and expel thousands of tourists onto shore for hours at a time.
However, improvements have been made over the last decade.
Eurostar at 25: CEO Mike Cooper talks about firm's plans on lower fares and planting trees
One of the biggest changes is the hulls on some cruise ships, which have been treated with silicon-based paint to help them glide through water more efficiently, thereby saving fuel. Royal Caribbean Cruises has designed aerodynamic hulls to reduce fuel consumption even further. The cruise brand has invested $100m into converting wastewater treatment systems into advanced purification systems, plus it uses more than 18 million gallons of biodiesel each year, which is a more sustainable alternative to diesel.
Norwegian Cruise Line has introduced eco-ballast technology, a water treatment system that ensures ships don't send toxins into the water, and it donates cooking oil to farmers in port cities that can then be reused as fuel.
Meanwhile, Disney Cruise Line recycles condensation from air conditioning units for use in the laundry and for cleaning decks, saving gallons of water every day, alongside rerouting excess heat from generators to power evaporators that help turn seawater into drinkable water.
The future
New regulations limiting the amount of sulphur dioxide emitted by ships are set to come into force in 2020. The International Maritime Organisation (IMO) has said that, as of next year, ships will have to use fuel with a maximum sulphur content of 0.5 per cent compared with the current 3.5 per cent.
However, methods vary when it comes to meeting these new requirements.
Analysts say about 90 per cent of cruise ships will comply, not by using cleaner fuel, but by installing exhaust cleaning systems, or "scrubbers", which use seawater to clean dirty fuel before sending the washwater back into the ocean.
This is a controversial issue, prompting concern about the practice's impact on marine environments: Singapore, Hong Kong, China and some Caribbean islands have all banned the release of washwater from scrubbers into their waters. For every ton of fuel burnt, ships using scrubbers emit approximately 45 tons of warm, acidic, contaminated washwater containing carcinogens including polycyclic aromatic hydrocarbons (PAHs) and heavy metals, according to the International Council on Clean Transportation (ICCT), a non-profit organisation.
It's not all bad news though. Cruise Lines International Association (CLIA) has made the first ever industry-wide emissions commitment, pledging to reduce the rate of carbon emissions across the industry fleet by 40 per cent by 2030.
Meanwhile, Royal Caribbean is working with Finland-based shipyard Meyer Turku to pioneer fuel-cell technology on two vessels, set to join its fleet in 2022 and 2024 respectively. They will run primarily on liquefied natural gas (LNG) to eliminate sulphur emissions and reduce the production of NOx and particulates.
"The beauty of fuel cells is that they produce electricity with zero carbon footprint – the only emission is water," said Royal Caribbean CEO Richard Fain.
Cars
While the last decade has seen cars become significantly greener, with hybrids and electric vehicles becoming more common, it also saw one of the biggest corporate scandals in living memory: Emissionsgate. In 2015, many Volkswagen cars being sold in America were found to have a "defeat device" in diesel engines that could detect when they were being tested, changing the performance to improve results. The German car manufacturer eventually admitted to cheating emissions tests in the US.
But customer confidence erosion aside, quite a bit of legislation has been introduced to encourage the use of cleaner vehicles in the last 10 years.
Man filmed 'asleep' in Tesla in Los Angeles
For example, since January 2012, a new Low Emission Zone (LEZ) was adopted for London buses, with older vehicles gradually phased out in favour of newer, greener models. In October 2017, London mayor Sadiq Khan introduced a daily £10 "T-charge" for older, more polluting vehicles driving into central London. And tougher LEZ standards are coming into force on 26 October 2020 for heavy vehicles including HGVs, lorries, vans, buses, coaches, minibuses and other specialist diesel vehicles.
In 2017, the Department for Transport overhauled the UK's vehicle tax system, bringing in harsher rates for higher-polluting cars and using a new set of testing guidelines, called the Worldwide Harmonised Light Vehicle Test Procedure (WLTP), which is more reflective of real-world driving conditions and behaviour than the previous method.
The future
In the UK, electric cars could be issued with green number plates as part of plans to incentivise drivers to buy cleaner vehicles and help tackle climate change and dangerous levels of airborne pollution.
The Department for Transport (DfT) wants to promote zero-emissions vehicles by making them easily identifiable and giving drivers benefits such as cheaper parking and the option to drive in bus lanes. When a similar scheme was introduced in Ontario, Canada, in 2010 – allowing electric car drivers to use toll lanes for free – the number of electric vehicles on the roads in the city markedly increased.
The government has also said that company car drivers choosing a pure electric vehicle will pay no benefit-in-kind (BIK) tax in 2020/21.
So there you have it. There's a long way to go. But let's not forget how far we've come.
Register for free to continue reading
Registration is a free and easy way to support our truly independent journalism
By registering, you will also enjoy limited access to Premium articles, exclusive newsletters, commenting, and virtual events with our leading journalists
Already have an account? sign in
Register for free to continue reading
Registration is a free and easy way to support our truly independent journalism
By registering, you will also enjoy limited access to Premium articles, exclusive newsletters, commenting, and virtual events with our leading journalists
Already have an account? sign in
Join our new commenting forum
Join thought-provoking conversations, follow other Independent readers and see their replies