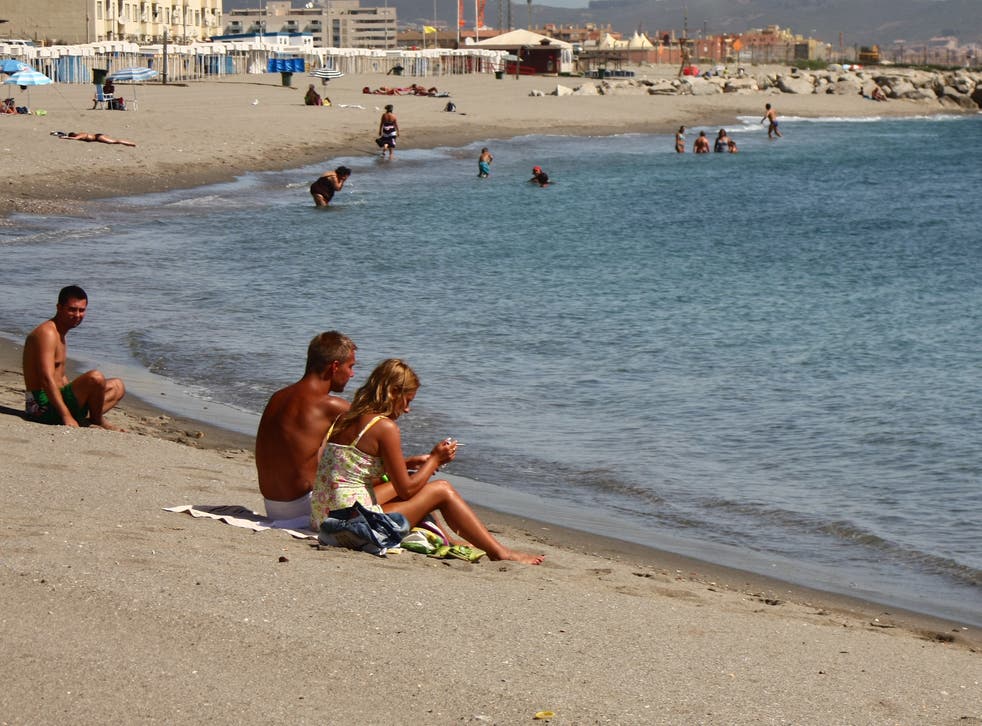 Travel industry dismay at testing requirements for 'green' countries
'Expensive and unnecessary PCR testing even for low-risk countries will pose an unsustainable burden on passengers' – Tim Alderslade, Airlines UK
After the government has confirmed that summer holidays abroad can go ahead from England this summer, the travel industry has responded angrily to the expensive and onerous testing requirements even from "safe" countries – and gaps in the proposals from the Global Travel Taskforce.
Announcing the measures, the transport secretary, Grant Shapps, said: "The framework announced today will help allow us to reopen travel safely and sustainably, ensure we protect our hard-won achievements on the vaccine roll-out, and offer peace of mind to both passengers and industry as we begin to take trips abroad once again."
Arrivals from green nations will need a test before departure – which can be relatively cheap and fast – but an expensive PCR test within two days of arrival must be pre-booked.
Leading the charge was Johan Lundgren, chief executive of easyJet – Britain's biggest budget airline.
He said: "A two-test system including a PCR test for travel from low risk green countries is a blow to all travellers wishing to visit family and friends or take a much-needed holiday this summer. This risks reversing the clock and making flying only for the wealthy.
Read more:
"It is hugely frustrating that the taskforce has not delivered what the prime minister said they should achieve in making this flexible and affordable."

Tim Alderslade, chief executive of Airlines UK, said: "This does not represent a reopening of travel as promised by ministers.
"The insistence on expensive and unnecessary PCR testing rather than rapid testing – even for low-risk countries – will pose an unsustainable burden on passengers, making travel unviable and unaffordable for many people.
"It is also a further setback for an industry on its knees."
The Business Travel Association chief executive, Clive Wratten, described the Global Travel Taskforce report as "yet another hammer blow to the business travel industry".
"This theoretical framework provides no more certainty than the prime minister's brief comments on Monday," he said.
Andrew Flintham, managing director of Tui UK – Britain's biggest holiday company – said: "We remain disappointed about the expensive testing and quarantine measures proposed. 
"We therefore remain committed to finding cost-effective testing solutions for our customers, as well as offering maximum flexibility, so we can make travel possible this summer and beyond."
 The company is allowing anyone booked up to the end of July to change their holiday to another date for free.
Tui also permits customers unable to quarantine on return, or pay for tests, to postpone their trip.
The chief executive of Tui's biggest rival, Jet2, called for more clarity on the plans.
Steve Heapy said: "We want our customers to enjoy a happy and healthy holiday, but without the additional cost of expensive pre-departure and post-arrival testing on top."
Mark Tanzer, chief executive of Abta, the travel association, said: "Small changes, like requiring a PCR test only if the individual gets a positive result from a lateral flow test, would make international travel more accessible and affordable whilst still providing an effective mitigation against re-importation of the virus.
"The government should also consider whether those who have been vaccinated can be exempt from testing requirements, should scientific evidence suggest reduced transmissibility."
Among those angry about what was left out is Julia Lo Bue-Said, chief executive of Advantage Travel Partnership.
She said: "For an industry that has been shut down for 12 months now, the latest announcement by the Global Travel Taskforce is a step in the right direction, however there is still a long way to go.
"We must have clarification on the types of tests permitted and whether this applies to children as well, along with an exemptions for vaccinated people.
"We must ensure that travel can remain accessible for all, particularly families, so we urge the government to consider affordable testing options – such as lateral flow tests – as part of this framework."
Paul Charles, chief executive of travel consultancy The PC Agency, said: "There are still too many layers of complexity to travel for those simply wanting a well-earned break in a safe country."
Join our new commenting forum
Join thought-provoking conversations, follow other Independent readers and see their replies