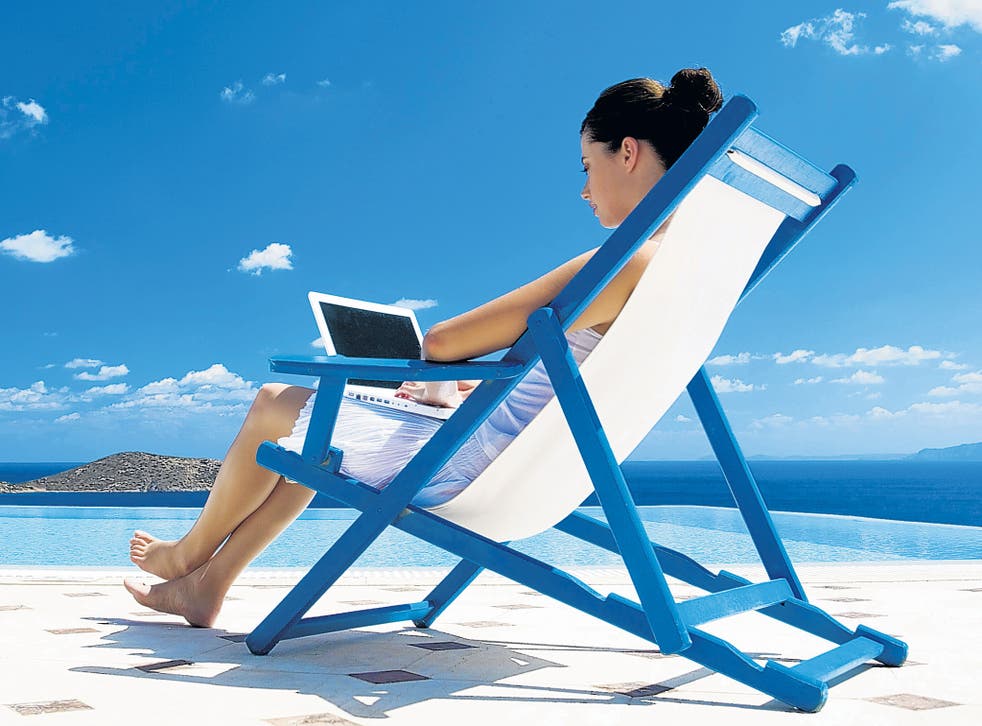 TripAdvisor 2.0? Ten travel websites to watch
The battle lines are being drawn by companies vying to be the new TripAdvisor, including two new British start-ups that are trying to knock the user-generated review site off the top spot
James Ellis
Tuesday 02 April 2013 17:39 Comments
Triptease.com and Thisisyourkingdom.co.uk are two of the new start-ups that have joined an increasingly noisy online travel space – where peer reviews (or user-generated content – UGC) are king.
According to Google, the average holiday decision involves a whopping 50 searches on the internet over 2.5 hours. Here in the UK, four out of five of travel purchases are made online – the highest figure for any country in the world.
With TripAdvisor now worth an estimated £2.5bn, it's not hard to see why companies are clamouring for its crown.
"Consumers like to read what other consumers think about somewhere they have visited," says Kevin May of travel-tech website Tnooz (tnooz.com). "It is called 'the wisdom of the crowd' – and TripAdvisor uses that very well."
The main problem for those vying to be TripAdvisor 2.0 is the battle for online visitors – managing to survive as a new website until a critical mass of reviews has been achieved, and enough social buzz to make them successful.
"TripAdvisor's omnipresence is key when it comes to its success," says online marketing specialist Adam Davidson. "Wherever you are planning to stay or eat, you know and expect TripAdvisor, will have it covered – many other sites can't match that."
Those that currently do tend to be owned by or part of the big travel firms: "A lot of big holiday companies such as Thomson and Booking.com have their own user-review systems now," says May. "With Booking.com an email arrives in your inbox as you land on the way home saying: 'Hi. What did you think of the hotel?' By asking for the review after the booking is made, they are also verifying it's authentic."
Differentiation could be the key to a new site's success, according to Davidson. "While it is difficult to get the ball rolling, once they reach a meaningful breadth of reviews, perhaps in a niche market to start off with, something could take off," he says. "The habit of contributing reviews is infectious after all."
Holiday Watchdog: HolidayWatchdog.com
Marketeers Chris Brown and Chris Clarkson launched Holiday Watchdog in 2004 as a hotel-review site that caters for British package holidaymakers; key destinations include Spain, Portugal, Turkey, Greece and Cyprus. They were bought out by TripAdvisor in 2007.
Gogobot: Gogobot.com
Travis Katz took his experience as head of international operations at MySpace into the launch of Gogobot in 2010 – and in just three years the site has rocketed. It contains destination content married to user reviews and great images. Users can plan an itinerary to a destination – and pick up recommendations from Facebook and Twitter friends, as well as the whole Gogobot community.
Skytrax: Airlinequality.com
Skytrax gets people to opine on everything related to flying, from airlines and their punctuality to airports and business-class lounges. There are seat maps and reviews for more than 250 airlines so you can actually check how comfy (or not) your seat is.
IgoUgo: IgoUgo.com
Launched at the turn of the Millennium, IgoUgo went great guns in its first few years, winning a Webby award for best travel site in the US in 2004. The award attracted much attention and it was purchased in 2007 by Sabre Holdings, parent company of Travelocity.com. Its homepage is now more commercially driven, with a number of price-comparison search options.
This Is Your Kingdom: ThisIsYourKingdom.co.uk
Hannah Needham quit her job as a lawyer last year to co-launch This Is Your Kingdom with school pal Rebecca Gaunt after finding there were no sites that fulfilled their curiosity about the British Isles. Not strictly user-generated, the pair pick bloggers who are "tastemakers" to contribute "lovely things to see and do in the UK". They also promise that their contributors have no commercial links with the companies they recommend.
HolidayCheck: HolidayCheck.com
Founded in Switzerland in 2004, HolidayCheck features destination information, allied to a huge user-generated hotel reviews database. Submitting a review is a pretty simple five-step process and submissions are verified by return email to check authenticity. The site teamed up with Lufthansa's Miles & More loyalty programme last month and new reviews are rewarded with 100 air miles.
GeckoGo: GeckoGo.com
A trip planner, review site and community combined, GeckoGo is aimed at the independent traveller. It claims to have more than 1.8m members and to host almost 300,000 reviews – which can be searched in a unique way, with a world map showing how good a time posters had in a certain number of categories (beach, wildlife etc) and in which month. Users can also edit the site's content Wikipedia-style.
Wander: OnWander.com
Wander created a social-media buzz last year by getting people to Tweet and Facebook a landing page for a travel website that hadn't even launched – giving them points on an "Utterly Pointless Leaderboard" for their efforts. Twelve months on and it seems no closer to going live but you can get a "boarding pass" if you wish to join the journey when it does – which makes it a little like one of those mystery hotels you can book where you pay in advance of finding out where you are staying.
Easy Voyage: EasyVoyage.co.uk
Easy Voyage claims to have "all the tips for your trips" and it certainly throws the kitchen sink at travel and tourism. There's news, pictures, videos and reviews submitted by both an in-house team of 23 journalists as well as readers. The professionally written content is incredibly detailed – 2,000-plus words on some hotels – which can make amateur submissions look poor by comparison.
Triptease: Triptease.com
Aimed at the luxury travel market and with a glossy design to match, Triptease is the month-old brainchild of UK entrepreneur Charlie Osmond. The site relies more on great images than in-depth reviews, and new contributors must get at least five "likes" for their first entry before they are allowed to write more. Some of the reviews we checked, however, were by people linked to travel agents. When we queried this, the site promised it is about to start tagging people who work in the industry to improve transparency.
Register for free to continue reading
Registration is a free and easy way to support our truly independent journalism
By registering, you will also enjoy limited access to Premium articles, exclusive newsletters, commenting, and virtual events with our leading journalists
Already have an account? sign in
Join our new commenting forum
Join thought-provoking conversations, follow other Independent readers and see their replies