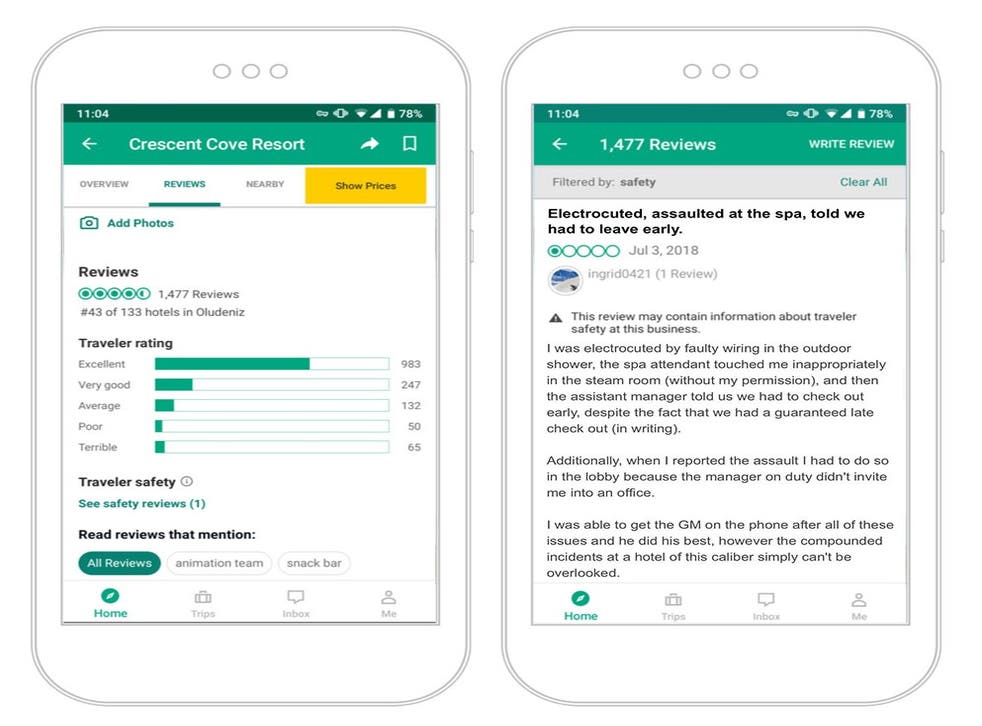 TripAdvisor adds safety filter to show sexual assault reviews
Safety concerns that will be highlighted include sexual assault, death, drugging, trafficking, armed robbery and physical assault
From today, TripAdvisor will allow users to more easily access reviews that highlight safety concerns.
The travel platform has introduced a new traveller safety review filter, which will surface reviews written in the past year that concern sexual assault and sexual misconduct by employees of a business. So far, TripAdvisor has added 1,100 reviews concerning sexual assault to the filter, and other safety categories would be added going forward, TripAdvisor said.
Importantly, all new reviews that concern safety issues – whether that's sexual assault, death, drugging, trafficking, armed robbery and physical assault – will be tagged and added to the filter.
Additionally, for all reviews that have this type of safety content, a notice will appear at the top of each review so travellers can easily see them, the platform said.
TripAdvisor has more than 700 million reviews in total, covering 8 million hotels, airlines, experiences and restaurants. It says it has just shy of half a billion users a month.
Travel destinations: 52 places to go in 2019

Show all 52
The changes were announced by Lindsay Nelson, TripAdvisor's president of core experience, who said that "the need for better access to safety information while travelling has never been greater".
"Today's culture of always-on news has made it increasingly difficult to discern fact from fiction, while safety-related information about specific neighbourhoods or businesses is often hard to find or nonexistent online," she said.
"Often, something tragic must happen in order to engage in a dialogue about traveller safety, which by then is far too late."
Nelson added: "We will also engage TripAdvisor's global community of travellers, businesses and tourism destinations as we work to share important information and insights about how to stay safe."
The reviews will be made available in 28 languages.
Join our new commenting forum
Join thought-provoking conversations, follow other Independent readers and see their replies