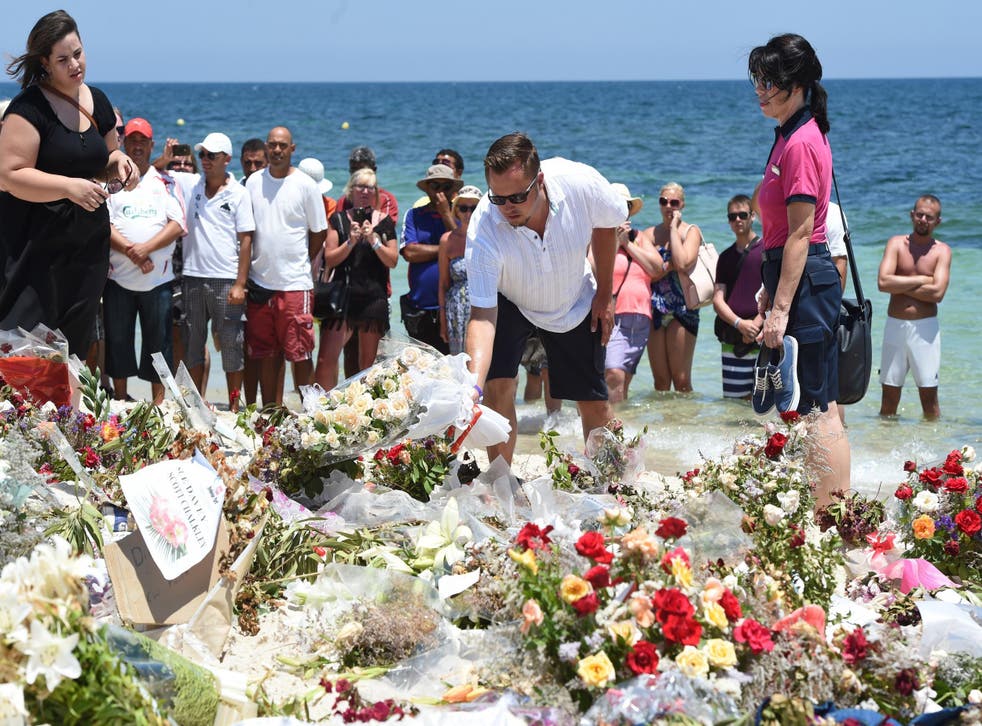 Tunisia attack: Time for the travel industry to remind us of the risks as well as the wonders of the world
The Man Who Pays His Way: Lessons to take from the inquests into 2015's terror attack at Sousse
My respect for him rose when he emerged from the Royal Courts of Justice on Tuesday to face the media. The inquests into the murder of 30 of his customers at the hands of an Islamist gunman at Sousse in Tunisia had just ended after six weeks of harrowing testimony from the bereaved relatives.
Mr Longman appeared shortly after many of the victims' families announced they would sue his company for putting their loved ones in harm's way.
Facing a barrage of interrogators, he apologised with dignity: "On behalf of everyone at TUI UK, I would like to again extend our deepest sympathy. We are so very sorry for the pain and loss those affected have suffered."
Then he added: "On that day, the world changed."
Yet for almost everyone, it didn't.
Unquestionably the lives of the victims' families were devastated. For Mr Longman and his colleagues, years of anguish (and litigation) began. Hundreds of thousands of Tunisians lost their livelihoods because their pathetic fellow citizen's shooting spree put the nation on the no-go list.
But for the vast majority of people, and specifically travellers, the planet remained a repository of natural and manmade riches, populated overwhelmingly by kind, generous and tolerant people. And two years on, this world of wonders is less risky and more accessible than ever.
Any suggestion to the contrary is as absurd as the assertion by a Tunisian official, interviewed in Sousse by the BBC's Orla Guerin, that his country is "100 per cent safe". Of course it isn't: Tunisia has a long, leaky frontier with the failed state of Libya, hundreds of returning jihadists and a history of terrorism aimed at tourists. And I would gladly take my family there tomorrow.
Time to get real, everyone. While it may be of little comfort to the bereaved relatives, some positive results should flow from the Tunisia inquests. But that requires travellers, and the travel industry, to sharpen up.
Holidaymakers must engage more with the destination they plan to visit, from improving their cultural awareness to assessing the official warnings. People must decide what is a tolerable risk for them. But they need the honest support of the travel industry.
Three months before the Sousse massacre, cruise passengers visiting Tunisia's leading museum were attacked; 22 people from 10 countries died at the Bardo Museum in Tunis. Islamic State claimed responsibility for the attack, as part of its campaign to destroy the Tunisian economy.
The victims' families heard how TUI had played down the earlier massacre. Call-centre staff and travel agents were given a crib sheet intended to bat away customers' concerns. The two-page document, which didn't mention terrorism, can be summed up as a dozen different ways of saying: "It's business as usual and if you want to change or cancel your holiday, you'll pay the normal financial penalty."
By July next year, when the EU Package Travel Directive takes effect: holidaymakers will be able to cancel without penalty if a terrorist atrocity of such magnitude were to happen at their intended destination. But starting right now, Mr Longman and his rivals must be big enough and open enough to say, for example: "Hey, there's some amazing bargains in Turkey and Egypt. That's because many people are worried about what the Foreign Office says is a 'high threat of terrorism'. But if you are prepared to tolerate a small amount of risk, the overwhelming odds are that you will have a great trip."
The British travel industry is the best in the world, yet it has an unfortunate tendency to defensiveness. I believe the travelling public will welcome transparency – as part of an understanding that the ultimate responsibility for risk assessment rests on the sunburnt shoulders of we seekers of sun and wonders.