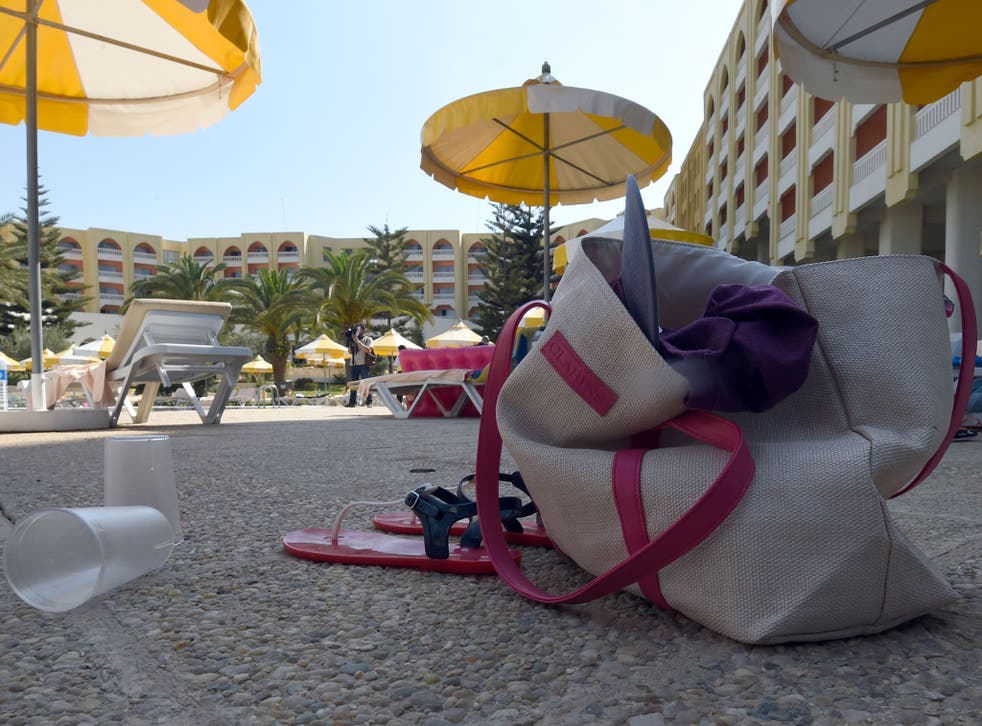 Tunisia hotel attack Q&A: Does the atrocity indicate a new trend among terrorists? How does this change our mindset on travel?
The horror of a holiday beach turning into a battle zone has raised many questions about Tunisia as a destination - and the possible risks in other holiday locations.
Q| Does Friday's atrocity indicate a new and worrying trend among terrorists?
No. Tourists have been regarded as the softest of targets by guerrilla groups ever since the Shining Path terrorised Peru in the 1980s. The Maoist paramilitaries warned travellers to avoid tourist icons such as Machu Picchu, and successfully struck deep at the nation's economy.
In Egypt, tourists have been collateral in a series of attacks over the past two decades. In Turkey, Kurdish separatists of the PKK have had a marginal effect by threatening attacks in resorts, of which only very few have been carried out.
Q| How does this change our mindset on travel?
Despite the horrific nature and consequences of Friday's attack, in statistical terms the risk for tourists remains extremely low; the grim reality is that many more British holidaymakers will perish abroad from road accidents than died on the beach in Tunisia.
As the individual stories of lives destroyed at the hands of terrorists emerge, however, travellers' sensitivity to risk will soar.
If the anxious holidaymakers who have contacted the travel desk of the Independent are typical, Turkey and Egypt will be perceived as more dangerous destinations. Indeed, the current Foreign Office advice for both is similar to the official view that prevailed of Tunisia before the attack. It warns of "a high threat of terrorism" and "domestic religious extremist and ideological groups, and international groups involved in the conflict in Syria." For anyone booked to those destinations, however, normal conditions apply for anyone who wants to cancel.
Among holidaymakers who have yet to book, expect a "flight to safety". Thomson is laying on extra flights to Cape Verde, Rhodes and Gran Canaria to cope with the numbers expected to switch to destinations perceived as less risky.
Q| Is western Europe really safe?
Travellers with long memories will recall the 2004 Madrid train bombing, and note with alarm recent events in France.
Spain and France are by far the favourite destinations of British travellers. As visitors to France will find this summer, security around public buildings and synagogues is intense. When even a visit to the Art Deco belfry in the northern city of Lille requires undergoing a security search, it creates a mood at odds with the natural desire for a relaxed holiday.
Q| Is everyone coming home from Tunisia now?
The big tour operators and airlines are attempting to bring back their customers who want to head home early after the attack. Thomson, the tour operator whose guests were targeted in the massacre, began its airlift in the early hours of Saturday morning to bring home around 1,000 customers staying in Port El Kantaoui and Sousse.
Additional flights have been laid on for Sunday in a bid to bring home anyone among the remaining 5,400 Thomson/First Choice customers who wish to return early.
Q| How many British holidaymakers are still in Tunisia, and what happens to them?
There are believed to be about 18,000 British tourists on package holidays to Tunisia; in addition there are likely to be several thousand more on independent trips. A significant proportion of those holidaymakers are due to finish their holiday and fly home this weekend, and it is expected that those journeys will be operated as normal.
In addition, Thomas Cook and Jet2 have laid on rescue flights this weekend. Those efforts will take care of a good proportion of the holidaymakers. The remainder will have to wait until their intended trips completed, unless further rescue flights are laid on - which will become a necessity if the Foreign Office puts Tunisia on the "no-go" list.
Q| How likely is the Foreign Office to change its advice?
After two cold-blooded massacres of tourists to Tunisia in three months, it is difficult to envisage how the consular staff who draw up the travel advice could do other than warn against all but essential travel. There is undoubtedly a political dimension to consider, with the Foreign Office knowing that a ban will have severe economic consequences for an ally. It is also fair to expect that security will be even tighter in Tunisia. But with lawless Libya sharing a long, leaky border with Tunisia, a threat from jihadists remains.
Q| How many British people have holidays booked to Tunisia?
Last year, 424,000 British travellers went to Tunisia, and a similar number was expected for 2015. Assuming normal sales profiles, that means around a quarter-million people are booked to travel to the country this year - the majority to resorts such as Sousse, south of the capital.
Q| What are their options?
Most holidaymakers are on package holidays, particularly with Thomson, Thomas Cook, Cosmos and Jet2 Holidays. A common policy is to cancel departures to Tunisia for the next week, and to offer anyone booked to travel up to 24 July the opportunity to change destination.
Travellers who made arrangements through online travel agents are in a less certain position. While it seems likely that many flights will be cancelled, and full refunds given for tickets, accommodation contracts are with the hotels themselves and cancellation penalties may apply.
Q| Within hours of the attack, Tui - the German company that owns Thomson/First Choice - said it would allow anyone booked before the end of September to cancel. That covers almost everyone with forward bookings. Yet its British operation is permitting changes only until late July. Is that fair?
It looks harsh for the many UK travellers with bookings for the peak month of August, when many families will be travelling, but I think it is more a reflection of the fact that the two operations are run separately. My advice for anyone booked to travel from July onwards is to wait for a few days until there is more clarity. Anyone cancelling now is likely to lose some or all of their money.
Contacts
The Foreign Office has set up a line for those with concerns about family and friends already on holiday in Tunisia: 020 7008 0000.
Anyone with concerns about friends and families travelling with Thomson should call 0800 088 5372.
Other tour operators and airlines have also set up help lines:
Thomas Cook: 01733 224 536
Cosmos: 0844 573 4952
Monarch: 0333 003 0700
Jet2: 0113 457 0550
Register for free to continue reading
Registration is a free and easy way to support our truly independent journalism
By registering, you will also enjoy limited access to Premium articles, exclusive newsletters, commenting, and virtual events with our leading journalists
Already have an account? sign in
Join our new commenting forum
Join thought-provoking conversations, follow other Independent readers and see their replies