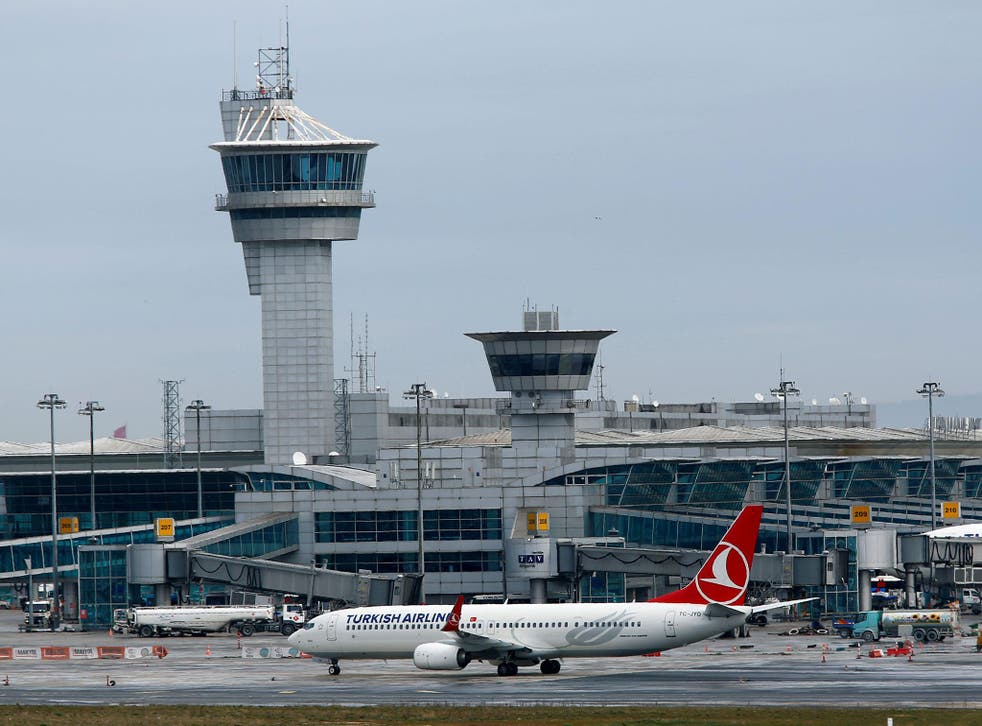 Istanbul airport attack Q&A: What effect will it have on travellers?
After the attack at Istanbul's Ataturk airport, Simon Calder looks at the immediate effects for travellers - and the longer-term implications for Turkey and its tourism industry
Simon Calder
Travel Correspondent
Wednesday 29 June 2016 00:09 Comments
Q. What security precautions were in place at the airport?
Unlike most European airports, Turkey's main airport has several layers of security. At the airport perimeter, there's a check of vehicles entering - though up until yesterday it tended to be cursory.
In common with other Turkish airports, the second check is at the airport door. No-one is allowed into the check-in area without passing through a checkpoint where papers, people and baggage are screened. That applies equally to passengers arriving at the airport on the Metro.
Video shows moment Istanbul airport bomber brought down by police
Q. I am booked to fly to, through or via Istanbul. Can I change?
Turkish Airlines has announced two options for anyone booked to travel up to and including 5 July. It covers flights to, from or via either Istanbul airport - Ataturk, where the attack took place, or Sabiha Gokcen. The trip can be postponed up to the end of July or refunded in full without penalty (though if you booked through an agent they may charge a fee). Abta, the travel association, says: "People due to travel should speak to their travel company or airline for information about travel to and from Istanbul."
BA, which has cancelled some flights between Heathrow and Istanbul on Thursday, says: "Any customer due to fly on a British Airways operated flight to or from Istanbul up to and including Sunday 3 July can rebook to a later date or use the money they have spent towards an alternative destination."
Q. What about people in other locations in Turkey?
There should be no change to normal plans; easyJet, which flies to Antalya, Dalaman, Bodrum and Izmir in Turkey, says: "We always follow the advice of the Foreign and Commonwealth Office. Their advice for travel to these destinations remains unchanged and that it is safe to fly to our Turkish destinations. As a result, booking conditions remain unchanged."
Attack at Ataturk International airport in Istanbul

Show all 20
Q. How significant is Istanbul's main airport?
It is one of Europe's "big five," along with Heathrow, Paris CDG, Frankfurt and Amsterdam. Last year it overtook Frankfurt in passenger numbers, and was on course to do the same this year to Paris. In an average hour, 7,000 passengers pass through the airport. The intention is for Istanbul to grow rapidly to become a hub to rival Dubai, with Turkish Airlines already flying to more destinations worldwide than any other carrier - and the most important airline in Africa.
Q. Three months ago, Brussels airport was attacked; why are airports such key targets for terrorists?
It is very difficult these days to hijack a plane, but as the attack in the Belgian capital showed, the public areas of airports are vulnerable to suicidal terrorists.
Attacks on airports have a global impact in every sense - as we saw from the atrocity at Brussels airport in March, and at Moscow's Domodedovo airport five years ago. Many different nationalities are in the line of fire, and the effects on normal international travel can be immense.
Q. How big are the risks for travellers to Turkey?
The Foreign Office says there is a high threat from terrorism, with Kurdish groups, so-called Islamic State and far left organisations planning and carrying out attacks. "Further attacks are likely. Terrorist groups have publicly threatened to attack tourist sites in Turkey."
In the past year Turkey has seen a significant number of terrorist atrocities committed on its soil, in which around 250 people have died. The majority of attacks are against local people. But in some attacks tourists have been specifically targeted. One attack in Sultanahmet Square in the heart of Istanbul in January killed 10 members of a German tour group.
Abta says: "Following incidents earlier this year, Istanbul's popularity as a city-break destination has declined and there will be small numbers of British nationals in the city at this time."
Q. What options are there for people with holidays booked to Turkey?
If your flight is cancelled, then you can get a full refund. But if it is going ahead, and you want to cancel your holiday, the position is very different. With no official warning against travel to tourist areas in Turkey - and no likelihood of the Foreign Office issuing one - if you decide not to travel, you are likely to lose some or all of the money you have paid. You will not be able to claim on insurance for what is known as "disinclination to travel." This applies equally to people planning to visit Istanbul or to travel to other areas.
Abta says: "The vast majority of British holidaymakers will visit the beach resorts on Turkey's south coast which are hundreds of miles away from Istanbul."
Register for free to continue reading
Registration is a free and easy way to support our truly independent journalism
By registering, you will also enjoy limited access to Premium articles, exclusive newsletters, commenting, and virtual events with our leading journalists
Already have an account? sign in
Join our new commenting forum
Join thought-provoking conversations, follow other Independent readers and see their replies