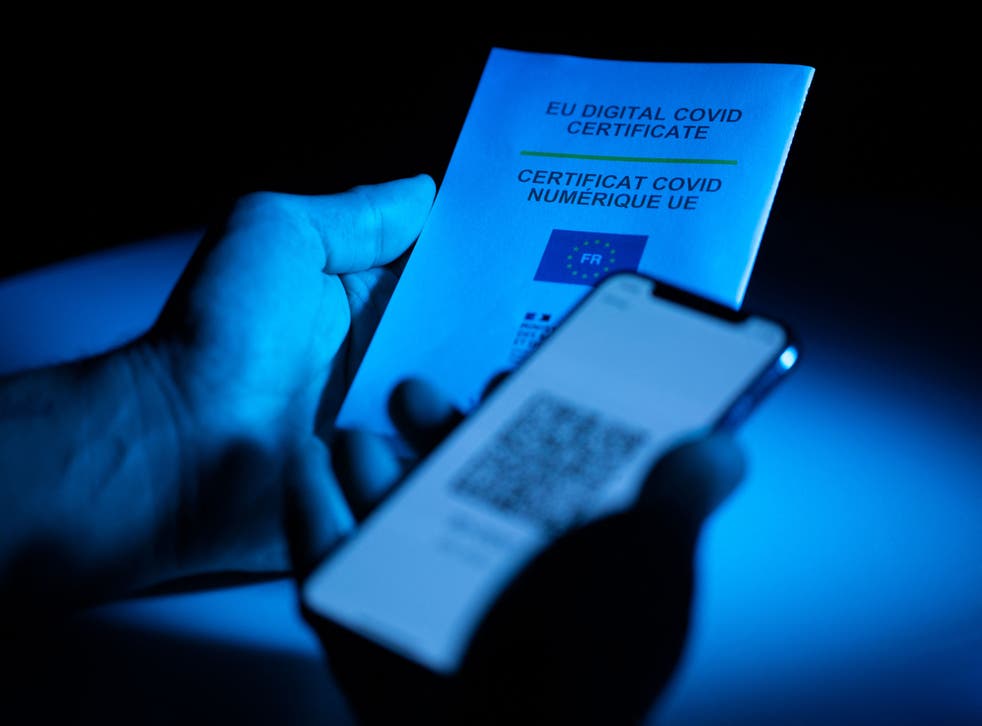 UK's NHS Covid passport still not recognised in parts of Europe
Tourists in Hungary, Italy and Latvia all report issues using UK's electronic vaccine certificate
British travellers face problems using their Covid vaccine passports across some of Europe, due to a delay in the UK linking up with the EU's system.
"Gaps in the British government's application to Brussels" mean the NHS electronic Covid pass has not yet been synced with the EU-wide IT system which tracks vaccination certificates, The Guardian reported.
The UK government made an application to link up with the EU system on 28 July, but the European Commission has not yet approved this, with sources saying they have sought further technical information from the UK.
Once the UK's Covid passes are linked to the EU system, they will be automatically recognised as valid proof of vaccination across the EU's 27 member states.
At present, only around 19 EU countries have officially accepted the NHS Covid pass as proof of vaccination.
These include popular holiday spots such as Spain and France.
This follows months of discussion about linking up the two electronic pass systems, both of which use QR codes to verify vaccination status at borders, in hotels and other venues such as restaurants.
Hungary is one country where travellers may struggle to use their vaccine passport - according to the government's latest guidelines, it will only accept a locally-issued immunity certificate as proof of vaccine status from UK air passengers.
In Italy, visitors from England and Wales have reported problems entering bars and restaurants using the NHS Covid pass, while tourists in Latvia and the Czech Republic have reported being asked for a paper certificate rather than the e-pass.
Other countries outside the bloc, such as Switzerland and Turkey, have already had their applications to link into the EU system accepted.
A UK government spokesperson said: "We have applied to link into the EU's digital Covid certificate (DCC) scheme. We expect the EU's technical assessment of our DCC application to take a few weeks, as was the case with Switzerland and other states.
"We have had good technical exchanges with the EU commission concerning our application. While the application is considered, member states are still able to decide individually to accept UK Covid certificates."
Join our new commenting forum
Join thought-provoking conversations, follow other Independent readers and see their replies