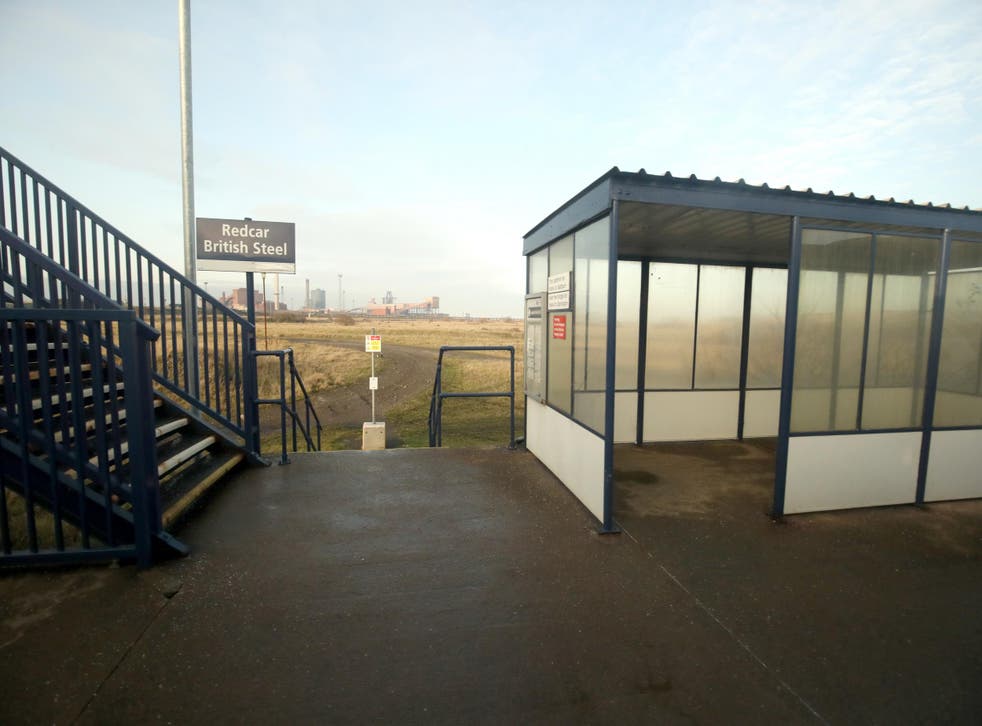 The quietest and busiest stations in Britain have been revealed
London Waterloo is the UK's busiest station
Cathy Adams
Wednesday 12 December 2018 10:34 Comments
Redcar British Steel has been named the least used station in Britain according to new figures.
The North Yorkshire station had just 40 passengers between 1 April 2017 and 31 March 2018, according to new figures from the Office of Rail and Road (ORR).
The research revealed that four other stations in Britain had fewer than 100 entrances and exits in 2017/18: Barry Links (52), Denton (70), Teesside Airport (74) and Stanlow & Thornton (92).
Redcar British Steel, opened in 1978 to serve the Teesside Steelworks, is served by two Northern Rail trains a day in both directions. No trains operate on Sundays, and there is no waiting room, step-free access or toilet, according to National Rail.
London stations make up nine of the top 10 most used in Britain, with Waterloo ranked the busiest. The station had more than 94 million passengers in 2017/18, although the total number fell by five million due to the three-week closure for upgrade work in August 2017.
Victoria and Liverpool Street came in second and third place, with 75 and 67 million entrances and exits respectively.
Outside London, Birmingham New Street was the busiest station with more than 43 million entrances and exits. Glasgow Central and Leeds followed, with 33 and 31 million respectively.
Clapham Junction had the most interchanges in 2017/18, with almost 30 million people changing trains at the South London station. Clapham Junction also had the most delayed trains for the first nine months of 2018, with 54 per cent delayed or cancelled, according to a Which? report.
Busiest stations in Britain
1. Waterloo: 94,355,000
2. Victoria: 74,955,332
3. Liverpool Street: 66,966,512
4. London Bridge: 48,453,496
5. Euston: 44,745,816
6. Birmingham New Street: 43,741,712
7. Stratford: 40,077,086
8. Paddington: 36,578,292
9. St Pancras: 34,622,178
10. King's Cross: 33,904,758
Register for free to continue reading
Registration is a free and easy way to support our truly independent journalism
By registering, you will also enjoy limited access to Premium articles, exclusive newsletters, commenting, and virtual events with our leading journalists
Already have an account? sign in
Join our new commenting forum
Join thought-provoking conversations, follow other Independent readers and see their replies