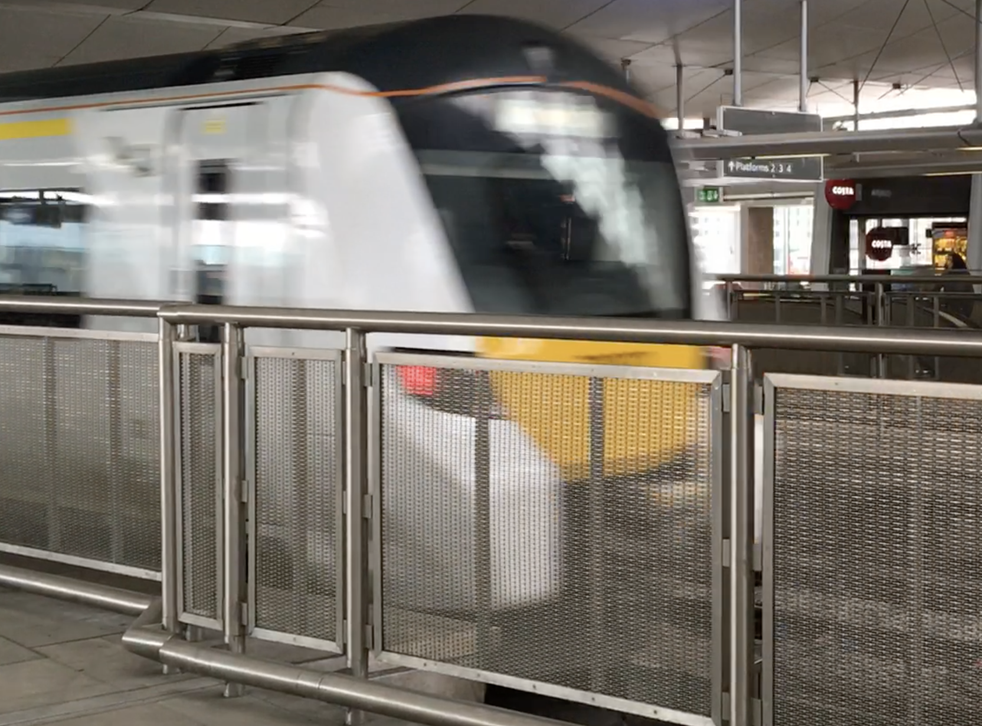 UK rail network to be 'transformed' by digital signalling, cutting train delays
Trains through central London to run every two-and-a-half minutes
Rail travellers can look forward to more reliable and frequent trains: that is the claim from Network Rail, unveiling its plans for "digitising" the signalling system on Britain's creaking railway network.
Most lines are controlled by the railway version of traffic lights, with some still using semaphore signals based on Victorian technology.
While they have helped maintain the UK's railways' record as safest in Europe, they are prone to breakdown, with an average of 50 significant signal failures a day on the network.
They also constrain the number of trains which can use a stretch of track.
The "headway" can be reduced with the use of a "moving block" signalling system, which keeps a safe zone in front of and behind each train.
Mark Carne, chief executive of Network Rail, said: "Not since the railway transformed from steam to diesel in the 1960s has a technological breakthrough held such promise to vastly improve our railway for the benefit of the millions of people and businesses who rely on it every day."
In what he called "a world first", Thameslink services through central London are run automatically, with capacity for a departure every two-and-a-half minutes on the line between St Pancras and London Bridge.
"We now have a plan, impetus and the funding to introduce these systems across large swathes of our railway network over the coming years," said Mr Carne.
In the five years between 2019 and 2024, the aim is to install digital technology on the commuter lines into Britain's busiest station, London Waterloo, routes across the Pennines and the southern part of the East Coast main line.
The aim is that 70 per cent of journeys will benefit within 15 years. However, that will still mean that less than half the total network is fully equipped with digital signalling.
The transport secretary, Chris Grayling, said: "Passenger numbers have doubled in recent years – which means we need to invest in new technology to help deliver the reliable and frequent trains that passengers want.
"We are investing in the biggest modernisation of our railway since Victorian times to deliver what passengers want to see – faster, more reliable and more comfortable journeys."
Paul Plummer, chief executive of the Rail Delivery Group, representing train operators, welcomed the move, which he said "will help Britain to establish its position as a global leader in digital rail technology."
Ed Thomas, UK head of transport at KPMG, said: "It's welcome news that momentum around the digital railway is building. The growth in passenger demand and freight traffic over the past 20 years has brought significant capacity and performance pressures."
But some have argued that the introduction of autonomous cars, and the subsequent improvements in journey time and road capacity, could spur a decline in demand for rail travellers.
Anna Ince, chief executive of Resonate, warned in a public debate in March that technology is improving the competitiveness of other transport modes. "To succeed, customers have to be looked after far better than they currently are," she said.
Join our new commenting forum
Join thought-provoking conversations, follow other Independent readers and see their replies