UK travel corridors: UAE, Bahrain, Chile and Iceland among countries added to quarantine-free list
Mainland Greece has been removed from the list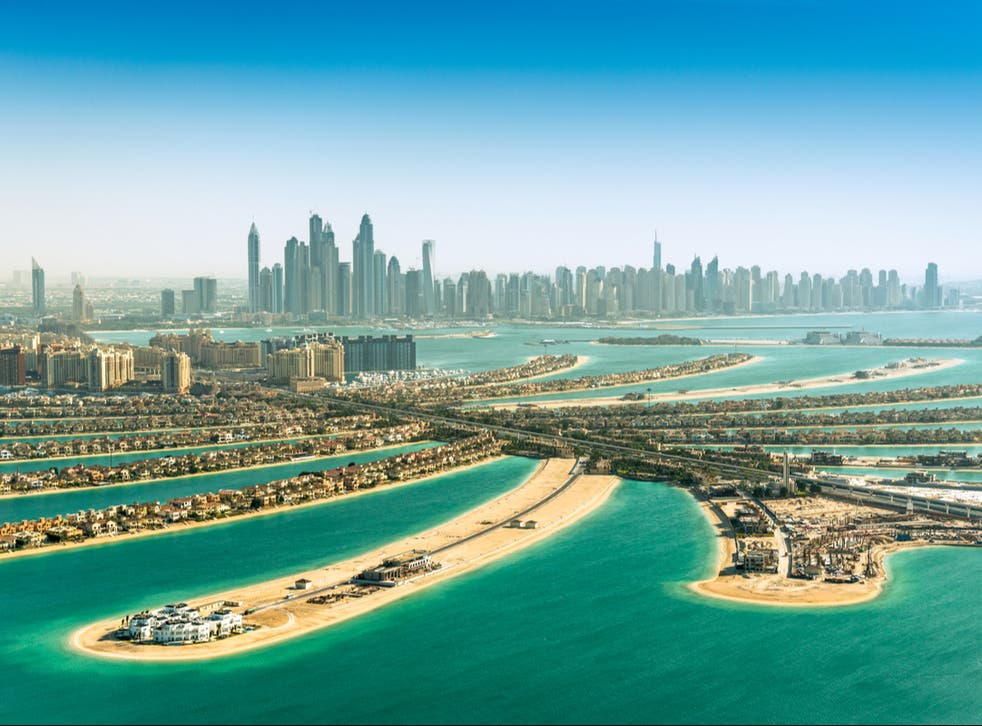 The UAE, Bahrain, Chile, Iceland, Cambodia, Laos, Qatar and Turks and Caicos have all been added to the government's list of travel corridors.
It means travellers arriving into the UK from these countries will no longer have to quarantine for two weeks, and opens up the possibility of winter sun holidays to Dubai once leisure travel restrictions are lifted.
Transport secretary Grant Shapps tweeted: "Bahrain, Chile, Iceland, Cambodia, Laos, UAE, Qatar and Turks and Caicos islands have been added to the Travel Corridor list. If you arrive from these countries after 4am on Saturday 14 November you will NOT need to self-isolate."
The UAE, which includes the popular tourist destinations of Dubai and Abu Dhabi, expressed delight at the news that it was to be added to the quarantine-free list.
His Excellency Mansoor Abulhoul, the UAE ambassador to the UK, said: "The announcement of a UAE-UK travel corridor today is brilliant news and a testament to the strength of the UAE-UK relationship. This lays a promising foundation for when normal international travel resumes.
"The UAE remains one of the safest places in the world against Covid-19 and continues to have one of the highest testing rates globally. Our hotels, restaurants and malls have been up and running since April and look forward to hosting many British visitors again soon."
Meanwhile, most of Greece has been removed from the quarantine-free list, and any arrivals from there will need to self-isolate for two weeks if they enter the UK after 4am on 14 November.
The only exceptions are several Greek islands, which remain on the "low-risk" list: Corfu, Crete, Rhodes, Zakynthos and Kos.
Mr Shapps added that the travel ban on Denmark, which came into effect on 7 November and prohibits all non-British nationals from entering the UK after a coronavirus mutation was discovered in Danish mink farms, will be extended for a further 14 days.
British Nationals, visa holders and permanent residents returning to the UK directly or indirectly from Denmark will need to self-isolate along with all other members of their household for 14 days from the date they were last in Denmark.
According to the Department for Transport (DfT), a range of factors are taken into account when deciding to remove a country from the travel corridors list, including the continued increase of coronavirus within a country, the numbers of new cases, information on a country's testing capacity, testing regime and test positivity rate and potential trajectory of the disease in the coming weeks.
Data shows there has been a consistent increase in newly reported cases in Greece over the past two weeks, says the DfT, with a 136 per cent increase in newly reported cases to 16,429 between 5-12 November compared to 6,965 between 22-29 October.
"The Greek islands of Corfu, Crete, Rhodes, Zakynthos and Kos have not seen as significant a growth in cases over recent weeks as the rest of Greece and therefore remain on the travel corridors list," says the DfT.
Testing at Heathrow: The way forward for travellers
The list of countries exempt from quarantine upon arrival into the UK continues to be updated on a weekly basis, despite the fact that nearly all travel is currently prohibited in England.
From 5 November to 2 December, all leisure travel, both domestic and international, is banned, with the only exceptions being essential travel for work, education or a small range of other "legally permitted" reasons.
The Foreign Office and DfT advice and guidance therefore only applies to returning travellers; it does not permit Brits to suddenly travel abroad on holiday.
The DfT has said that, during lockdown, "people can no longer travel to take holidays or travel internationally – unless for work or other legally permitted reasons. Those in breach of the rules face penalties starting at £200 and rising to a maximum of £6,400."
Register for free to continue reading
Registration is a free and easy way to support our truly independent journalism
By registering, you will also enjoy limited access to Premium articles, exclusive newsletters, commenting, and virtual events with our leading journalists
Already have an account? sign in
Register for free to continue reading
Registration is a free and easy way to support our truly independent journalism
By registering, you will also enjoy limited access to Premium articles, exclusive newsletters, commenting, and virtual events with our leading journalists
Already have an account? sign in
Join our new commenting forum
Join thought-provoking conversations, follow other Independent readers and see their replies