British Airways cancels more than 80 flights due to anticipated cold snap
More than 10,000 British Airways passengers have been rebooked on other services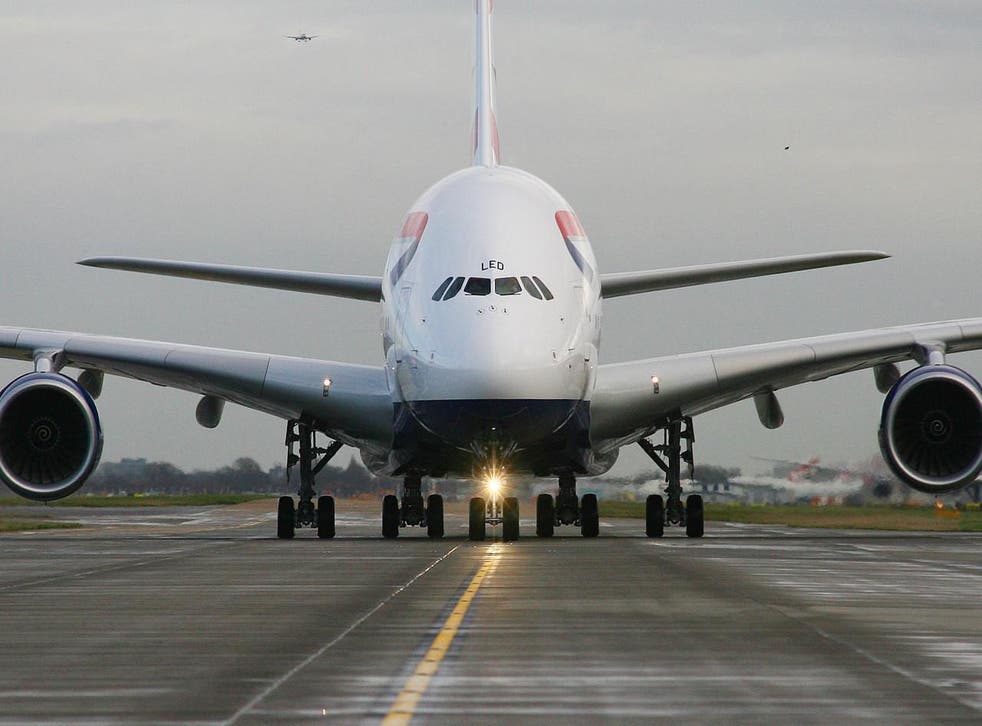 At the start of what is predicted to be one of the coldest weeks of the winter in Britain, airline schedules have been heavily disrupted.
British Airways has cancelled more than 80 short-haul flights to and from Heathrow, including three round-trips to Aberdeen and Milan's Linate airport, and multiple services to Manchester, Dublin, Edinburgh and elsewhere.
More than 10,000 passengers have been rebooked on other services.
The airline told passengers: "Due to forecast snow and ice across many parts of the UK today, we have proactively made some adjustments to our short-haul schedules.
"During cold weather conditions aircraft have to be de-iced prior to departure to ensure that they are safe and additional measures are taken to ensure the safety of our operation is maintained at all times.
"We are sorry for any disruption to our customers' travel plans and will do all we can to minimise the effect the weather has on our operations."
Many of the flights were cancelled proactively last night. Tony Atherton was one of a number of travellers who complained on social media about the problems rebooking, saying: "For the second time in two months I have had to assist my family in rebooking a cancelled BA flight because they have been unable to get through on the designated phone line."
British Airways responded: "We are sorry our phone lines are extremely busy at the moment due to cancelled flights tomorrow. This is due to weather and so out of our control."
From Milan, Les Brothwood tweeted: "BA – Our flight from Linate has been cancelled tonight and rebooked for tomorrow. The seats my wife and I booked together for medical reasons now split up! A lost day off work and extra expense."
In Lyon, Sarah McKinnon's flight to Heathrow was cancelled. She tweeted: "We are now forced to stay overnight and catch a flight at 6.45am tomorrow. No one at the call centre can advise what compensation we are entitled to."
Ms McKinnon was told: "If your flight has been cancelled overnight you'll be able to claim accommodation, food and taxi expenses."
Register for free to continue reading
Registration is a free and easy way to support our truly independent journalism
By registering, you will also enjoy limited access to Premium articles, exclusive newsletters, commenting, and virtual events with our leading journalists
Already have an account? sign in
Register for free to continue reading
Registration is a free and easy way to support our truly independent journalism
By registering, you will also enjoy limited access to Premium articles, exclusive newsletters, commenting, and virtual events with our leading journalists
Already have an account? sign in
Join our new commenting forum
Join thought-provoking conversations, follow other Independent readers and see their replies