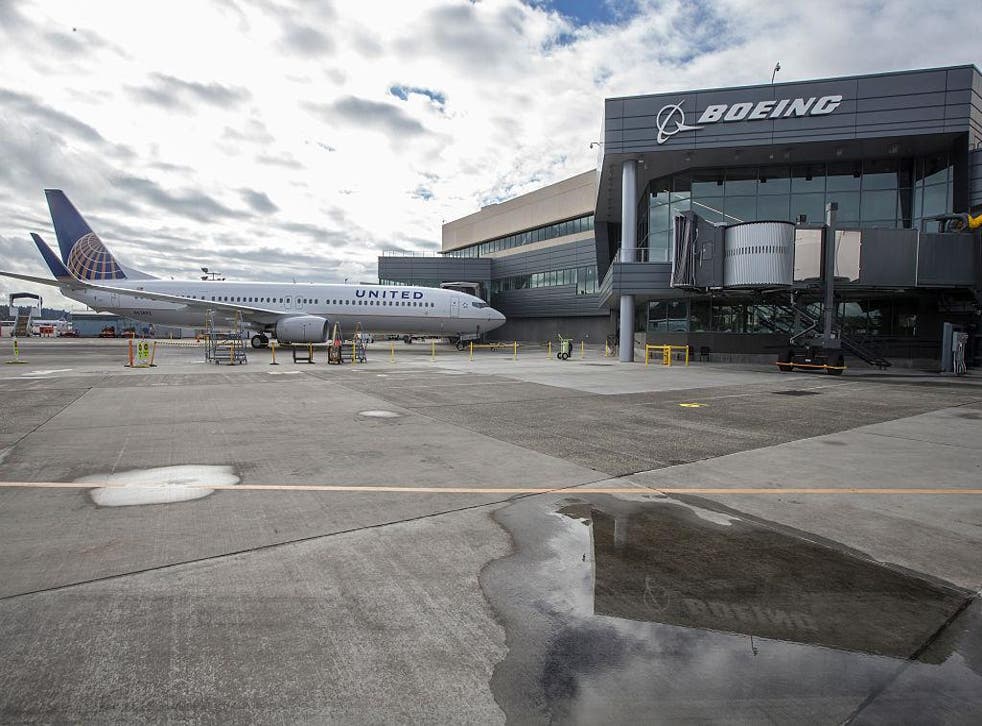 United Airlines tells flight crews to assume they're always on camera
United tries to avoid another incident like the dragging of David Dao
Cynthia Drescher
Wednesday 10 May 2017 09:29 Comments
It has been a rough couple of months for airlines. In the weeks following the David Dao incident, it seems that not a day goes by without passengers capturing outrageous – or what they believe to be outrageous – behaviour on their smartphones.
And now United Airlines has issued a memo to employees instructing them to "always assume you are being recorded or photographed."
Airlines – especially US airlines – have been notoriously strict with camera-wielding passengers in the past, with cabin crew threatening to eject passengers from flights if they're caught taking photos. One member of The Independent's travel team was threatened with being reported to the police by American Airlines staff at Heathrow when they photographed the lounge.
unBut
the recent spate of smartphone videos depicting serious customer service incidents between passengers and airline employees has air carriers scrambling to make sure their employees don't become the next viral video 'stars'.
Brian Sumers, airline business reporter for Skift, tweeted a memo sent out by United to its flight crew following the flight 3411 incident. In it, United promises in-depth training to come, but instructs employees to "always assume you are being recorded or photographed" and "remain professional and calm."
United also reminds crew that "the recording or photographing of a crewmember is not a regulatory or legal violation and making statements to that effect can also potentially cause the situation to escalate." This means that airline employees cannot claim that filming is against the law, as one American Airlines gate agent did to Mashable writer David Yi last summer, during a lengthy flight delay at Charlotte Airport.
However, that doesn't mean it's plain sailing for photography on board. While not illegal, photography of airline employees without their consent can be in violation of a passenger's contract with the airline – the "contract" being the purchase of a flight ticket in itself, which comes complete with its own fine print, variable by airline.
United's contract, for example, prohibits any camera usage onboard unless it is strictly for recording "personal events," a fact blogger Matthew Klint found out the hard way after being kicked off a United flight from Newark to Istanbul in 2013 for snapping photos of his seat in business class.
In Klint's case, a flight attendant pointed out a "Travel Note" in the back of the in-flight magazine, stating that "any photography (video or still), or voice or audio recording or transmission while on any United Airlines aircraft is strictly prohibited." American Airlines, Delta Air Lines, and Southwest also print their photo policies in their respective in-flight magazines – but flipping through the pages to read these tiny clauses is not mandated.
And how does the other side feel, the flight attendants and crew who might end up the subject of a viral video or photos? Speaking to The Independent, Jessie G., cabin crew with an international airline frequently flying between the US and northern Europe, calls it a nightmare scenario.
"My nightmare is having to deal with a breakdown of customer service so bad that it comes to the point where guests start recording," she told The Independent. "I want the same thing that I wish passengers when they board – for everyone to have a good flight."
For now, rest assured that the next time airline staff tell you photography is "illegal" they aren't telling the truth. But you might still get kicked off the plane.
Register for free to continue reading
Registration is a free and easy way to support our truly independent journalism
By registering, you will also enjoy limited access to Premium articles, exclusive newsletters, commenting, and virtual events with our leading journalists
Already have an account? sign in
Join our new commenting forum
Join thought-provoking conversations, follow other Independent readers and see their replies