US tourists arrested in Thailand for naked selfies may face seven years in jail
Authorities are investigating another 'offence' at a temple in Bangkok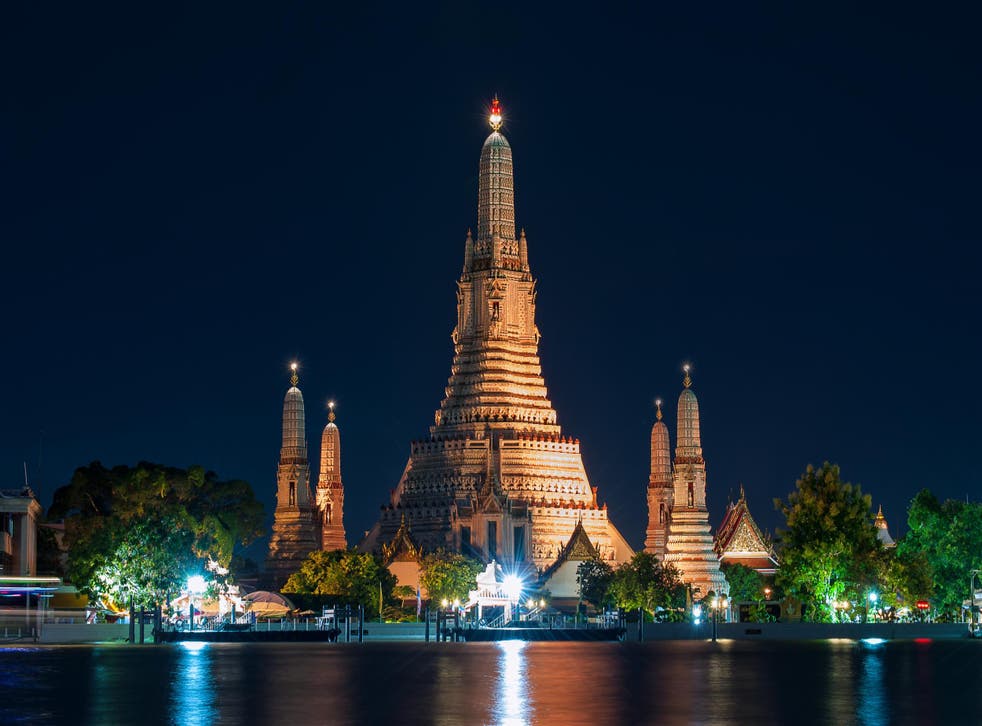 Two American men who were arrested in Thailand for flashing at a temple may face seven years in prison.
Joseph Dasilva, 38, and Travis Dasilva, 36, who run an Instagram account called "Traveling Butts", in which they pose at tourist hotspots around the world with their trousers down, were arrested on Tuesday for a photo taken in Bangkok.
The picture, taken at Wat Arun (Temple of the Dawn) shows the pair with their backs to the camera, gesticulating at the temple with their shorts pulled down.
They were arrested on Tuesday night at Don Mueang airport as they prepared to leave the country.
But now, as well as charging the pair with public nudity – for which they were fined 5,000 baht (£114) each – police are also weighing up whether to charge the couple with indecency in a place of worship and disseminating pornography on the internet.
Colonel Jaruphat Thongkomol of the Bangkok Yai police told the Bangkok Post that the men remain in custody while police look into other incidents. The pair had posted a similar picture of them flashing at another temple, Wat Trai Mit Witthayaram.
He also said that the fine could increase to 40,000 baht a piece, since the pictures were taken in a place of worship.
A "religious insults" crime can be punished with up to seven years in jail, according to Thai law. Disseminating pornography online can incur a five-year jail term.
The couple's Instagram account which had 14,000 followers, was taken down at the time of their arrest, though what appears to be a parody account has posted the offending photo again.
Thailand has strict rules for governing behaviour around religious sites. Visitors to temples are expected to dress modestly and behave appropriately.
A lese-majesty law also forbids criticism of the monarchy. In 2007, a Swiss citizen was jailed for 10 years for spray-painting posters of the king in Chiang Mai.
"Belfies" – posing with trousers down – have swept social media in recent months. Instagram accounts encourage people to drop their trousers in tourist locations around the world. The trend – embraced predominantly by western travellers – has caused offence in local communities.
In May, Playboy model Jaylene Cook enraged New Zealanders by posing naked for a photo on top of Mount Taranaki, a sacred site in Maori culture.
In 2015, British tourist Eleanor Hawkins was sentenced to three days in prison after stripping on Malaysia's Mount Kinabalu with a group of travellers. She later apologised for her actions.
Register for free to continue reading
Registration is a free and easy way to support our truly independent journalism
By registering, you will also enjoy limited access to Premium articles, exclusive newsletters, commenting, and virtual events with our leading journalists
Already have an account? sign in
Register for free to continue reading
Registration is a free and easy way to support our truly independent journalism
By registering, you will also enjoy limited access to Premium articles, exclusive newsletters, commenting, and virtual events with our leading journalists
Already have an account? sign in
Join our new commenting forum
Join thought-provoking conversations, follow other Independent readers and see their replies