United States drops Covid test requirement for air travellers
Testing mandate will expire at 12.01am on 12 June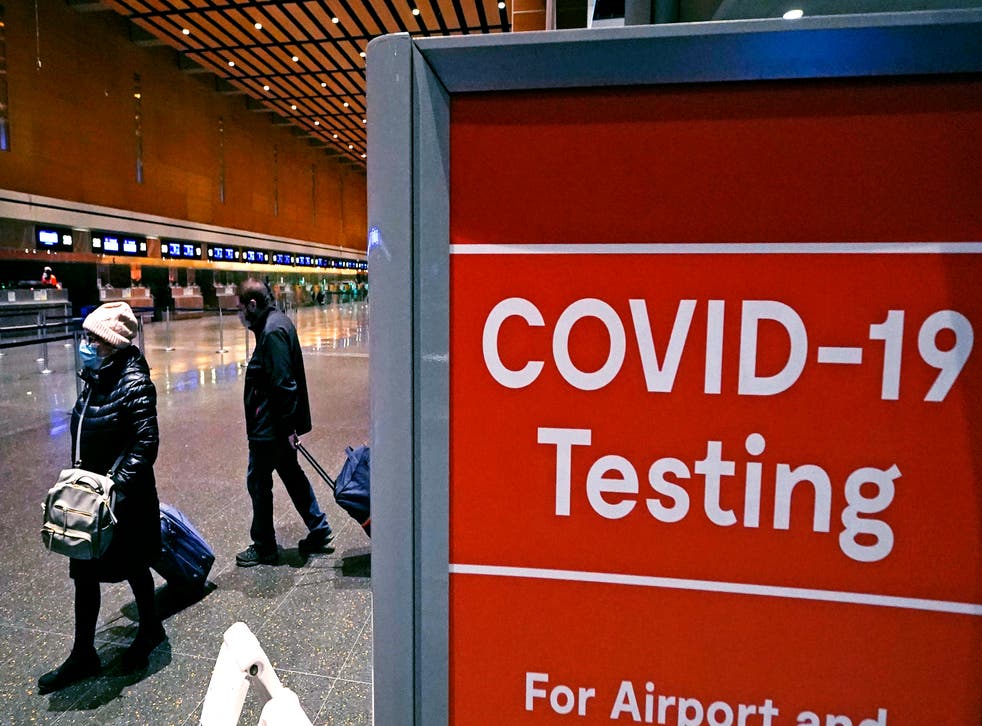 Travellers to the United States will no longer have to provide a predeparture negative Covid-19 test from Sunday, bringing to an end 17 months of pandemic paperwork following intense lobbying by airlines and the travel industry.
The move will reduce the cost – typically around £30 – as well as the hassle for UK visitors to America this summer. It will also cut the risk of potential disappointment if a traveller tests positive and has to cancel the trip.
The travel industry has been pushing for an end to the policy, which they say has deterred bookings, as families fear getting stranded abroad.
The US Centres for Disease Control and Prevention (CDC) has determined that the science and data show the tests are no longer necessary, said a US official.
However, there is no indication that the requirement for international visitors to be fully vaccinated will be dropped.
The testing requirement has been in place for British travellers since November 2021, when the US opened its frontiers to international visitors from the UK and many other nations after 20 months of closure.
Initially a test could be taken up to three days before departure, but after the Omicron variant emerged the time frame was shortened by two days.
Many countries in Europe and elsewhere have already dropped all testing requirements.
Sean Doyle, chairman and chief executive of British Airways, said: "We're thrilled that our customers will finally be able to travel hassle-free to the 26 destinations we fly to in the US, without the need to take expensive and onerous tests."
Airlines for America, a trade group representing major airlines, said "lifting this policy will help encourage and restore air travel to the United States".
IATA, the world's biggest airline trade group, welcomed what it called "great news" that the administration is "removing the ineffective pre-departure Covid test for travel to the US".
American Airlines chief executive Robert Isom said last week at a conference that the testing requirements were "nonsensical" and were depressing leisure and business travel.
Register for free to continue reading
Registration is a free and easy way to support our truly independent journalism
By registering, you will also enjoy limited access to Premium articles, exclusive newsletters, commenting, and virtual events with our leading journalists
Already have an account? sign in
Register for free to continue reading
Registration is a free and easy way to support our truly independent journalism
By registering, you will also enjoy limited access to Premium articles, exclusive newsletters, commenting, and virtual events with our leading journalists
Already have an account? sign in
Join our new commenting forum
Join thought-provoking conversations, follow other Independent readers and see their replies