Vermont to pay people $10,000 to move there in bid to boost local economy
The Green Mountain State boasts lush landscapes and low crime rates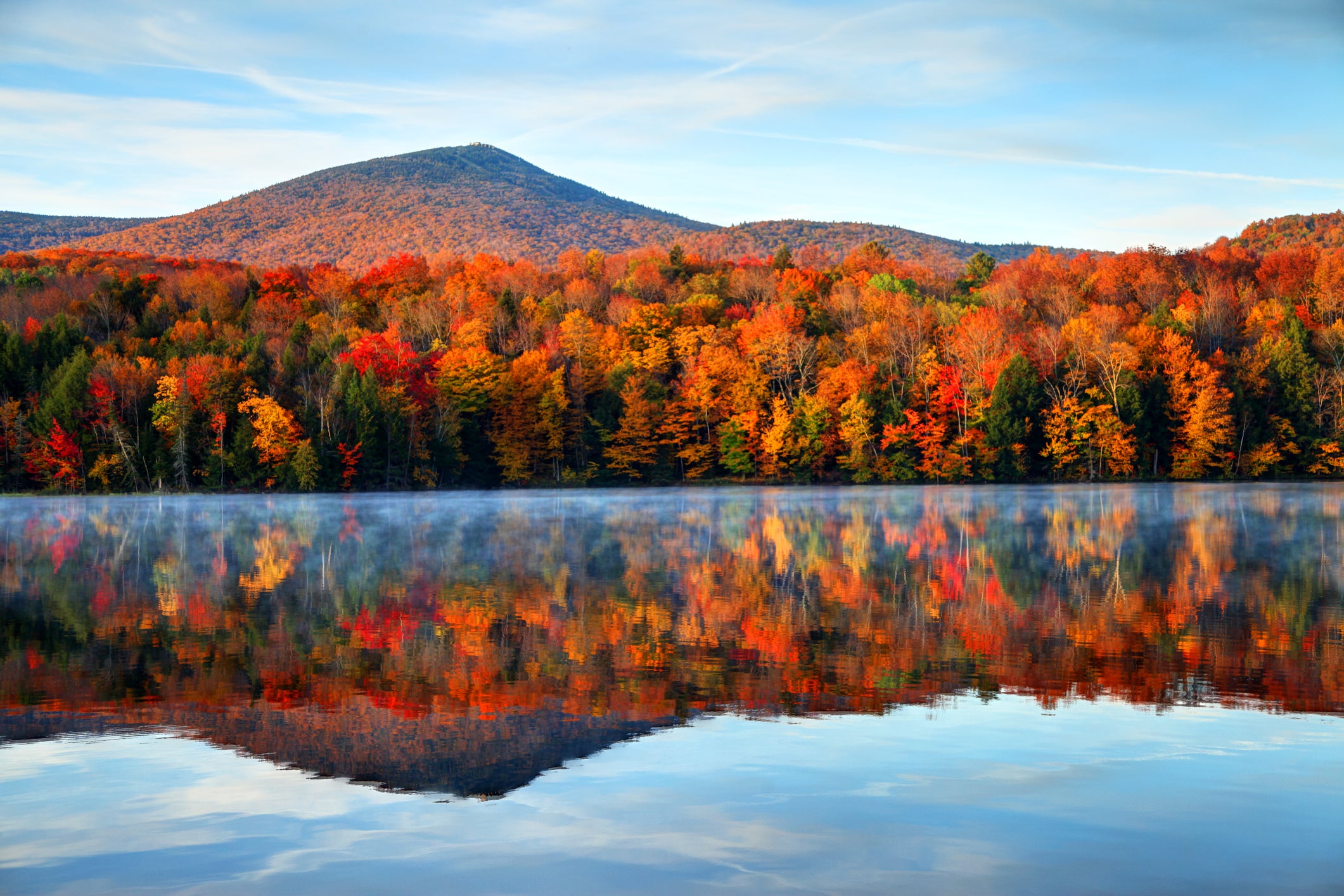 Lucky Americans seeking a taste of the good life are being tempted with a cash package of up to $10,000 to up sticks and move to one of the country's most northern states: Vermont.
Before you start packing your bags, the enticing welcome package only applies to American citizens who are employed full-time by an out-of-state employer, happy to work remotely and are prepared to settle in the verdant state.
The Stay-to-Stay initiative hopes to attract more workers and young families in an effort to bolster its economy.
Funding has been confirmed for three years and will be available on a first-come, first-serve basis from 1 January 2019. The grant aims to cover the cost of relocation.
In a statement, Vermont Governor Phil Scott said: "We have about 16,000 fewer workers than we did in 2009. That's why expanding our workforce is one of the top priorities of my administration."
As its name suggests, the Green Mountain State is known for its natural landscape and is primarily forested.
Vermont has the second smallest population in America and is the sixth smallest by area. In July 2017, the US Census Bureau estimated that there were just under 625,000 people living there.
Five facts about Vermont
1. Home to the largest ski area in eastern US and the largest vertical drop in New England, the Killington Mountain Resort and Ski Area is a major destination for winter sports enthusiasts. Mountain biking, golf and hiking are also popular activities for visitors to the area.
2. There are 251 towns and cities in the state, including Montpelier, the state capital. Established in 1954, the 251 Club is an organisation of enthusiasts whose objective is to visit the state's 251 towns and cities. For a small annual fee, intrepid explorers can join this collective of travellers and get access to an interactive map, magazines and socials.
3. Politically speaking, Vermont is a liberal state. From the 1960s onwards, the state became more liberal, despite being the most rural state and the second whitest, both factors which tend to indicate Republican leanings. The Democratic Party has carried the state since 1992 and it was President Obama's second best state in 2008, after his home state of Hawaii. Vermont was also the first to grant women partial voting rights in 1880, abolish slavery and to recognise unions for same-sex couples through legislative action with the introduction of civil unions in 2000.
4. Vermont was recently voted the safest state in the US for a third year running and is known for its low crime rates.
5. There are no skyscrapers in Vermont. It is the only state that does not have buildings taller than 38 metres.
Join our commenting forum
Join thought-provoking conversations, follow other Independent readers and see their replies