Best cities to live in 2019

Show all 20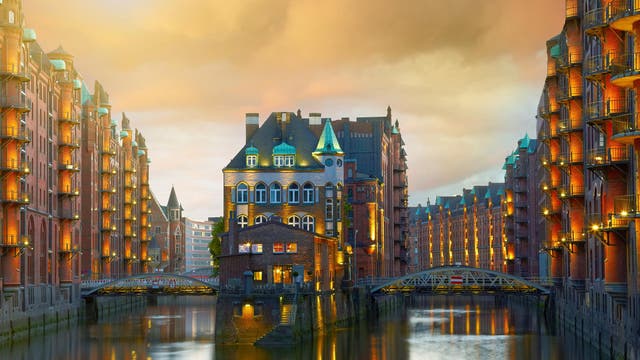 Vienna ranked best city in the world to live in for 10th year running
London came in 41st place
Vienna has been ranked the most liveable city in the world for the 10th year in a row.
The Austrian capital topped the new Mercer Quality of Living Survey, whose 2019 ranking was dominated by European cities. Thirteen out of the world's 20 best places to live are in Europe.
Zurich, Switzerland's biggest city, came in second place for overall quality of living, followed by Auckland, Munich and Vancouver in joint third place. The Canadian city has ranked the highest of any North American city over the past decade.
Mercer's annual index ranks 231 cities around the world on factors including political stability, crime, personal freedoms, healthcare, education, housing, recreation and public transport.
Western European cities also dominated the safest cities rankings.
Highlights of Summer in Vienna
Luxembourg was named as the safest city in the world, followed by Helsinki in Finland and the Swiss cities of Basel, Bern and Zurich.
In terms of overall quality of living, Singapore (25), Montevideo in Uruguay (78) and Mauritius's Port Louis (83) were the highest ranking cities in Asia, South America and Africa respectively.
In the UK, London was ranked the best city to live, coming in 41st place, followed by Edinburgh (45), Glasgow (48) Birmingham (49), Aberdeen (57) and Belfast (64).
"As we move into a critical transition year for the UK and Ireland, with the potential effects of Brexit continuing to evolve, it has never been more important for British and Irish cities to reflect on what they can do to continue to remain attractive locations for multinational organisations," said Kate Fitzpatrick, Mercer's global mobility practice leader for the UK & Ireland.
"Companies are looking for urban centres with a strong local workforce and high quality of living to attract and retain the best talent from around the world. Quality of living is determined by many factors, from access to public transport and traffic congestion levels, to the availability of housing and international schools, to a city's cultural scene.
"British and Irish cities and municipalities must work hard to ensure they remain competitive internationally, and keep pace with change."
World's 10 best cities for quality of living
1. Vienna, Austria
2. Zurich, Switzerland
3. Vancouver, Canada
4. Munich, Germany
5. Auckland, New Zealand
5. Dusseldorf, Germany
6. Frankfurt, Germany
7. Copenhagen, Denmark
8. Geneva, Switzerland
9. Basel, Switzerland
10. Sydney, Australia
World's 10 worst cities for quality of living
231. Baghdad, Iraq
230. Bangui, Central African Republic
229. Sana'a, Yemen
228. Port Au Prince, Haiti
227. Khartoum, Sudan
226. N'Djamena, Chad
225. Damascus, Syria
224. Brazzaville, Congo
223. Kinshasha, Democratic Republic of the Congo
222. Conakry, Guinea
Join our new commenting forum
Join thought-provoking conversations, follow other Independent readers and see their replies