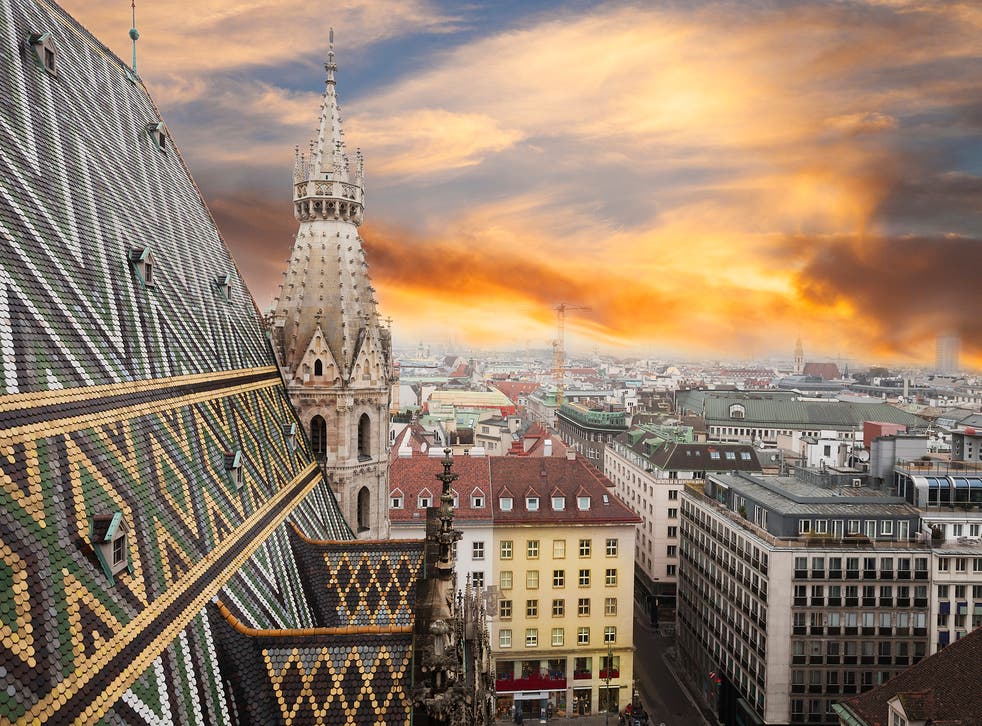 Vienna named best city to live in for ninth year running
The Austrian capital tops the list for the ninth year running
Vienna has been named the best city in the world for quality of living, according to a new survey.
Now in its 20th year, the annual Mercer Quality of Living survey has crowned it the best place in the world for the ninth year in a row.
Slagin Parakatil, who carried out the survey, told The Independent:
"Vienna is the cultural, political and economic centre of Austria, and scores highly in a number of categories.
"Among others, the city provides a safe and stable environment for expatriates to live in; it has an extensive offering of international consumer goods, a high level of public utilities and transportation facilities, and good recreational facilities.
"All of the above combined resulted in Vienna being placed top."
Eight of the top 10 (10th place had two joint winners) cities in 2018 are European, with Auckland, Vancouver and Sydney representing other continents.
This year, Mercer also analysed cities which had seen the biggest jump in quality of living over the last 20 years.
In Europe, Sarajevo came out on top with an increase of 21.5 per cent, followed by Bratislava (19.1) and Belgrade (18.3), while Vienna also featured in the top 10 with a jump of 5.2 per cent.
Other cities around the world which enjoyed a notable climb in quality of living included Havana (6.5), Dubai (12.2), Maputo (15), Shanghai (15.7) and New Delhi (13.8).
For the first time, Mercer also released a ranking on City Sanitation analysing cities' waste removal and sewage infrastructure, levels of infectious disease, air pollution, water availability and quality. Honolulu came out on top of this one, followed by Helsinki, Ottawa and Minneapolis.
Despite Brexit, London remains an attractive location for companies to locate their employees, according to the company.
"Cities in the UK continue to rank highly for quality of living, and remain attractive destinations for multinationals and their employees," said Mercer's Kate Fitzpatrick in a statement.
"London - the highest ranked UK city - scores top marks in areas like access to public transport, and the variety and quality of theatres and restaurants, but has lower scores for air pollution and traffic congestion.
"We will continue to closely monitor the impact of ongoing Brexit negotiations and their effect on workforce and skills availability in the UK, to support multinational companies with their expatriate management programmes."
The Quality of Living top 10 2018
Vienna, Austria 
Zurich, Switzerland 
Auckland, New Zealand 

 

Munich, Germany 
Vancouver, Canada 
Dusseldorf, Germany 
Frankfurt, Germany 
Geneva, Switzerland 
Copenhagen, Denmark 
Basel, Switzerland; Sydney, Australia 
Register for free to continue reading
Registration is a free and easy way to support our truly independent journalism
By registering, you will also enjoy limited access to Premium articles, exclusive newsletters, commenting, and virtual events with our leading journalists
Already have an account? sign in
Register for free to continue reading
Registration is a free and easy way to support our truly independent journalism
By registering, you will also enjoy limited access to Premium articles, exclusive newsletters, commenting, and virtual events with our leading journalists
Already have an account? sign in
Join our new commenting forum
Join thought-provoking conversations, follow other Independent readers and see their replies