Virgin Atlantic kicks unaccompanied minor off flight to summer camp
The airline removed an 11-year-old boy from the long haul flight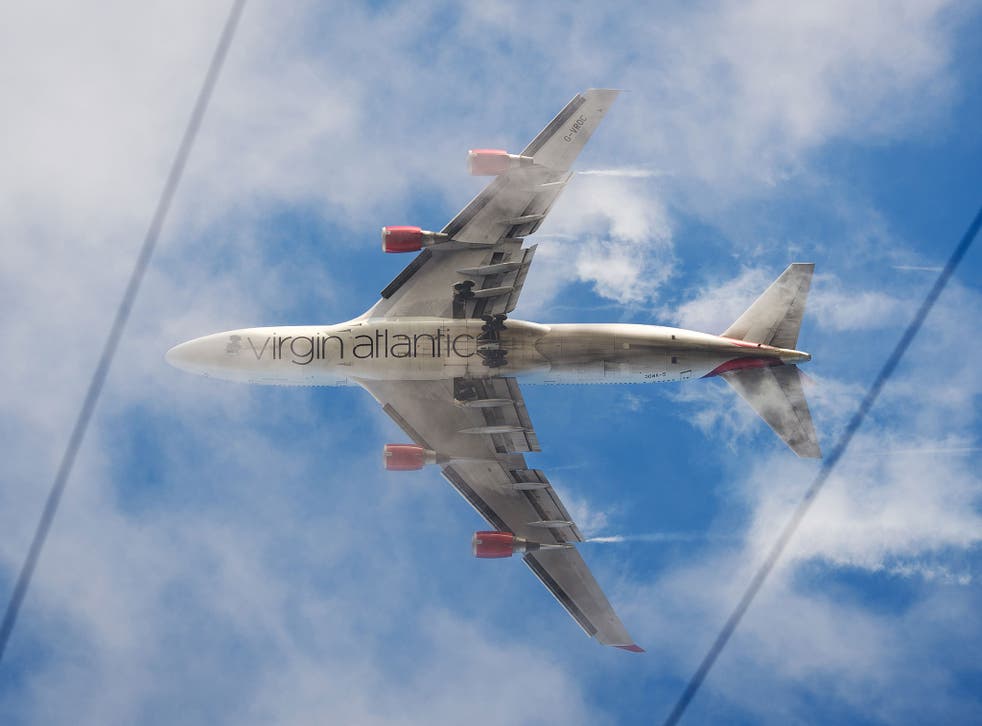 Virgin Atlantic has come under fire for removing an unaccompanied child from a flight from Shanghai to London after he had already boarded the plane.
The 11-year-old was on his way to summer camp when airline staff said he had to leave his pre-booked seat as the flight had too many unaccompanied minors on board; they picked the last person to book the flight.
According to his family, the boy was traumatised by the incident.
"My son was clearly scared," the boy's mother, who identified herself as Mrs Lui, told The Telegraph. "He cried for long hours and woke up with nightmares."
The family's lawyer, Ye Wennan, added: "More than 10 staff, including the captain and flight attendants came over and demanded him to get off the plane."
However, Virgin Atlantic insists the boy was taken care of after leaving the aircraft.
"This decision was made with the customer's wellbeing in mind, and our airport team looked after the child until their parents returned to the airport," said a spokesperson.
The boy was due to fly out on 9 July with his friend, who was bound for the same summer camp in the UK.
"Since the two kids were travelling without any adults, we checked repeatedly with Virgin Atlantic to make sure that the crew members can take care of them," said Mrs Liu said.
However, the airline had booked too many unaccompanied minors onto the flight, meaning there were not enough cabin crew present to ensure their safety in the event of an incident.
The airline has since apologised to the family and offered three complimentary round-trips to London, but the boy's mother remained disatisifed.
"Three free round trip tickets are useless for us," she said. "My husband and I are busy with work every day. We definitely have no time for London."
This is the latest in a long line of stories about unaccompanied children being removed from flights.
EasyJet was criticised recently for bumping a 15-year-old from a flight to Toulouse.
Casper Read, was travelling alone from London Gatwick on Thursday 20 July on a trip to see his grandparents in France. The schoolboy boarded flight EZY8333 only to find another passenger had claimed his seat as the plane was overbooked. However, despite being an unaccompanied child, he was told he would have to leave. He was then left alone at the departure gate.
The airline is now investigating the incident. An easyJet spokesperson said: "We apologise for any inconvenience caused. EasyJet is sorry that Casper Read's flight from London Gatwick to Toulouse was overbooked. We are investigating why he was able to board the aircraft as he should have been informed at the gate.
"EasyJet has a procedure to protect unaccompanied minors but unfortunately this was not followed on this occasion and so this will also be investigated."
Register for free to continue reading
Registration is a free and easy way to support our truly independent journalism
By registering, you will also enjoy limited access to Premium articles, exclusive newsletters, commenting, and virtual events with our leading journalists
Already have an account? sign in
Register for free to continue reading
Registration is a free and easy way to support our truly independent journalism
By registering, you will also enjoy limited access to Premium articles, exclusive newsletters, commenting, and virtual events with our leading journalists
Already have an account? sign in
Join our new commenting forum
Join thought-provoking conversations, follow other Independent readers and see their replies