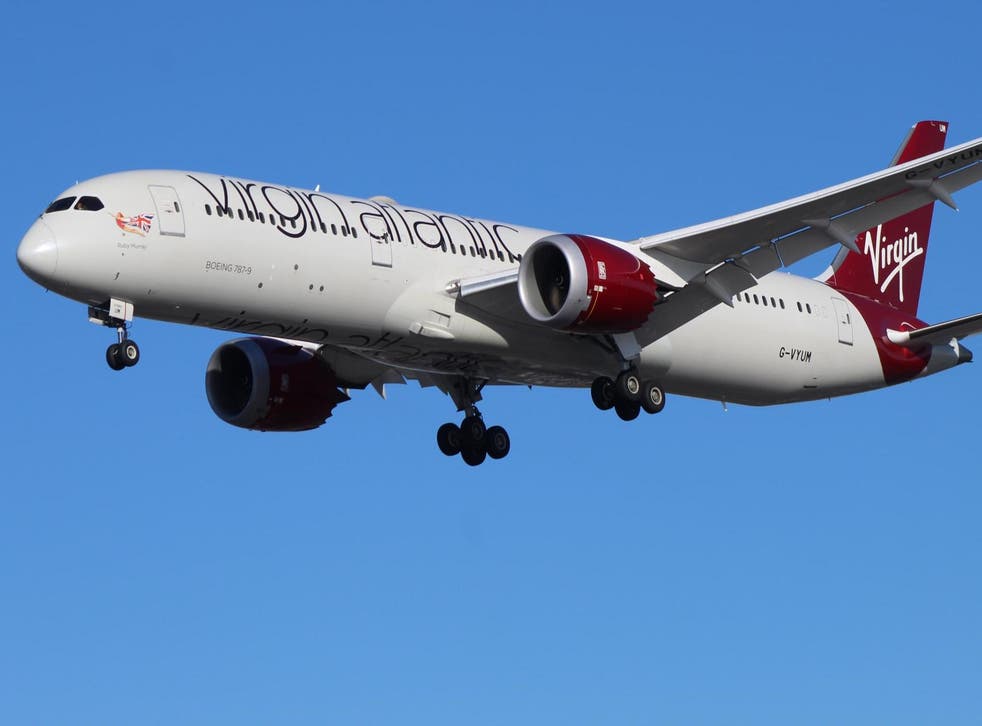 Virgin Atlantic saved by 'milestone' £1.2bn bailout package
Creditors gave their 'overwhelming support' to the rescue deal
Virgin Atlantic has been saved from bankruptcy after creditors voted in favour of a £1.2bn rescue deal.
The airline secured the "overwhelming support" of its 170 creditors in an important vote at the High Court today, during which the vast majority agreed to a complex restructuring plan.
A Virgin Atlantic spokesperson called the vote a "significant milestone" in safeguarding the beleaguered carrier's future.
"Achieving this milestone puts Virgin Atlantic in a position to rebuild its balance sheet, restore customer confidence and welcome passengers back to the skies as soon as they are ready to travel," they said.
The Sir Richard Branson-owned airline had previously warned that it would run out of cash by the end of September if the businesses it owes money to did not support the proposed bailout package.
Measures include creditors agreeing to accept 80 per cent of what they're owed, paid back in staggered instalments.
The company's owners, the Virgin Group (which owns 51 per cent) and Delta Air Lines (49 per cent), have also agreed to stump up a £600m cash injection, while £170m of financing has been secured from US hedge fund Davidson Kempner Capital Management.
The airline has announced additional cost-cutting measures, including shutting down its Gatwick base and slashing 3,150 jobs – around a third of all employees.
These measures are forecast to save the business around £280m per year, while an extra £880m will come from the rephasing and financing of aircraft deliveries over the next five years.
The next step in the restructuring process is an English High Court hearing on 2 September to sanction the plan, followed by a US Chapter 15 procedural hearing on 3 September, ensuring Virgin Atlantic's Restructuring Plan is recognised in the States.
"We remain confident that the plan represents the best possible outcome for Virgin Atlantic and all its creditors and believe that the court will exercise its power to sanction the Restructuring Plan," added the airline spokesperson.
First look at the new Virgin Atlantic Upper Class seats

Show all 7
Virgin Atlantic's restructuring is based on a five-year business plan that it hopes will "pave the way for the airline to successfully rebuild its balance sheet" and return to profitability.
Like all airlines, Virgin Atlantic has been hit hard by the coronavirus pandemic, which saw the grounding of flights worldwide for much of 2020.
Join our new commenting forum
Join thought-provoking conversations, follow other Independent readers and see their replies