Virgin Trains to launch entertainment app for passengers
A number of airlines have introduced similar systems in recent years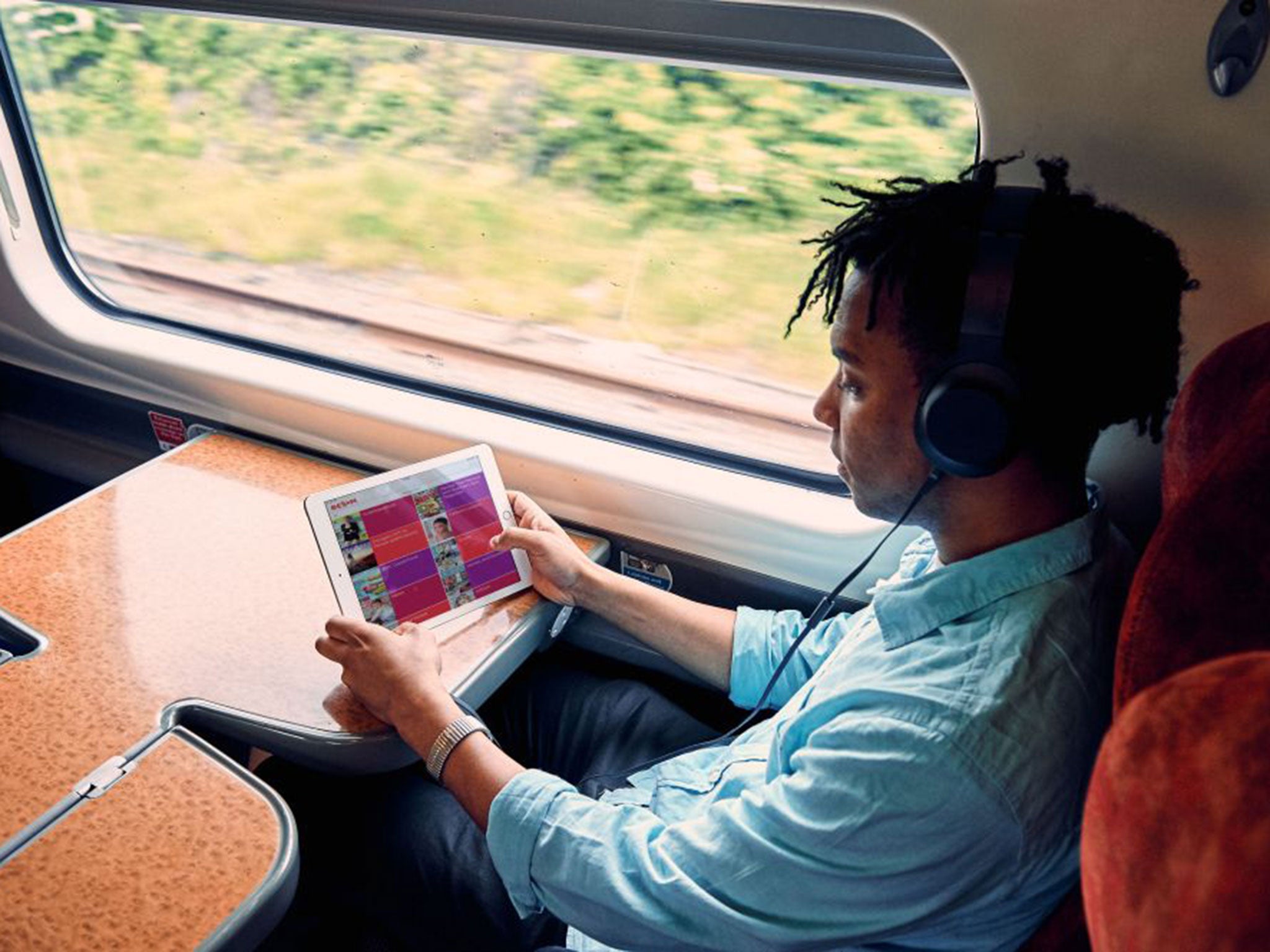 Virgin Trains has launched a Netflix-style entertainment system allowing passengers to watch films and TV programmes on demand using their own devices.
Travellers can stream a library of around 200 hours of content to their mobiles and tablets.
The free service involves using Virgin's Beam app via an on-board server, meaning there is no need to use wi-fi or mobile data.
It is the first time this technology has been used on the UK's railways.
A number of airlines have introduced similar systems in recent years as many passengers have better screens on their own devices than the traditional seat-back televisions, which add extra weight to aircraft.
Virgin's content includes films such as The Wolf Of Wall Street, Breakfast At Tiffany's, Bridesmaids and Despicable Me 2, TV shows including House Of Cards, Poldark and Fortitude, as well as games and magazines.
Netflix originals to look forward to in 2016
Show all 14
There is also a section for children, including Frozen, Peppa Pig, Ben 10 and Horrible Histories.
Patrick McCall, co-chairman of Virgin Trains, said: "The new Beam app will make our passengers' journeys fly by, feeling like they've arrived at their destinations before they know it.
"We've worked really hard to provide a fantastic range of entertainment to cater to all of our customers' tastes and are really proud to offer this service that is the first of its kind to the train industry.
"At Virgin Trains we pride ourselves on continuously improving our customers' on-board experience and so will continue to update the content on Beam to guarantee our passengers have the latest entertainment on offer."
Virgin will mark the launch of the app with an event at London Euston featuring the stars of Hollywood blockbuster Independence Day: Resurgence, including Liam Hemsworth and Jeff Goldblum, who will each have a carriage decorated with images of their characters.
A spokeswoman for the train company said Beam would be available on all Virgin Pendolino services on the West Coast route and would be "rolled out" on the East Coast from Monday and Super Voyager West Coast services by September.
The exact content will vary across the East and West Coast franchises.
PA
Join our commenting forum
Join thought-provoking conversations, follow other Independent readers and see their replies