The Independent's journalism is supported by our readers. When you purchase through links on our site, we may earn commission.
Best virtual travel experiences to enjoy while on coronavirus lockdown
Feast your eyes on these visual treats and be transported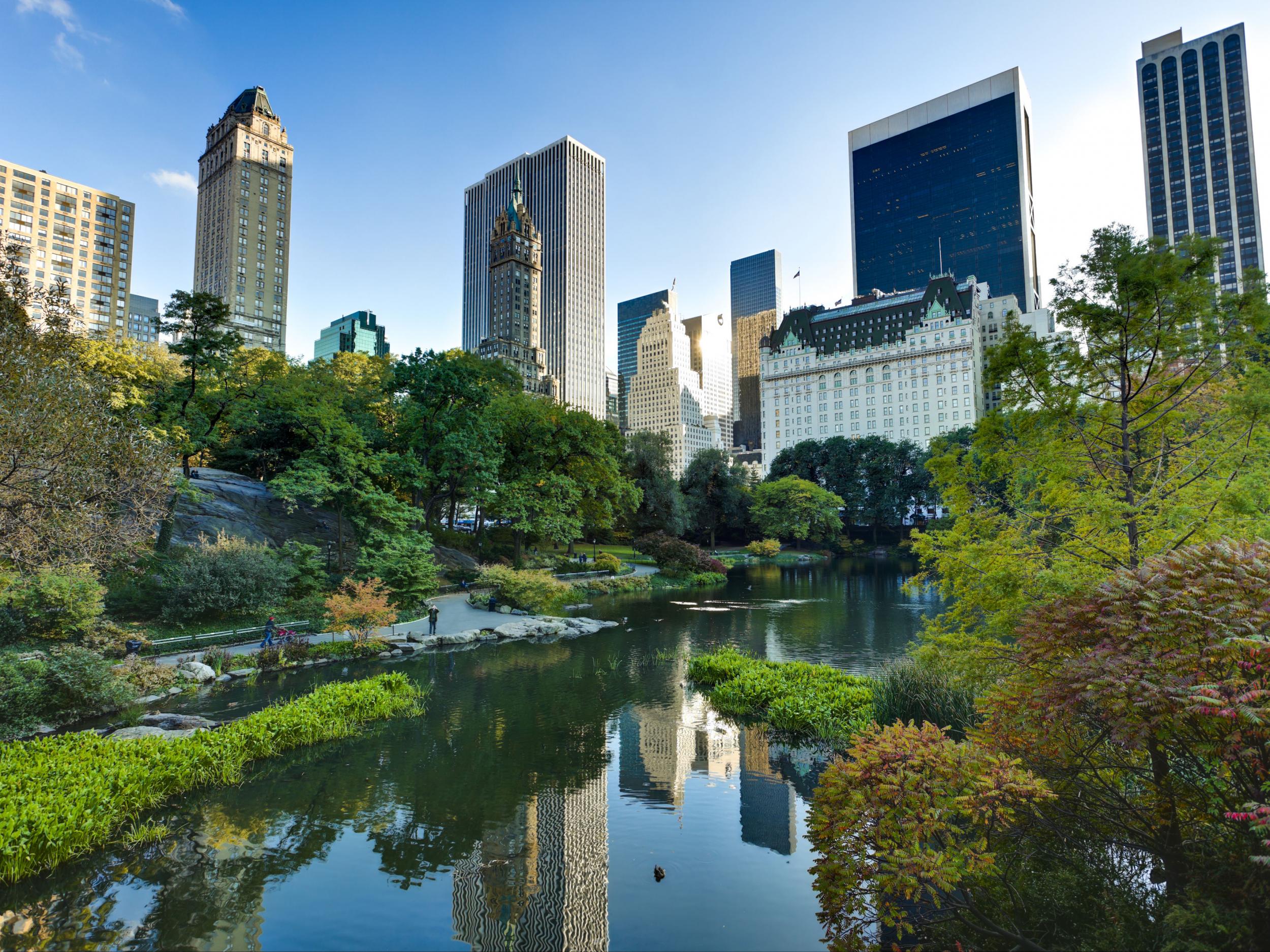 While regular travel may be off the cards for the foreseeable future, virtual escapism is open to everyone with an internet connection.
Some of the world's leading galleries, museums and landscapes are all just a few clicks away. Here is a selection of the best VR travel experiences to keep you sane during lockdown.
The Louvre, the world's largest art and antiques museum, was forced to close its doors as Paris went into lockdown. While you can no longer waltz into its famous glass exterior, you can learn something of the phenomenal collection via a number of virtual tours, charting everything from Egyptian antiquities to the Galerie d'Apollon.
British Museum, London
The UK capital's famed museum has hooked up with Google Arts & Culture, along with more than 2,000 other leading institutions, to offer an interactive tour. Wander through time and click on different artefacts to see them up close, read up on their history, and hear more information with an audio guide.
Icehotel, Swedish Lapland
Aurora photography company Lights over Lapland has created experiences for those suffering wanderlust to virtually travel to the Icehotel in Swedish Lapland. The 360-degree videos allow viewers to visit the local Arctic wilderness, meet local huskies and reindeer, go dogsledding and reindeer sledding and even join a Northern Lights hunt.
Rijksmuseum, Amsterdam
Stuffed with masterpieces from the Dutch Golden Age, the Rijksmuseum is one of Amsterdam's most popular attractions. It's closed until 1 June, but has just launched a new interactive experience, Rijksmuseum From Home, that allows you to virtually visit the home of Rembrandt's The Nightwatch and Vermeer's The Milkmaid.
In a collaboration with Google, there's also the chance to explore 11 "exhibits", where you're able to interact with various works from the museum, read about their history and see close-ups of the pieces.
artsandculture.google.com/partner/rijksmuseum
Musee d'Orsay, Paris
Housed in the fabulous former Orsay railway station, the Musee d'Orsay displays art dating from 1848 to 1914. An online tour goes through the history of the building, first constructed for the Universal Exhibition of 1900. Viewers can also explore some of the most famous pieces in the collection, including one of Van Gogh's self-portraits, and take a virtual wander through the galleries.
artsandculture.google.com/partner/musee-dorsay-paris
Jerusalem, Israel
Israel is promoting a whole series of virtual tours for armchair travellers, including one that takes you around Jerusalem's most famous sights. Videos have a voiceover tour guide giving more information on the city's holiest places, while 360-degree functionailty makes it feel more like you're exploring.
samsungvr.com/view/Wv_0tcndBOG
Guggenheim, New York
New York City's iconic gallery has a Google Street View tour where you can "amble" along its winding corridor and view works up close, such as Catherine Opie's daring Self Portrait/Pervert triptych; Ivan Navarro's installation Homeless Lamp, the Juice Sucker; and Ovitz's Library by Jonas Wood. On top of that, you can also simply gaze upon the building's remarkable architecture.
artsandculture.google.com/streetview/solomon-r-guggenheim-museum-interior-streetview
Uffizi Gallery, Florence
This gallery houses the art collection of the Medicis inside a 16th-century building. Online, there are four exhibitions that take viewers through various works, explaining their significance and showing close-ups of important details within the paintings. See such works as Piero di Cosimo's Perseus Freeing Andromeda like never before.
artsandculture.google.com/partner/uffizi-gallery
Cliffs of Moher, Ireland
Fancy watching the sun set over these picturesque peaks? You can take a virtual tour of the famous Irish geological landmark, which captures 360-degree views and even has virtual reality headset capability for a fully immersive experience.
cliffsofmoher.ie/virtual-visit-tour
Central Park, New York
NYC's green centrepiece is available to tour online. Not only does it show you the sites, it also comes with a guide who talks you through significant events in Central Park's history as you "travel" from the West 72nd entrance.
Ibiza, Spain
Ushuaïa Ibiza, an open-air club on the hard-partying Balearic Island, has launched #StayAtHomeSessions – a re-stream of some of 2019's best DJ sets from Hï Ibiza and Ushuaïa Ibiza, to bring the party atmosphere to the homes of ravers around the world. The first session was launched on 21 March, featuring Solardo, Davide Squillace, Camelphat, Nic Fanciulli and Andrea Oliva. The streaming sessions allow users to invite friends to join them online.
More virtual events are also in the works.
There are plenty of pictures of the famed canyon online, but get a little deeper with a VR archaeological tour. This allows armchair travellers to explore and learn more about the history behind the canyon's formation by clicking on different geological features.
nps.gov/features/grca/001/archeology
Yosemite National Park, California
Experience this natural wonder in real time by clicking through to its webcams. The views include Yosemite Falls, the view of the Half Dome from the floor of Yosemite Valley, and vistas from the High Sierra captured at 8,000 feet.
Rocky Mountain National Park, Colorado
One of the best things about being in the great outdoors is the way you experience it with all your senses. Rocky Mountain National Park has allowed virtual visitors to use their ears rather than their eyes, with an online "sound library" that features an array of birds and wildlife found in the park.
Britain's finest urban parks
Show all 15
Longleat Safari Park, UK
Longleat has launched a virtual safari narrated by BBC Animal Park presenter Kate Humble. The guided tour went live on the Wiltshire wildlife attraction's Facebook page at 10am on Saturday but is still free to view on the Longleat website and across its digital platforms. Utilising a mix of audio commentary with video footage and photos, the virtual tour also includes a newly-recorded introduction by Kate Humble.
Stonehenge, UK
Always wanted to go to visit the neolithic stone circle of dreams? Take an interactive tour of Stonehenge with the English Heritage 360-degree view from inside the monument, or switch to Skyscape to see a live view from within the stones.
Grand Teton National Park, Wyoming
Fancy climbing a mountain? You can try out an e-climb with Grand Teton National Park, navigating your way to the 13,770-ft summit (minus the effort). Viewers can also discover the geology and history of the Grand Teton massif along the way, and learn more about the native plants and wildlife.
Join our commenting forum
Join thought-provoking conversations, follow other Independent readers and see their replies