Visitors to be fined £1,000 if they steal stones from Welsh beach, sign warns
The theft of sand and stones from the world's beaches has a significant environmental impact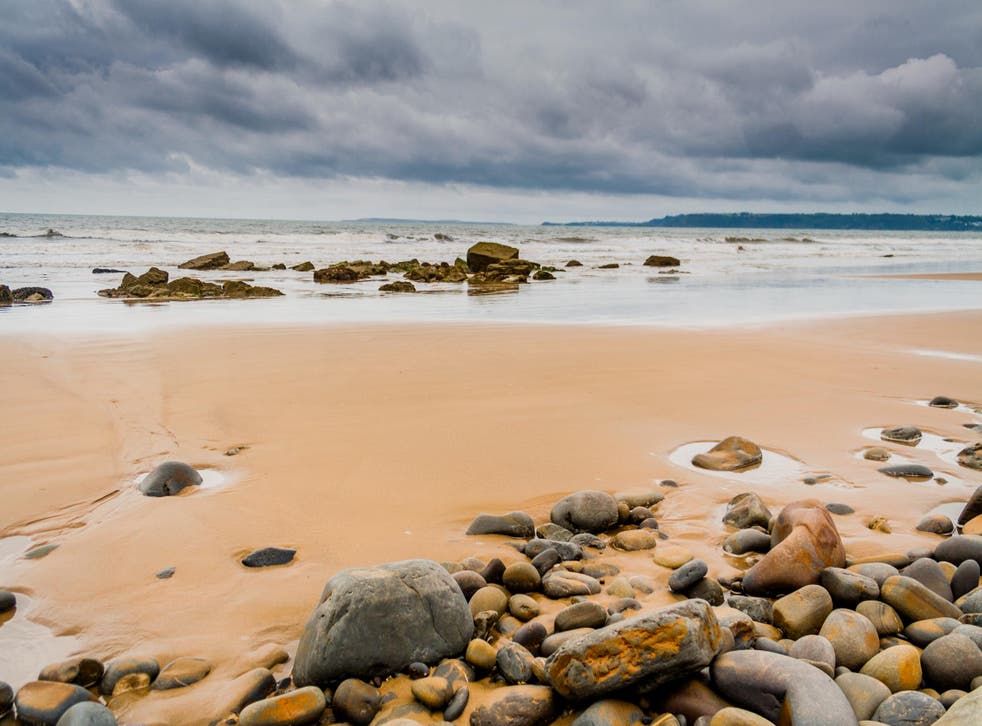 Visitors to a popular beach in Wales have been warned that they could face a fine of £1,000 for stealing its stones.
The sign, which warns visitors to Amroth beach in Pembrokeshire that they could be liable to prosecution, is believed to be the work of an environmental vigilante.
The sign reads: "The stones on this beach are part of Amroth's vital sea defences.
"Removal is a criminal offence. Offenders are liable to prosecution."
Under the Coastal Protection Act 1949, offenders found guilty of removing stones from public beaches can face a fine of up to £1,000.
Travel destinations: 52 places to go in 2019

Show all 52
However, Pembrokeshire County Council has confirmed to local media that the sign was not put up by them – because it would have to be bilingual.
Len Mullins of Pembrokeshire County Council told The Independent: "The sign is not ours. We believe it to have been erected by a local resident.
"That said, we do support the sentiment behind the sign," he said.
"The pebbles at Amroth are there for a purpose, as one of the tools used for coast protection.
"For that reason alone, we would not wish members of the public to remove them (although we have no direct evidence that this has been happening)," he said.

The theft of sand and stones on beaches around the world is an ongoing problem for local authorities and environmentalists.
Last year, a man was required to drive hundreds of miles back to Crackington Haven in Cornwall after stealing pebbles from its beach.
Parish clerk Barry Jordan said: "Those who saw the damage of the floods a few years ago know what water can do; take away the pebbles and the haven would be damaged during every storm."
The extent of the problem on the Cornish beauty spot has lead local authorities to erect official signs around the beach, a move which has been described as "heavy handed".
In Sardinia, authorities have introduced fines of up to €3,000 (£2,700) for visitors found guilty of stealing sand from its pristine beaches. In August last year, a 40-year-old Italian man who lives in the UK was fined €1,000 after police caught him in possession of a bottle of sand from Gallura beach, on the island's north coast.
The Independent has contacted Pembrokeshire County Council for further comment.
Register for free to continue reading
Registration is a free and easy way to support our truly independent journalism
By registering, you will also enjoy limited access to Premium articles, exclusive newsletters, commenting, and virtual events with our leading journalists
Already have an account? sign in
Register for free to continue reading
Registration is a free and easy way to support our truly independent journalism
By registering, you will also enjoy limited access to Premium articles, exclusive newsletters, commenting, and virtual events with our leading journalists
Already have an account? sign in
Join our new commenting forum
Join thought-provoking conversations, follow other Independent readers and see their replies