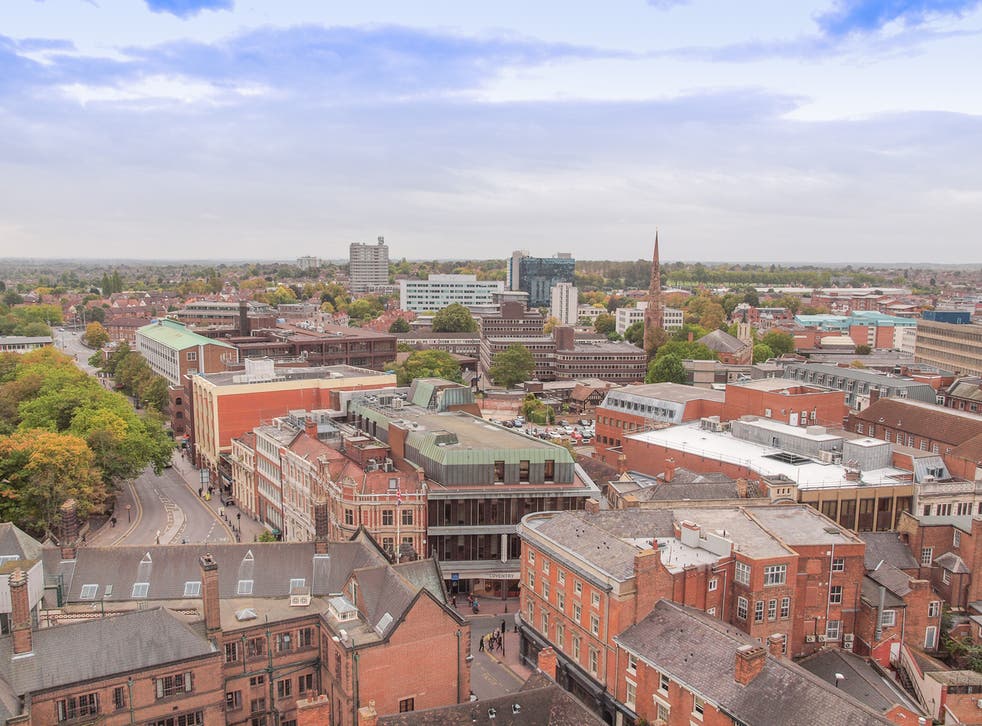 Weirdest destinations included on 2018 'must-visit' travel lists from Djibouti to Newcastle
Forget New York, London or Paris – the best travel destinations for next year are a little more out there
Rough Guides just announced its list of must-visit destinations for 2018 – and number one raised a few eyebrows. While the paradise-like vistas of Sri Lanka or the bustling streets of Lisbon might seem a fitting champion, the top spot was nabbed by none other than our native Newcastle.
Praised for its friendliness, nightlife, restaurant scene and architecture, the northern powerhouse was also deemed "friendly on the wallet".
But Newcastle isn't the only unexpected inclusion in the flurry of lists declaring the places we should all flock to in 2018. Here are some of the oddest.
Djibouti
Located in the Horn of Africa, Djibouti controversially made it onto Lonely Planet's list of top 10 countries for 2018. Controversial because human rights organisations have raised concerns about abuses there over the years. The US's 2016 human rights report on Djibouti noted issues such as the use of excessive force, including torture, harsh prison conditions, arbitrary arrest and prolonged pre-trial detention, denial of fair public trial, interference with privacy rights, discrimination and violence against women, female genital mutilation, child abuse, human trafficking and discrimination against people with disabilities and HIV/AIDS and the lesbian, gay, bisexual, transgender, and intersex community.
In addition, Djibouti's media environment is dominated by the state; there are no private TV or radio stations and the government owns the main newspaper and the national broadcaster, Radiodiffusion-Television de Djibouti.
Lonely Planet told us: "The inclusion of Djibouti in Lonely Planet's Best in Travel 2018 does not represent an endorsement of any political or cultural practices within the country. Lonely Planet's philosophy is that responsible, independent travel can enhance tolerance and understanding. By visiting a country, travellers can support local businesses and speak to locals without being complicit with a government or their actions.
"When outlining the reasons for selecting Djibouti in this year's list, we have highlighted some of the positive experiences on offer to travellers, but ultimately the decision to visit should be an individual one and our role is, and will always be, to provide independent and accurate travel information to inform that decision."
Lanzarote
Lanzarote, one of the Canary islands off the coast of West Africa, surprisingly also made it onto Lonely Planet's best destinations list – specifically the best value category. Its black lava rock formations juxtaposed by white sand beaches and turquoise sea make for a dramatic backdrop whether on a summer holiday or a winter-sun excursion. It's long been popular with Brits, but "affordable" isn't the first word that springs to mind. While Lonely Planet says the island has "well developed infrastructure that makes it a doddle to find affordable lodgings, food and car rental", the cheapest available return flights in August for next year already cost over £200 from the UK.
Canberra
Australia's slightly bland capital is usually overlooked in favour of Sydney and Melbourne, but Lonely Planet declared it number three in its list of top cities for 2018. It says: "Criminally overlooked Canberra packs a big punch for such a small city. National treasures are found round almost every corner and exciting new boutique precincts have emerged, bulging with gastronomic highlights and cultural must-dos."
Coventry
The Midlands city was just announced as the UK City of Culture for 2021, which may come as something of a shock for anyone who's been there. Coventry was heavily bombed during World War II and many of its buildings, including the cathedral, were destroyed. They were replaced by not-all-that-exciting architecture – although the new cathedral is something special, designed by Sir Basil Spence, with an exquisite, modern stained-glass window. Although one of our writers found much to love in Coventry, there's not a huge amount of classical culture to be found – yet. Hopefully it will be a different a story come three years' time.
Boise
Idaho's capital city is traditionally known as a business destination thanks to the Boise Centre, Idaho's largest convention centre. However, Boise made it onto Travel and Leisure's "top 50 places to travel to in 2018" list. How, you ask? Apparently it has an "invigorated downtown", with the newly opened Inn at 500, a 110-room boutique hotel with a superb on-site restaurant, Richard's. The city also has a thriving craft beer scene and burgeoning wine industry.
Tunisia
For many, Tunisia is still inexplicably linked in their minds with terrorism after the Sousse attack in June 2015, which saw 38 people, mainly British tourists, killed by gunmen. But three years on, Rough Guides is ready to recommend it once more. It says of the formerly popular holiday destination: "Efforts by the Tunisian government to strengthen the protection of tourist centres is evident: There's an increased police presence and an overall heightened sense of security.
"And, in July 2017, the Foreign Office eased its advice against British tourists travelling to Tunisia, including in relation to the capital Tunis and major tourist sites, such as Carthage, the Bardo Museum, the beaches of Hammamet and the idyllic island of Djerba."
St Helena
Frommer's named the remote volcanic outpost in the south Atlantic Ocean as one of its "best places to go in 2018", partly due to St Helena finally being accessible by plane, with the first ever commercial flight landing there earlier this year. However, with crosswinds so severe that they repeatedly delayed the opening of the airport, and turbulent landings still an issue, depending on which direction you fly in from, perhaps there's no need to rush there just yet.
Join our new commenting forum
Join thought-provoking conversations, follow other Independent readers and see their replies