Where is the oldest restaurant in the world?
In the year of its 250th birthday, maybe the sedate restaurant is due for revival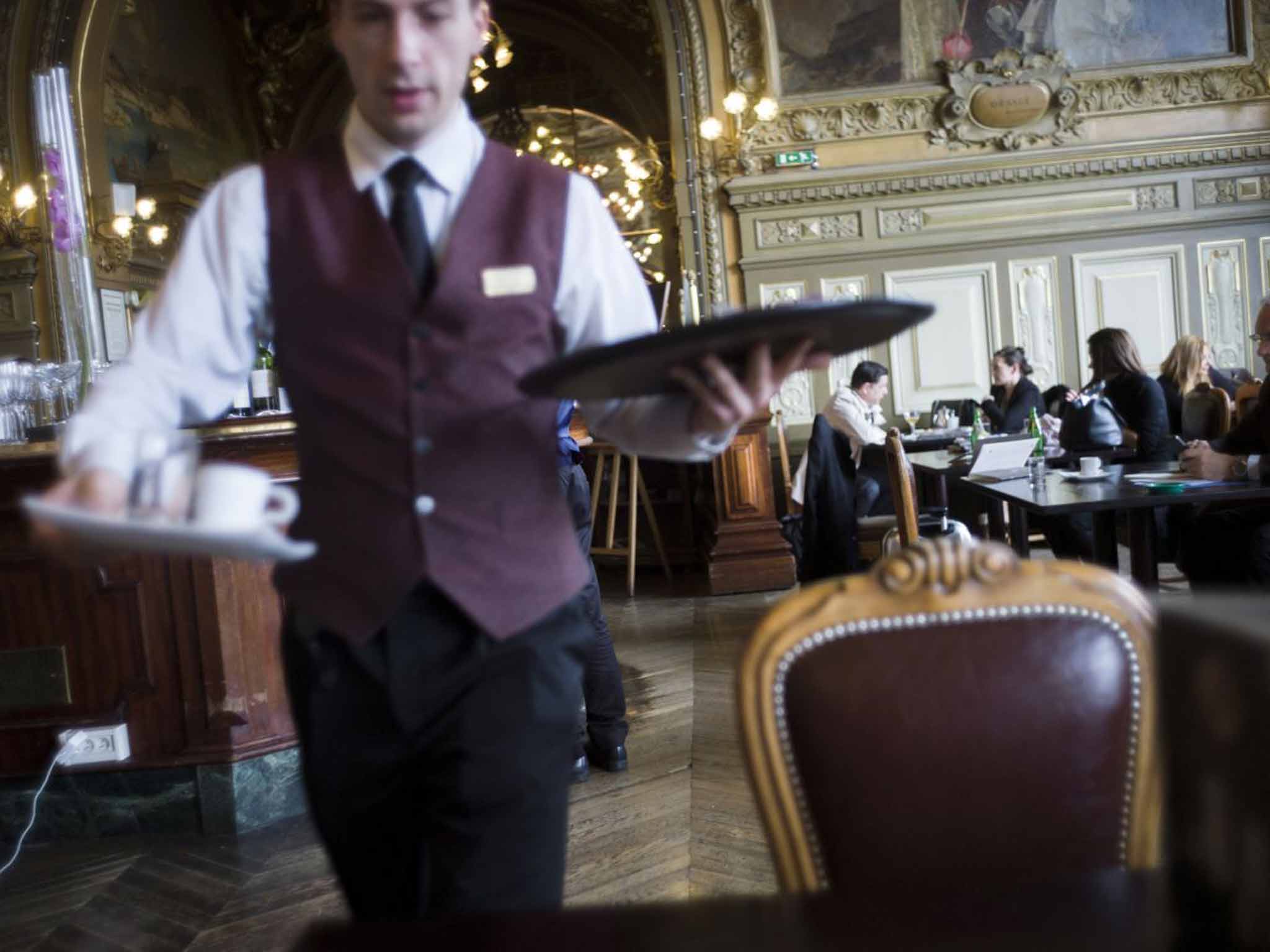 Right now, you wouldn't want to open a "restaurant". Not to say that food culture is ailing, just that the word "restaurant" evokes a hazy memory of mortician's formality. Today, we are "fast-casual" which, in practice, means sitting in noisy discomfort, getting rushed in and out within an hour, and being over-charged for the pleasure.
Instead of the old "restaurant", this year's food entrepreneurs would more likely open something called a grill, bar, diner, shack, cerveceria, bodega, wagon, pit, tavern(a), stand, café, bistro, pub or refreshment room.
So, it's significant that 2015 is the 250th anniversary of the first known coinage of the word "restaurant". The story has so often been repeated but no one is absolutely certain of its origins: in 1765, a Parisian called Monsieur Boulanger popped up on the rue du Louvre selling "restaurants", literally "restoratives" or nourishing soups.
Fifteen years ago a historian called Rebecca Spang denounced this as a fiction. She could find no substantial source material to suggest that Boulanger ever actually existed. Still, success has many fathers and there are several other candidates who claim paternity in the birth of the first restaurant. Spang has her own, a certain Roze de Chantoiseau, who opened an establishment, the archives say, on rue Saint-Honoré in 1773. Personally, I rely on the account of Jean Brillat-Savarin, whose brilliant Physiologie du Gout (1825) remains the reference point for all philosophical matters relating to food. Brillat-Savarin attributes creation of the original restaurant to a Monsieur Beauvilliers. This was on rue de Richelieu in 1782 and was named La Grande Taverne de Londres.
"As late as 1770," Brillat-Savarin says, "the stranger within the gates of Paris found few resources in the way of good cheer." Into this gap in the marché rushed Beauvilliers, with his recipe of smart waiters, a choice of wines, elegant surroundings, and reliable food. It was the first time a third party had offered a totally designed and catered experience to consumers. This was all, perhaps, given a further democratic shove by the arrival in Paris of chefs made redundant in their country chateaux when the 1789 Revolution beheaded their employers.
Because of this history, restaurants in any era reveal contemporary preoccupations. The very word "taste" connects sensations in the mouth with cultural preferences. In Brillat-Savarin's day, a popular Paris restaurant called Les Frères Provencaux offered 12 soups, 24 hors d'oeuvres, 110 entrees, 24 fish dishes, 12 pastries, 15 types of roast, 50 side dishes and 50 desserts. A certain aesthetic formality necessarily accompanied such excess.
Now a discriminating eater might order wilted kale with burnt bread and eat it on a bench made of old railway sleepers and scaffolding poles. He might feel a bit frazzled by the fast-casual experience. In the year of its 250th birthday, maybe the sedate restaurant is due for revival. After all, the only thing certain about taste is that it changes.
Join our commenting forum
Join thought-provoking conversations, follow other Independent readers and see their replies