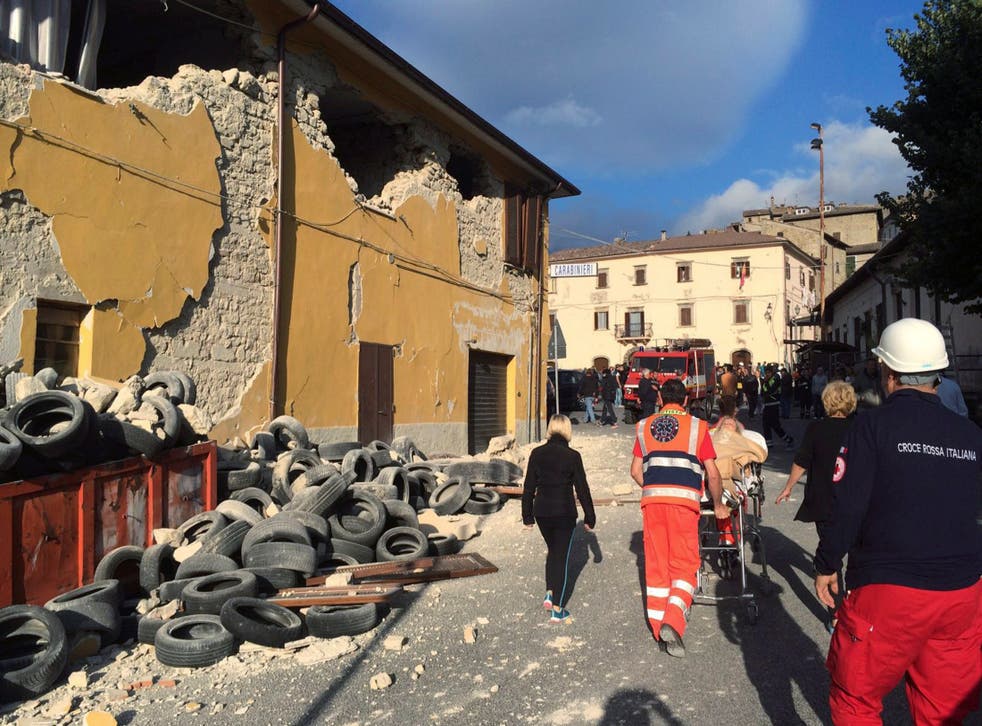 Why does Italy suffer so many earthquakes? How will tourists be affected?
The region is probably the most seismically active in Europe
Simon Calder
Travel Correspondent
Wednesday 24 August 2016 07:43 Comments
"Many parts of Italy lie on a major seismic fault line," warns the Foreign Office travel advice.
"Minor tremors and earthquakes are almost a daily occurrence."
The restlessness of the earth in Italy is evident from the active volcanoes in and around Sicily to the ruins of Pompeii, destroyed by the eruption of Vesuvius. But the most significant and complex seismic activity takes place in the Apennines - the mountain range that forms the spine of Italy.
The Eurasian and African tectonic plates are in conflict in central Italy, moving relative to each other at a rate of one inch per year. As a result, the region is probably the most seismically active in Europe.
In 1915, a 6.7 magnitude earthquake, about 40 miles south of the latest site, killed around 32,000 people. More recently, in 1997 a 6.0 magnitude earthquake 30 miles north killed 11 people and destroyed 80,000 homes in the Marche and Umbria regions. And in 2009, a 6.3 magnitude earthquake 30 miles south killed at least 295 people and left at least 55,000 homeless.
Three million British people visit Italy every year, and August is a peak month for travel to the country. While most visitors are on the coasts or in the big cities, a significant number rent villas or farmhouses in the Apennines.
Flights to and from Italy appear to be unaffected. Ryanair's morning departure to Perugia, the airport nearest to the epicentre, is showing as operating normally, and British Airways' flights to and from Rome are also on schedule.
Register for free to continue reading
Registration is a free and easy way to support our truly independent journalism
By registering, you will also enjoy limited access to Premium articles, exclusive newsletters, commenting, and virtual events with our leading journalists
Already have an account? sign in
Join our new commenting forum
Join thought-provoking conversations, follow other Independent readers and see their replies