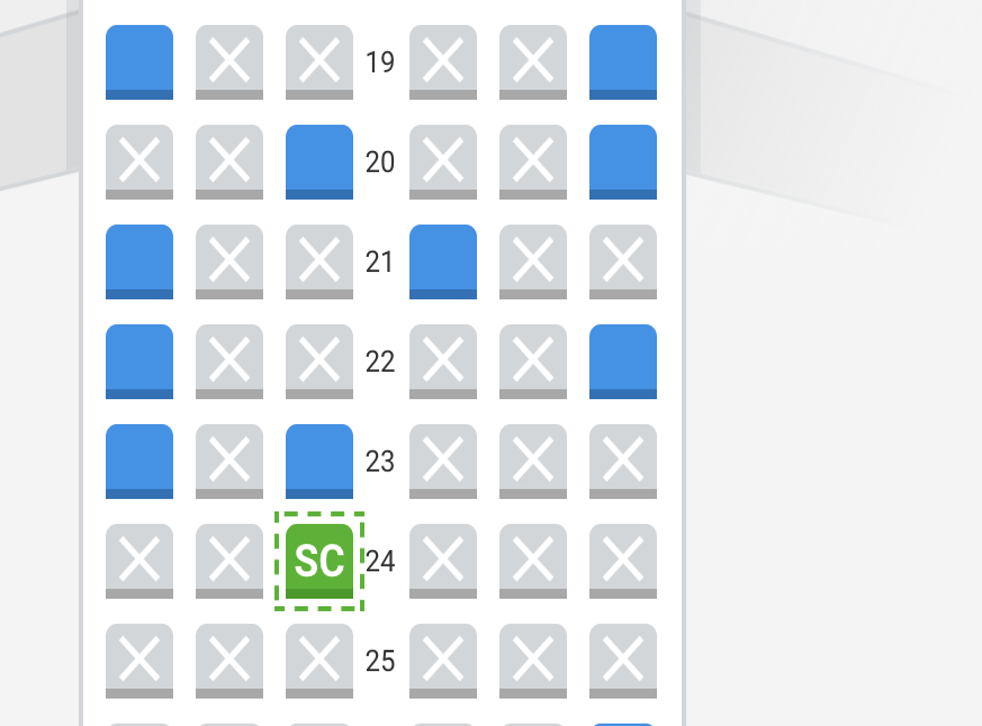 Do you prefer a window or an aisle seat? Independent readers have their say
'Anything but middle' is the passenger verdict
Passengers are split equally in their preference for window or aisle seats – with almost no-one opting for a middle seat.
The standard configuration for a row of seats on Airbus and Boeing short-haul aircraft is two blocks of three, separated by an aisle.
In an online poll conducted for The Independent travel desk, nearly 1,300 people voted in one hour.
The result was 41 per cent for each of window or aisle, with 18 per cent choosing "just not middle".
"Window at all times," responded OIly van Gaal, a Sleep Science student. "It allows the body to be exposed to daylight instead of cabin light, meaning less severe jetlag upon arrival.
Rounding meant that the middle seat option shows zero per cent, though this option received at least two votes – around 0.15 per cent of the total. One of the middle-seat fans was Vicki Windslow, who responded: "I happily sit in the middle! I don't like to know just how high up I am so don't like being by the window & always think my legs are too short to justify having the aisle seat!"
Ryanair caused controversy starting in May 2017 with its seating allocations for passengers who chose not to pay for specific seats. Couples and groups who accepted "random seating" option typically found themselves sitting in middle seats at the opposite ends of the aircraft.
The airline insisted it was simply a reflection of its wish to offer the widest range of options to travellers who chose to pay.
The Independent has found that checking in as late as possible before the two-hour cut-off offers passengers who do not pay for a seat the highest odds of a window or aisle seat.
While most comments were centred on short-haul budget flying, Simon Levy helpfully added: "Not an issue if you fly Emirates first class. You get a virtual window sitting in the middle of the aircraft with aisle access so the best of all worlds."
Register for free to continue reading
Registration is a free and easy way to support our truly independent journalism
By registering, you will also enjoy limited access to Premium articles, exclusive newsletters, commenting, and virtual events with our leading journalists
Already have an account? sign in
Register for free to continue reading
Registration is a free and easy way to support our truly independent journalism
By registering, you will also enjoy limited access to Premium articles, exclusive newsletters, commenting, and virtual events with our leading journalists
Already have an account? sign in
Join our new commenting forum
Join thought-provoking conversations, follow other Independent readers and see their replies