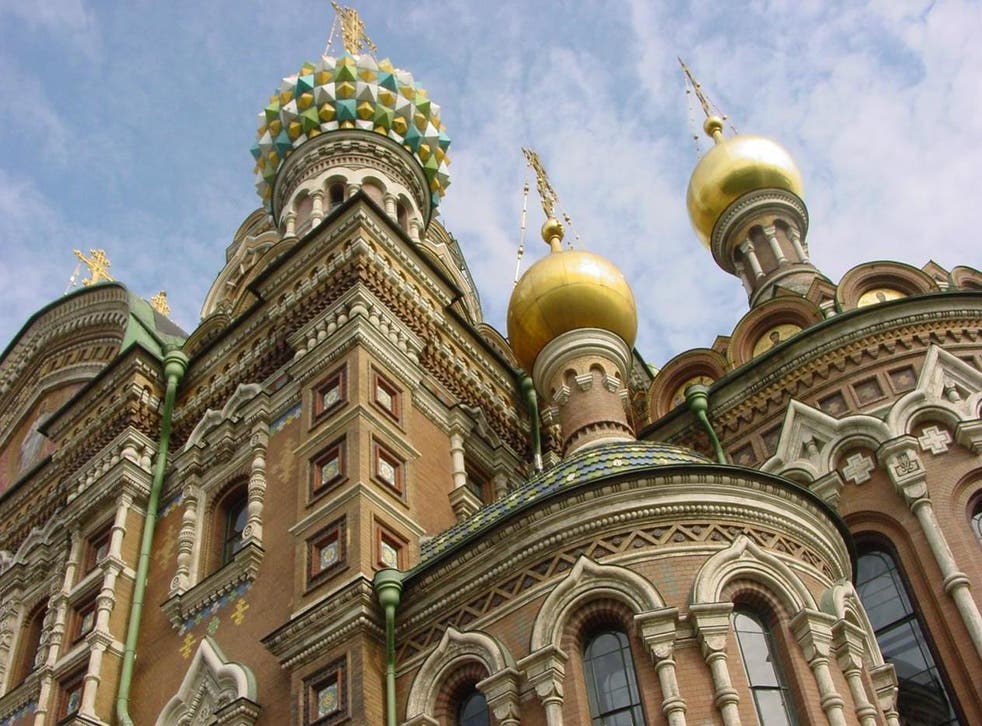 Wizz Air to launch low-cost London-Russia flights
Can the budget airline beat the red tape and make a profit from what has been a problematic route?
Simon Calder
Travel Correspondent
Saturday 13 July 2019 15:20 Comments
Airlines from the UK have a tricky relationship with Russia. They love flying over the world's biggest country, because it provides the fastest route between the UK and the Far East.
Virgin Atlantic's flight 251 from Shanghai to Heathrow, for example, typically spends the bulk of its journey time flying over Russia: crossing from Estonia, flying just south of St Petersburg and well north of Moscow, traversing the Urals and spending a good four hours overflying Siberia before clipping the southwest end of Lake Baikal and entering Mongolian airspace.
But making money from flying to Russia itself has always been problematic.
Virgin Atlantic must be secretly glad it was beaten by easyJet in a race for slots to Moscow in 2012. Thirty years ago, Sir Richard Branson's airline briefly flew from Gatwick to the Russian capital en route to Tokyo, but abandoned the refuelling stop when aircraft technology improved. When slots to Moscow were made available because of British Airways' takeover of BMI, Virgin bid for the route but lost out to easyJet.
After two unhappy and unprofitable years, easyJet scrapped its Gatwick-Moscow route – citing the weakness of the Russian economy and the tightening of the visa approval process. It also lost a fortune between Manchester and Moscow.
Moscow's rooftop explorers

Show all 10
Red tape for President Putin's high-security federation has not become any easier. Anyone aged 12 or over applying for a visa in Britain must have their fingerprints scanned in London, Manchester or Edinburgh. And the Russian economy is hardly soaring: the rouble is one of relatively few currencies that is weaker against sterling than it was a year ago.
British Airways has announced it will abandon the Heathrow-St Petersburg route on 3 October.
Yet Owain Jones, managing director of Wizz Air UK, is so confident that there is money to be made between the UK and Russia that he is launching not one but two routes from Luton airport on 1 October.
From that date, Wizz will whizz to Moscow's Vnukovo airport every afternoon, and go overnight to St Petersburg. Introductory fares are readily available at £26 one-way, though I imagine that Mr Jones is aiming for average fares of about three times that amount.
I tracked down the Wizz boss in Crete on Friday afternoon, and called to ask why he thought he could succeed while previous attempts had failed.
The answer, he says, is that plenty of passengers want to fly between the biggest cities in eastern Europe (Moscow and St Petersburg) and the largest in western Europe (London).
"There are significant traffic flows that go to London but which use indirect routes," he says. In other words: passengers don't like the look of nonstop fares on Aeroflot and British Airways connecting the Russian capital with Heathrow (typically £250-£300 return) and are therefore connecting in Helsinki, Munich or Vienna to save money.
"Wizz is an extremely rational airline," Mr Jones told me before heading back to the beach.
"We are not going to start flying unless we are sure we will make a profit."
The airline believes it can increase the number of travellers on the route, too: "We're in a market-stimulation game," says the Wizz boss.
If you are tempted, I recommend you sort out the complicated and expensive red tape before you buy a flight. I still have the emails from cheesed-off easyJet passengers in 2013, who bought bargain flights to Russia but could not face paying a fortune to obtain a visa. Buyer beware.
Register for free to continue reading
Registration is a free and easy way to support our truly independent journalism
By registering, you will also enjoy limited access to Premium articles, exclusive newsletters, commenting, and virtual events with our leading journalists
Already have an account? sign in
Join our new commenting forum
Join thought-provoking conversations, follow other Independent readers and see their replies