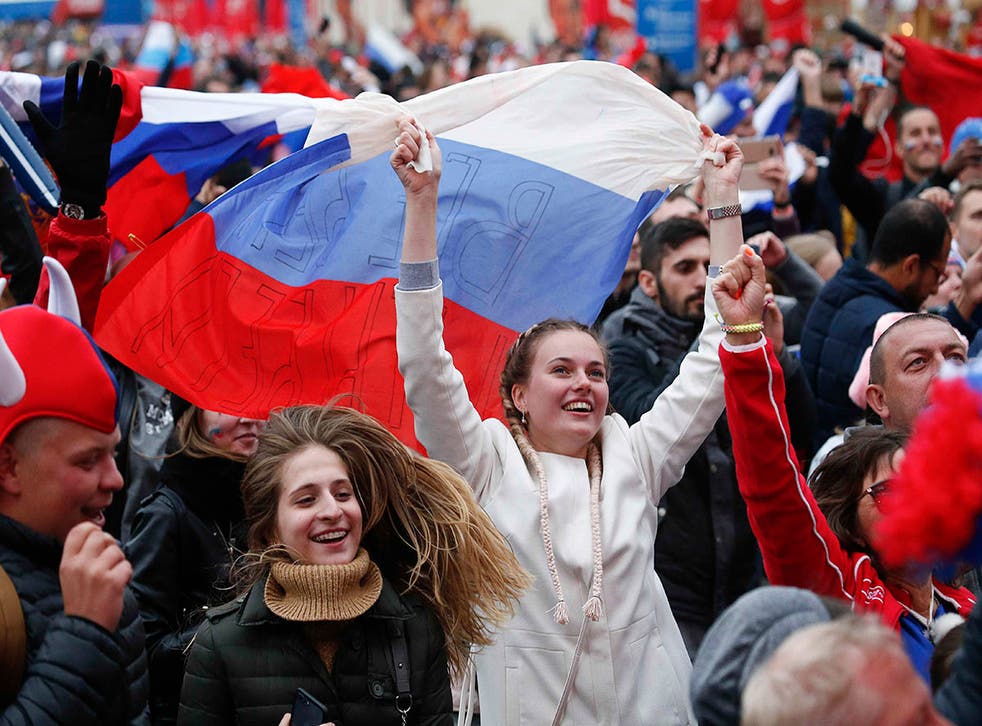 World Cup 2018: travel opportunities blossom as teams go home
At 6.45pm on Sunday, tickets for Friday's quarter-final between France and Uruguay suddenly appeared on sale
As teams tumble out of the World Cup, travel options for the knock-out stages of the tournament are expanding dramatically.
Spain became the latest major team to head home after losing 4-3 on penalties to the hosts.
As each country is knocked out, the supply of rooms and flight seats increases.
When disappointed fans, media and support personnel head home, they cancelling provisional bookings with airlines and hotels – which then cut prices to try to fill the seats and beds at any price.
As FIFA releases more match tickets, good seats for England's crucial game against Colombia in Moscow on Tuesday are freshly available.
The Independent has found reasonable flights and hotels in the Russian capital, allowing a short break including match tickets, for £704 per person – far less than the price levels paid by fans who booked well ahead.
Flying from Heathrow on Monday morning, returning on Wednesday evening, LOT Polish Airlines has a fare of £294 return.
At the excellent Budapest Hotel in central Moscow, twin rooms have become available at £225 per night for two, including breakfast.
Category 1 tickets (the best) for England v Colombia are on sale through the FIFA website for £185.
Possession of a match ticket entitles the holder to a "Fan-ID". This document replaces the need for a visa, and is free and easy to obtain. It allows entry to Russia at any time up to 11.59pm on 15 July – the day of the final – and permits a stay of 10 days beyond that.
As the tournament progresses, more flight and hotel capacity will be freed up, particularly in Moscow and St Petersburg. These are Russia's two big tourist and business cities, yet during the World Cup the number of "normal" visitors has sharply declined.
Tickets for most of the quarter-finals, the semis and the final are currently not available, but new tranches of seats have been flowing onto the market intermittently. At 6.45pm on Sunday, tickets for Friday's quarter-final between France and Uruguay suddenly appeared on sale.
10 best players to have left the World Cup

Show all 10
Anyone who wants to enjoy the atmosphere – and take advantage of the once-in-a-lifetime opportunity to travel to Russia without a visa – can choose from a vast range of possibilities.
For example, an Aeroflot ticket from Heathrow to Moscow on the morning of the final, allowing plenty of time to experience the match from the Fan Zone, with an onward segment to St Petersburg shortly before midnight, costs £313 return.
Hotels in the Russian capital will be busy for the night of the final, so it makes sense to stay in a different city.
This possibility is open only for travellers with a Fan-ID. This can be obtained by buying a ticket for either of Monday's Round of 16 games, with no need to attend the match.
Join our new commenting forum
Join thought-provoking conversations, follow other Independent readers and see their replies