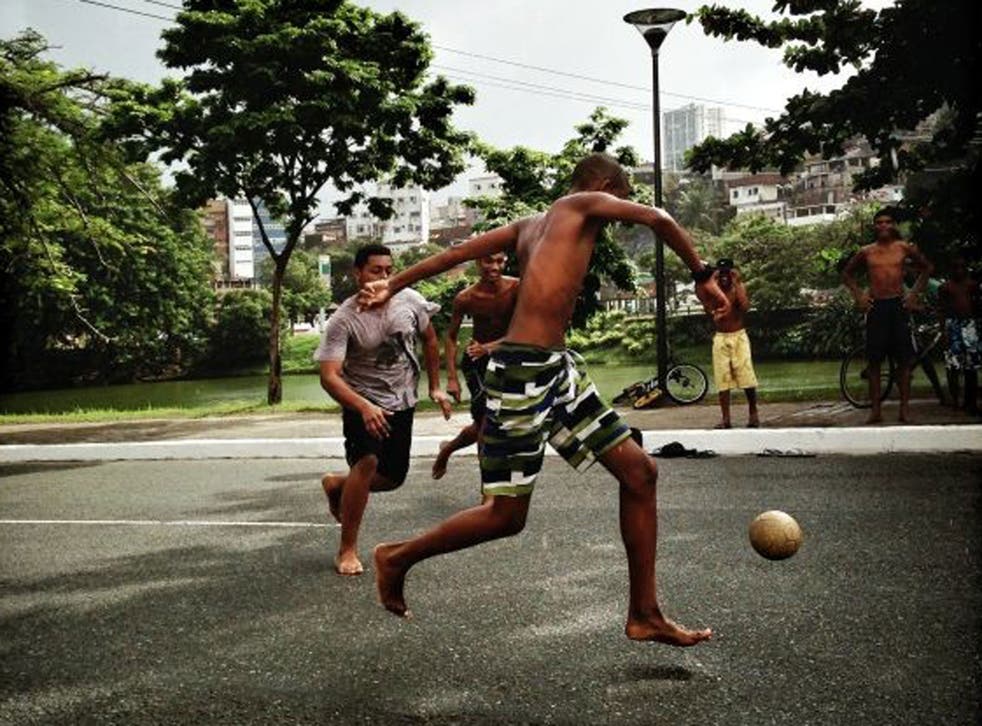 World cup of travel: Where to go in 2014 - starting with Brazil
Thirty-two countries qualified for the Fifa tournament – but which will be our favourite destinations in 2014 and what do they have to offer that's new? Over a series of articles, Chris Leadbeater studies the form, starting with the hosts ...
The draw has been made, the schedule is complete, and the hyperbole pot is beginning to simmer. By 12 June, when hosts Brazil kick off against Croatia in Sao Paulo, the Fifa World Cup will be inescapable. And it will stay that way – a rainbow of goals, fouls, skill and skulduggery – all the way to 13 July, when the Final is played in Rio de Janeiro.
Yet you don't have to be a football fan to grasp the power of this quadrennial sporting bonanza, or to notice the spotlight that it shines upon the 32 nations to have qualified. In travel terms, each of them can expect an increased profile as a possible holiday destination. And, with this in mind, this series of articles offer suggestions on how you can, and why you should, visit them in 2014 – from France and Italy to Uruguay and Ghana.
Of course, the place in clearest focus will be Brazil. Twelve of its cities – from Porto Alegre in the south to Manaus in the Amazon rainforest in the north – will stage games across a country that is practically a self-contained continent.
If this sparks a desire to explore the country for yourself, then numerous options are available. For example, Discover Adventure (01722 718444; discoveradventure.com) will run a 10-night "Chapada Diamantina & Rio Trek" group trip that starts on 27 September and will spend six days hiking amid the flat-top mountains of Chapada Diamantina National Park, in the state of Bahia. It costs from £2,399pp, with flights. On a less energetic note, The Traveller (01285 880 931; the- traveller.co.uk) is offering "Footsteps Of The Gold Trail" – a 12-day group trip into Minas Gerais that will trace the routes forged by traders during the Brazil Gold Rush of the 18th century, visiting the state-capital Belo Horizonte and the mining town of Ouro Preto. From £3,695pp, including flights, departing on 22 July.
Match tickets have been selling swiftly, but a taste of the football is still possible. Chameleon Worldwide (01962 737606; chameleonworldwide.co.uk) sells a classic 10-day "Costa Verde, Rio and Iguacu Falls" trip (from £2,930pp, with flights) where you can add on a tour of Rio (£60) that calls at the Maracana stadium, the venue for the Final. Or, if you feel flush, Miraviva Travel (020 7186 1111; mira vivatravel.com) can arrange a seven-night break that includes tickets to two climactic games (semi-finals and final), from £11,100pp.
Read more
Register for free to continue reading
Registration is a free and easy way to support our truly independent journalism
By registering, you will also enjoy limited access to Premium articles, exclusive newsletters, commenting, and virtual events with our leading journalists
Already have an account? sign in
Register for free to continue reading
Registration is a free and easy way to support our truly independent journalism
By registering, you will also enjoy limited access to Premium articles, exclusive newsletters, commenting, and virtual events with our leading journalists
Already have an account? sign in
Join our new commenting forum
Join thought-provoking conversations, follow other Independent readers and see their replies