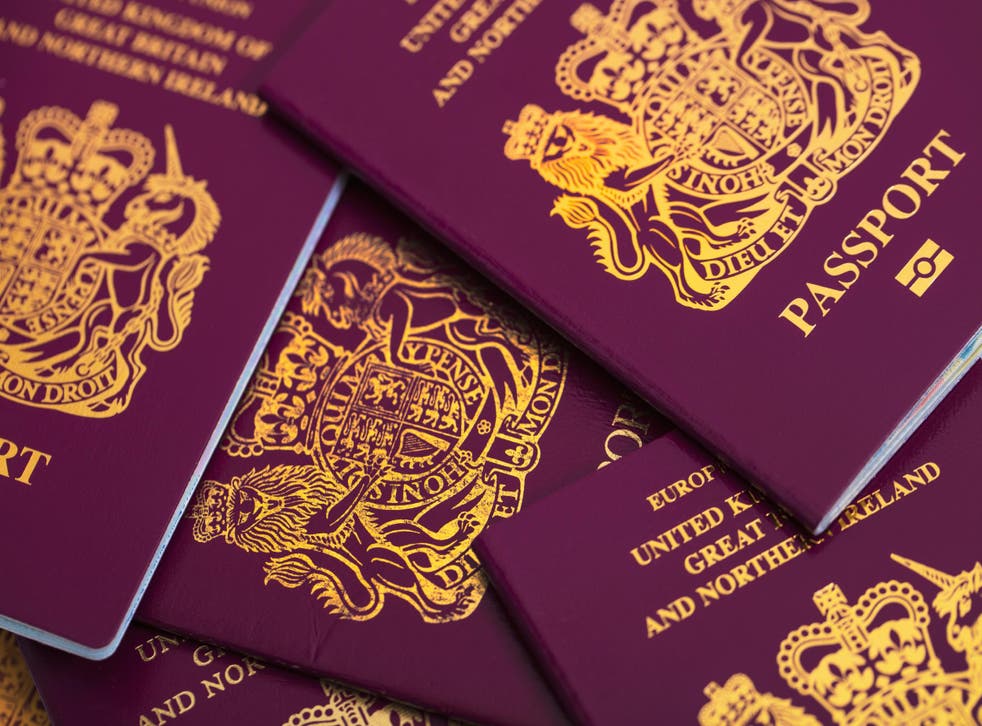 World's most powerful passports from Japan to Germany
What global access does your passport offer?
Japan and Singapore have come top in a ranking of the world's most powerful passports.
The two countries currently enjoy visa-free or visa-on-arrival access to 189 destinations around the globe.
Both countries gained access to Uzbekistan earlier this year, knocking Germany off the top spot into second place for the first time since 2013.
The Henley Passport Index ranked all the world's passports according to the number of destinations their holders can access without a prior visa. The ranking is based on data from the International Air Transport Association (IATA) and supported by ongoing research by Henley & Partners.
The UK and US both remain in fourth place, with no new visa-waivers processed for these countries. Also sharing fourth place are Norway, Austria, Luxembourg, the Netherlands and Portugal.
South Korea shares third place with six EU member states: Sweden, Finland, Italy, Spain, Denmark and France.
The remainder of the top 20 remains "fairly stable" according to Henley & Partners. Nationals of these countries, like nationals of most EU member states, have not seen any improvement in their global access since 2017.
Dr. Christian H. Kälin, Group Chairman of Henley & Partners, says that a passport is much more than a simple travel document: "It is a gateway to international opportunities or a barrier to those same opportunities. The Henley Passport Index enables individuals to assess where they lie on the spectrum of global mobility and helps governments understand the relative value and power of the passports they provide."
Professor Florian Trauner from the Institute for European Studies at Brussels University warns that Brexit and the EU refugee crisis have the potential to negatively impact the UK's freedom of movement while our own inbound travel policies remain restrictive.
"The current political climate in the EU is not conducive to more liberal admission policies. In the wake of the Brexit vote, the UK has been trying to install a stricter immigration regime vis-à-vis both EU and non-EU citizens," says Trauner.
The UAE has moved up the rankings to 21st, having gained access to four new destinations since May. Despite gaining visa-free access to two new destinations, China has fallen one place to 69th on the index. Improved scores for countries such as Nauru, Belarus, and Indonesia, which sit directly above China, have made it difficult for the country to ascend the rankings.
The US remains the regional leader despite Trump's strict anti-immigration stance. Dr Parag Khanna, managing partner of FutureMap, says: "I don't anticipate any difficulties for American passport holders, unless countries such as Venezuela and Egypt that have been placed on Trump's travel ban list decide to implement visas for Americans, which they have not done thus far.
"Countries with weak economies cannot afford to close out a nationality that provides large inflows of tourists, for example. Turkey learned this lesson in 2017 when it temporarily demanded that Americans apply for visas before travelling to Turkey."
10 most powerful passports
Japan and Singapore
Germany
Sweden, Finland, Italy, Spain, Denmark, France and South Korea
UK, US, Norway, Austria, Luxembourg, Netherlands and Portugal
Belgium, Switzerland, Ireland and Canada
Australia and Canada
New Zealand, Czech Republic and Malta
Iceland
Hungary, Slovenia and Malaysia
Slovakia, Latvia and Lithuania
Join our new commenting forum
Join thought-provoking conversations, follow other Independent readers and see their replies