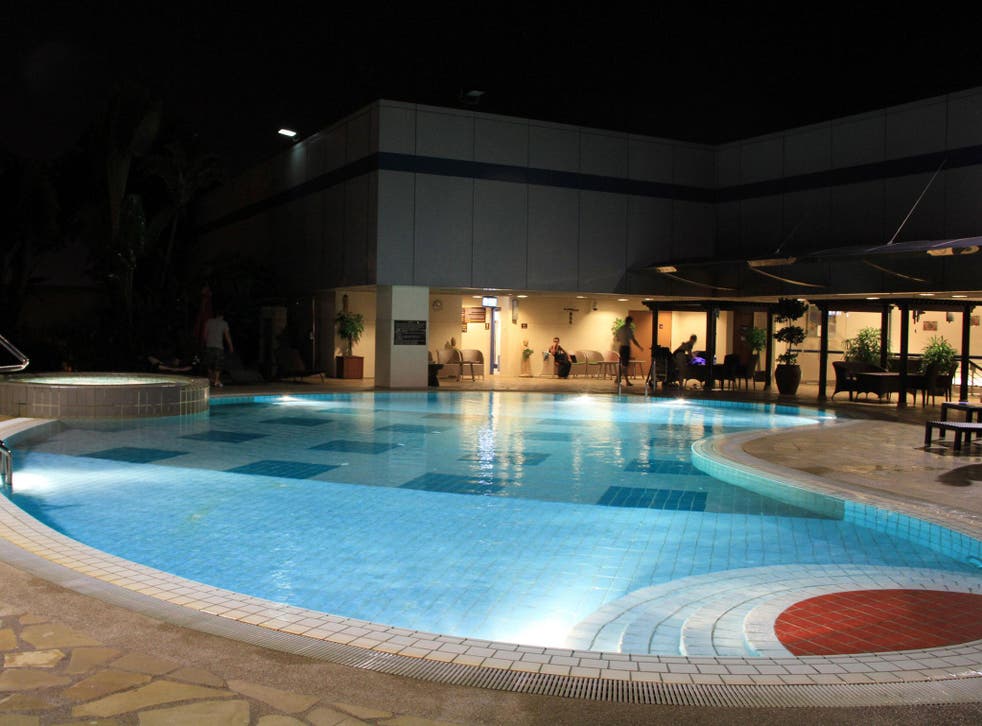 The world's best airports: From rooftop pools and hot tubs to microbreweries
Why aimlessly wander air-conditioned halls when you could be playing golf or going ice skating before your flight? 
Airports are increasingly becoming luxury destinations in themselves, complete with bespoke shopping and dining experiences for passengers to while away their time when waiting for a flight. But there are some airports across the globe that take the in-house experience to a new level.
Singapore Changi, Singapore
It's easy to see why Singapore's Changi airport is frequently voted the best in the world when you take into account its gardens, entertainment centre and hot tub. Yes, the hot. It's on the roof, next to the swimming pool, bar and showers. Access to the rooftop facilities is S$17 (£9.80), while the entertainment deck with its Xbox Kinect room and MTV booth and cinema is free. There are also a number of green spaces to wander through while waiting for your flight, from the cactus garden to the water lily garden, sunflower and orchid gardens, enchanted garden and butterfly garden.
Seoul Incheon, South Korea
Seoul Incheon airport offers more than the average trip around the shops – it has a casino and a golf course, the latter of which can be reached by free shuttle bus for passengers on stopovers. There's also a museum and a number of performances put on each day, from concerts to a royal procession re-enactment. But perhaps the best and most bizarre part of the airport is the Ice Forest, which has a skating rink open year round. It's an artificial ice rink made with plastic that means you won't get soaked through if you fall over, and it costs less than £3 to have a go.
Munich International, Germany
Munich airport offers a number of ways for passengers to relax while waiting for a flight, from business lounges to sleeping pods. But for those who unwind over a drink there's the airport beer garden, complete with microbrewery. For 15 years the Airbrau has been serving up beer brewed on site. Staff like to shake up the beers on offer but there will always be the following three available to try: Fliegerquell, a fine bitter lager, Kumulus, a wheat beer, and Jetstream, a pilsner. And at €2,70 (£2.40) a pint you could try all three without breaking the bank.
New York JFK, US
JFK International Airport in New York may be a nightmare getting through security, but once you're airside there is a family- (and pet-) friendly roof top terrace available for all passengers using terminal five, the hub of airline JetBlue. It has views of the Manhattan skyline, a 400 sq ft play area for children, seats for 50 people, grass to sit on, a wood deck and food carts, too. All in all, not a bad way to get some fresh air before a flight.
Amsterdam Schiphol, Netherlands
For many, Schiphol is a gateway to the culture, museums and galleries scattered across Amsterdam. But those flying out of, on transferring at, the airport can admire a bit of Dutch art without having to venture into the city, thanks to an outpost of the Rijksmuseum, open to passengers once they get airside. Found on the Holland boulevard between piers E and F, the free museum is currently being refurbished but will re-open to culture vultures in May 2017, exhibiting up to 10 Dutch masterpieces which change regularly for different exhibits, featuring the likes of Vincent van Gogh and Melchior d'Hondecoeter, among others.
Click here to view our latest travel offers with Independent Holidays
Join our new commenting forum
Join thought-provoking conversations, follow other Independent readers and see their replies