Ryanair rated joint-worst European airline, with United lowest worldwide
British Airways voted third-last for both European and worldwide operations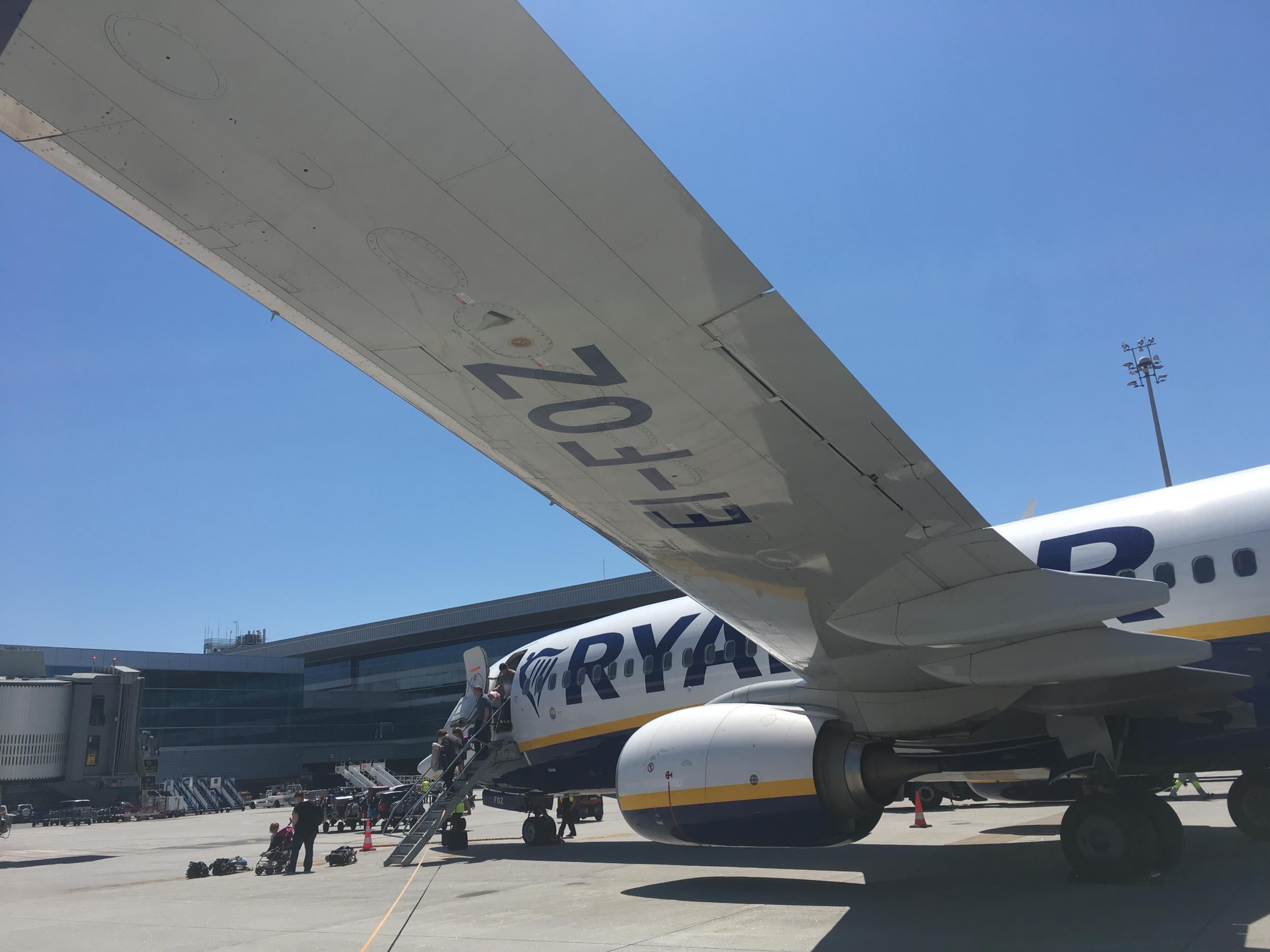 Europe's safest and most popular airline, Ryanair, has come joint last in a Which? survey of passenger satisfaction. Readers of the consumer magazine rated it lowest out of 20 airlines, alongside Vueling of Spain — a sister carrier of British Airways.
The Which? survey, involving 11,625 "member experiences", looked at a range of issues including food and drink, seat comfort and overall value for money. It also analysed Civil Aviation Authority punctuality data.
The rating for Ryanair was based on the assessments of 1,117 passengers, and was conducted in September and October 2017, when Ryanair was experiencing severe problems.
Due to a pilot-rostering foul-up, the airline cancelled hundreds of flights at very short notice, then thousands more through the winter. After failing to inform passengers properly about their rights, the Irish carrier later faced enforcement action from the Civil Aviation Authority.
But Ryanair continues to fly more people than any other European airline, and has the best accident-free record.
The airline called the report "unrepresentative and worthless". Its marketing director, Kenny Jacobs, said: "This 'Which?' Survey doesn't reflect real passenger choices. Real customers cannot get enough of Ryanair's low fares."
The short-haul table was topped by the tiny Channel Islands airline, Aurigny, based on the responses of 36 passengers.
The best of the bigger carriers were Jet2 and Norwegian. Oddly, both were given three stars (out of five) for seating comfort. Ryanair flies the same aircraft, the Boeing 737-800, with exactly the same seat configuration – yet it scored only one star.
Ryanair pilots due to strike December 20
BA itself was rated only slightly better that Ryanair and Vueling, and was placed 18th of the 20 short-haul airlines. It was also third from last in the long-haul table, ahead of the US carriers American and United.
Rory Boland, Which? travel editor, said: "BA's poor customer satisfaction shows it clearly needs to step up its game in a year that has been beset with problems.
"From the food and drink on offer, to the poor value for money of the journey itself, the airline has a lot of work to do to improve the experience."
A spokesperson for BA said: "British Airways is a premium airline committed to customer choice. We offer customers the biggest network from London's most central airports, a loyalty programme with huge benefits and the best punctuality record of the three big short-haul operators from the capital.
"We also give our growing numbers of customers a wide choice of fares and services.
"The quality and choice of food and drink are proving popular and sales have greatly exceeded our initial expectations."
Two other leading UK airlines, easyJet and Flybe, were rated 11th and 12th respectively; easyJet is second only to Ryanair for the excellence of its safety record.
The lowest-rated long-haul airline, United, was the only carrier in the survey to score no more than two stars out of five in any category. In April, United was heavily criticised for the forcible removal of a passenger, Dr David Dao, in an incident at Chicago airport.
The Which? result for United was based on the experiences of 38 passengers.
A spokesperson for the airline said: "We are committed to making sure that United is a warm, welcoming and friendly experience for all our customers. Every year we connect nearly 143 million customers to communities around the world.
"We have made important progress to move United decisively forward by investing in our products and people to ensure our customers are at the centre of everything we do."
The top-rated long-haul carrier was Singapore Airlines, ahead of Emirates, Qatar Airways and Cathay Pacific. In fifth place was the highest-scoring UK airline, Virgin Atlantic.
Join our commenting forum
Join thought-provoking conversations, follow other Independent readers and see their replies