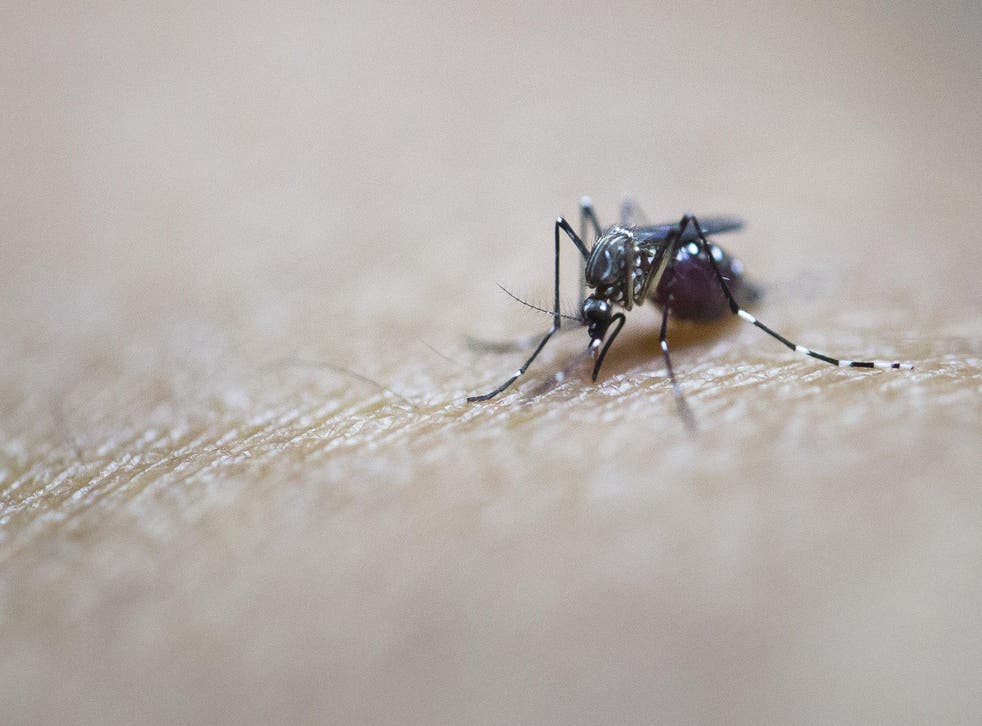 Zika virus and male infertility: Our updated Q&A on the risks
With new evidence of a possible link between Zika and sterility in men, Simon Calder explains the threat and travellers' options
Simon Calder
Travel Correspondent
Thursday 04 February 2016 09:05 Comments
Health authorities are struggling to control the Zika virus. Locally transmitted cases have been reported in Florida, and there is now concern about a possible link with male sterility. Simon Calder, The Independent's Travel Correspondent, answers readers' questions about the threat the infection poses to travellers
Is Zika like the Ebola outbreak?
No - except for the degree of panic it has created among some prospective travellers. There are very significant differences. Ebola fever is difficult to catch but often fatal; Zika virus is easy to catch but, for most people, harmless. Only about one in five people who are infected with Zika develop symptoms, which include a fever, a rash and aching joints.
But for a small proportion who contract the virus, there are serious effects. The World Health Organization (WHO) says: "Based on research to date, there is scientific consensus that Zika virus is a cause of microcephaly and Guillain-Barré syndrome."
Health officials believe that when the virus is caught by pregnant women, it may cause microcephaly: babies born with an unusually small head, a disability that causes life-long problems. That is why WHO deems Zika a "public health emergency of international concern," as it did with Ebola.
There are also links with Guillain-Barré syndrome (GBS), a disorder in which the body's immune system attacks part of the peripheral nervous system. "When severe, the person is almost totally paralyzed," says the US National Institute of Neurological Disorders. "In these cases the disorder is life threatening."
UPDATE: What about the male sterility aspect?
Some evidence has emerged of a possible risk to male fertility. A study by researchers at the University of Washington in Seattle, published in Nature, looked at the effects of Zika on fertility in mice. When infected with a strain of the virus, some mice developed shrunken testicles, low testosterone levels and low sperm counts. The researchers believe the damage may be irreversible. They point out "The extent to which these observations in mice translate to humans remains unclear." But right now the risk for men cannot be ruled out. The researchers say that "genito-urinary signs and symptoms" in people infected with Zika have been reported, including blood in the semen and pain when urinating.
Where are travellers at risk?
Zika is spread primarily by the Aedes aegypti mosquito, which is present in hot, humid locations. (It may also be spread by the Aedes albopictus mosquito, which has a wider range of habitats.) The virus has appeared in Africa, South East Asia and the Pacific, but the highest number of cases have appeared in recent months in Latin America and the Caribbean.
At the end of July 2016 the first cases were reported in Florida, in a small district in the Miami area. On 19 August, the authorities reported an outbreak in Miami Beach.
What precautions can travellers take?
There is no vaccination against Zika. The mosquito responsible bites during the day, and indoors. To avoid mosquito bites, wear long sleeves and long trousers tucked into socks, and use Deet-based insect repellant on exposed skin. At night, use insect screens and air conditioning if your bedroom has them. If you are backpacking then consider taking a mosquito net.
Can it be transmitted directly between people?
The World Health Organization (WHO) is concerned the infection may have been sexually transmitted in the US. Officials in Dallas believe a woman contracted Zika through sex with her husband, who had previously been infected abroad. Public Health England says: "If a female partner is at risk of getting pregnant, or is already pregnant, condom use is advised for a male traveller for 28 days after his return from an active Zika transmission area." If symptoms suggest he has may have contracted Zika virus, the recommended duration is six months.
What are the options for people booked to fly to destinations afflicted with the disease?
The Zika virus presents an unprecedented situation for the travel industry: a rapidly spreading disease that is mildly inconvenient for the average holidaymaker, but extremely serious for pregnant women. So airlines and holiday firms have been devising policies as they go along, focusing on people booked to travel imminently. Where changes are allowed by travel firms, they apply equally to the pregnant woman's travelling companions.
What are package-holiday firms saying?
Thomson, which also includes First Choice, is the UK's biggest holiday company. It says pregnant customers due to travel to Florida, Mexico, Barbados, the Dominican Republic, Cape Verde and a number of other affected locations can change destination without incurring an amendment fee. If the new holiday is cheaper the difference will be refunded; if it's more expensive, you pay the extra. But anyone booked to travel by the end of October must take the alternative holiday by then.
Thomas Cook, the other big tour operator, says: "All those due to travel who are planning on getting pregnant and are concerned about a future holiday booking should call us so that we can support them appropriately."
Can you claim from travel insurance?
The Association of British Insurers says if a doctor tells someone not to travel to a particular destination, then "most travel insurance policies will cover cancellation costs that cannot be reclaimed elsewhere." Of course, this is provided that the trip and insurance were bought before the advice changed.
Will it spread elsewhere?
The mosquito is a weak flyer and cannot cover more than about a quarter-mile. But infected people who go to another country where the Aedes aegypti mosquito exists could inadvertently spread the virus. In addition, the mosquito could be transported by air or sea. Health officials fear it could spread to every other country in the Americas where the mosquito exists - which is all of them except continental Chile and Canada.
While the Aedes aegypti mosquito does not survive in cooler climates, the World Health Organization warns that a close relative, the Aedes albopictus mosquito, can also transmit the virus.
In May, WHO said there is high likelihood of local Zika virus transmission (ie by being bitten by a mosquito that has previously bitten a carrier of Zika) on the island of Madeira and the north-eastern coast of the Black Sea, where the Aedes mosquito is found. It also warned that there is a moderate risk in 18 countries in the region of local transmission of Zika, because the Aedes albopictus mosquito is present. In order of likelihood (highest to lowest), the nations of concern are France, Italy, Malta, Croatia, Israel, Spain, Monaco, San Marino, Turkey, Greece, Switzerland, Bulgaria, Romania, Slovenia, Georgia, Albania, Bosnia-Herzegovina and Montenegro.
Should I cancel my trip to the Med?
No. At present there are no locally transmitted cases of Zika, and there may never be. WHO says: "These countries and areas should prepare well in order to protect their populations from the spread of Zika virus disease and its potential neurological complications, including microcephaly and Guillain-Barré syndrome."
But at this stage, it would be premature to panic about travel to these destinations in and around the Mediterranean - and holiday companies and airlines are unlikely to be sympathetic to anyone who wants to cancel a trip.
This article was first published on 2 April 2016 and updated on 4 November 2016 to include an update about the potential effect of the virus on male fertility
Click here to view our latest travel offers with Independent Holidays
Register for free to continue reading
Registration is a free and easy way to support our truly independent journalism
By registering, you will also enjoy limited access to Premium articles, exclusive newsletters, commenting, and virtual events with our leading journalists
Already have an account? sign in
Join our new commenting forum
Join thought-provoking conversations, follow other Independent readers and see their replies