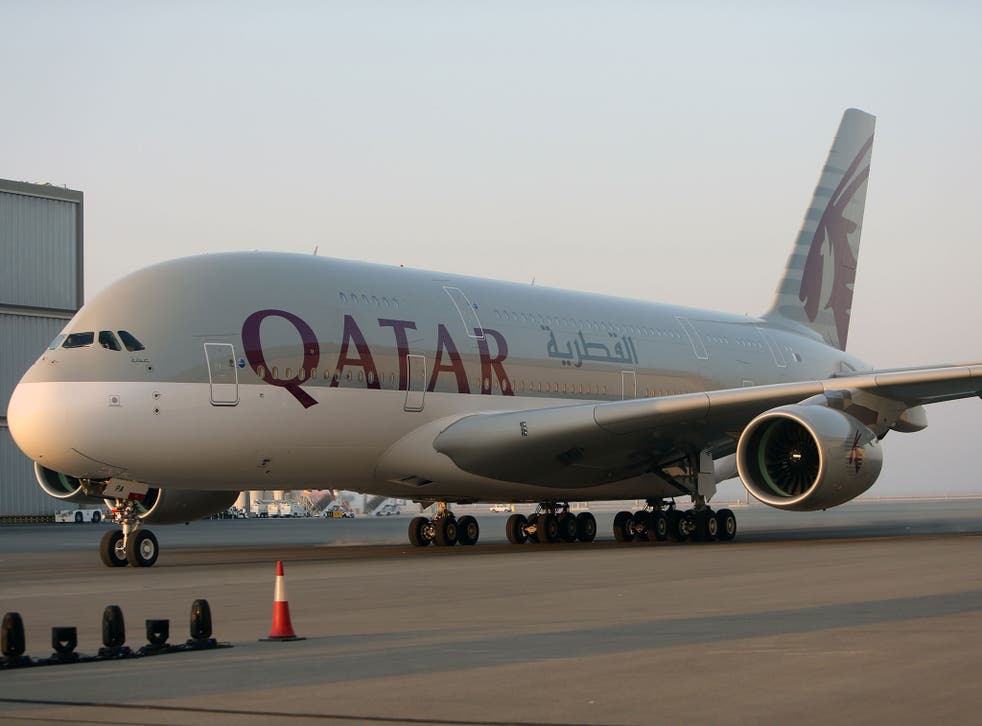 Qatar Airways 'to launch world's longest flight'
The proposed direct flight from Doha to Auckland would take an estimated 18 hours and 34 minutes to complete
Qatar Airways has announced that it could launch the world's longest direct flight.
The airline's chief executive officer, Akbar Al Baker, told Bloomberg Business that the proposed Doha to Auckland route would span a distance of 9,034 miles – or 14,539km – and take an estimated 18 hours and 34 minutes to complete.
The record for the current longest direct passenger flight belongs to Qantas, from Dallas to Sydney, which covers 8,578 miles – or 13,805km – and is 16 hours and 55 minutes long, according to the Gulf Business news site.
The 10 least safe airlines

Show all 10
The Emirates' Dubai to Panama City flight, lasting 17 hours and 41 minutes, will steal this record when it launches on 31 March – before being replaced with the new Qatar Airways' route, if it gets the green light.
The Doha to Auckland route is part of the airline's expansion plans.
Mr Al Baker also announced that journeys between Qatar's capital Doha and Santiago, in Chile, are being considered.
This route would encompass a distance of 8,950 miles – or 14,404km – with an estimated flight time of 18 hours and 25 minutes.
State-owned Qatar Airways first launched in 1994 and now serves more than 150 destinations in Europe, the Middle East, Africa, Asia, North and South America.
It has more than 340 aircraft on order, including Boeing 777 and 787 and Airbus A380 and A350.
Join our new commenting forum
Join thought-provoking conversations, follow other Independent readers and see their replies