Queen Mary 2 cruise liner abandons search for British woman thought lost overboard in Atlantic
'It is with sadness we can confirm that after a comprehensive search ... Queen Mary 2 has halted the search for a missing guest'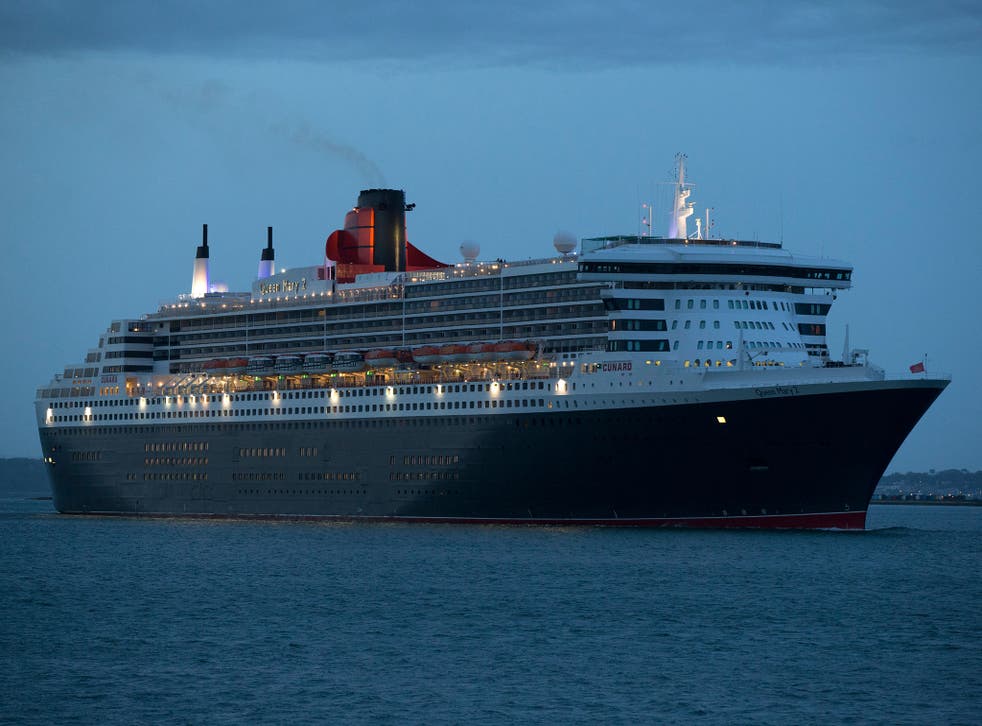 A search for a British woman thought to have fallen overboard in the Atlantic Ocean during a cruise on the Queen Mary 2 liner has been called off.
The 74-year-old was on a tour of the Caribbean which left New York on Thursday.
The alarm was raised when the ship was around 100 nautical miles south east of Atlantic City in New Jersey, and the US Coast Guard scrambled a plane and helicopter to help search for her.
The Cunard-run liner also turned back to assist in the hunt, but it was called off as darkness fell on Friday evening.
A company spokesman said: "It is with sadness we can confirm that after a comprehensive search, working with all relevant authorities, Queen Mary 2 has halted the search for a missing guest, presumed overboard.
"The ship left New York on December 22, on a 12-night Caribbean itinerary. Cunard's care team is offering every support to the family.
"The ship is now back on course to reach St Maarten on December 26 as scheduled."
The Coast Guard had launched a C-130 fixed wing plane and an HH-60 Jayhawk helicopter to scour the sea, searching an area of almost 400sq nautical miles, but they have now returned to land.
Petty Officer David Micallef told the Press Association the woman was reported missing between 1am and 3am US time on Friday.
He said: "The search has been suspended pending any new information."
The Queen Mary 2, based in the port of Southampton, was built in 2003 at a cost of £700 million and launched the following year.
The luxury ship was renovated earlier this year and boasts suites, state rooms and the "largest library at sea", with 8,000 books, according to the Cunard website.
Press Association
Register for free to continue reading
Registration is a free and easy way to support our truly independent journalism
By registering, you will also enjoy limited access to Premium articles, exclusive newsletters, commenting, and virtual events with our leading journalists
Already have an account? sign in
Register for free to continue reading
Registration is a free and easy way to support our truly independent journalism
By registering, you will also enjoy limited access to Premium articles, exclusive newsletters, commenting, and virtual events with our leading journalists
Already have an account? sign in
Join our new commenting forum
Join thought-provoking conversations, follow other Independent readers and see their replies