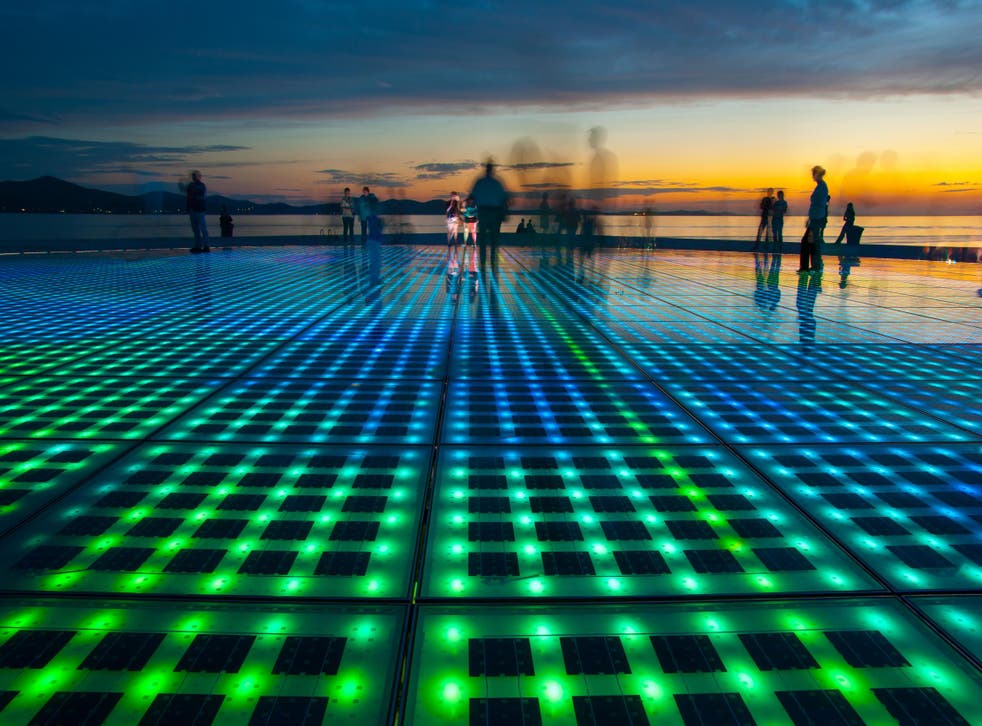 Where best to explore Croatia's history and culture
Head to this Adriatic delight and uncover centuries-old architecture and Unesco sites
Wednesday 16 May 2018 17:33
From the Romans to the Byzantines, the Venetians to the Austro-Hungarians, through the centuries, all have all left their mark on Croatian art and architecture. You could include one or more of the following mainland port cities in your sailing itinerary, or arrange a Sail&Stay holiday, combining a week of sailing with a week of cultural sightseeing.
Dubrovnik
Known as the independent Republic of Ragusa until 1808, Dubrovnik's wealth was based in seafaring. Refined and sophisticated, the city was contained within sturdy medieval fortifications, which protected its noble Baroque palazzi, churches and monasteries. Today the old town and walls are Unesco-listed. Each summer it stages the Dubrovnik Summer Festival, with world-class classical music and theatre performances. On a contemporary note, check out War Photo Ltd and several small galleries selling works by local artists.
Split
Founded by Roman Emperor Diocletian, as his retirement home, Split's historic centre lies within the ancient walls of Diocletian's Palace, today Unesco-listed. Diocletian's octagonal mausoleum is now the cathedral — the elegant bell-tower was added later, as were the Venetian-era buildings that line the stone-paved alleys and squares of the old town. Here you'll find several little boutiques selling clothing by a number of up-and-coming young Croatian designers.
Šibenik
The Slavs founded Šibenik in 1066. Built into a hillside overlooking a sheltered sea channel, pride of place is taken by the Unesco-listed white marble Gothic-Renaissance cathedral. Above town, the recently-renovated St Michael's Fortress makes a stunning venue for open-air concerts. Bryan Ferry will sing here this summer.
Zadar
Founded by the Romans as Iadera, Zadar's old town sits compact on a fortified peninsula. Within its walls, you'll find half-a-dozen remarkable Romanesque churches, and on the waterfront, two contemporary installations, the Sea Organ and the Greeting To The Sun. Also visit the Gold and Silver of Zadar, in the Benedictine convent, and attend a glass-blowing demonstration at the Museum of Ancient Glass.
Pula
This Istrian port city was founded by Romans as Pola. Its centrepiece is the Arena, a monumental Roman amphitheatre, which now hosts open-air concerts — Kraftwerk will play there this summer. Pula's ship-building industry is celebrated at sunset, when the Lighting Giants installation sees eight huge cranes in the Uljanik shipyard bathed in coloured light.
See sailing's Formula 1
Each year, Croatia hosts dozens of regattas, but 2018 will be special, with the staging of the TP 52 Super Series. TP 52s are the fastest monohull boats in the world, making it the "Formula 1 of sailing".
Two TP 52 Super Series events are planned: 23-27 May, at D-Marin Mandalina marina in Šibenik; and 20-24 June, at D-Marin Dalmacija marina in Sukošan near Zadar.
Some 500 participants from more than 20 countries will take part — visit 52superseries.com for details.
Other regattas include: the Rota Palagruža, 19-24 June, which sees traditional Croatian boats sail from Komiža on Vis to the islet of Palagruža and back; the South Dalmatian Regatta, 3-5 August, from Dubrovnik to the island of Mljet and back; and the Mrduja Regatta, 29 September, from Split to Mrduja (a rock between Brač and Šolta) and back.
For more information go to croatia.hr
* This content was commissioned and approved by the Croatian National Tourist Board
Register for free to continue reading
Registration is a free and easy way to support our truly independent journalism
By registering, you will also enjoy limited access to Premium articles, exclusive newsletters, commenting, and virtual events with our leading journalists
Already have an account? sign in
Register for free to continue reading
Registration is a free and easy way to support our truly independent journalism
By registering, you will also enjoy limited access to Premium articles, exclusive newsletters, commenting, and virtual events with our leading journalists
Already have an account? sign in