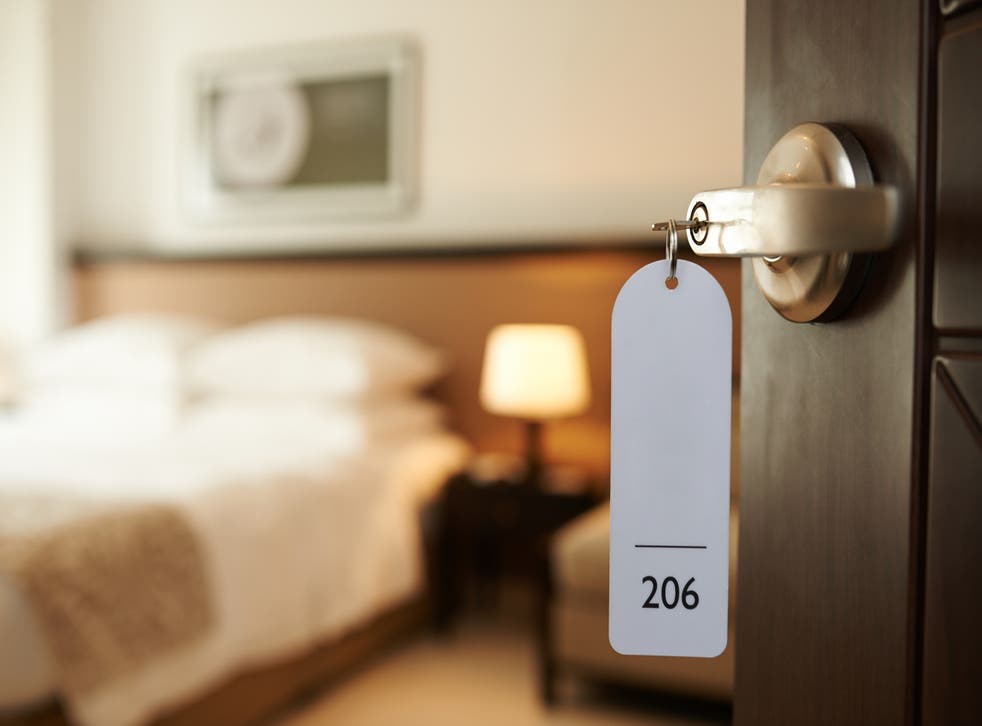 The secrets of working in a five star hotel revealed
X-rated incidents are not rare
Luxurious suites, room service and king-size beds are all parts of daily life for the rich and famous, travelling the world and staying in five-star hotels as they go.
But for the rest of us, what really goes on in the most luxurious hotels on the world remains a mystery.
However, some of those secrets have now been revealed thanks to a former five-star hotel worker who's confessed some of the more embarrassing and bizarre encounters he had.
The man worked as a room-service attendant for six years so knows better than anyone just what goes on behind closed doors - if you've ever wondered whether hotel staff judge you for taking the toiletries, these stories will make you fear no longer.
Most memorably, the hotel insider recalls an unfortunate encounter he had when delivering champagne to a suite.
With his knocks going unanswered, the staff-member went into the room as he'd been instructed to do. He saw a video camera pointed at the bed so initially thought there was an interview taking place, as was not unusual.
An interview, however, it was not.
The man soon realised he'd walked in on a threesome being made into an amateur porno so left the room pretty sharpish: "I left the whole room service trolley in the room as I exited pretty quickly," he told news.com.au, even though hotel practice was to serve the champagne and leave with the trolley.
And X-rated incidents were not rare.
On one occasion, the staff-member had to tell a couple to stop having sex in the pool particularly because one of the walls was glass and other guests could see and were complaining. Amazingly, the couple in question weren't even remotely embarrassed.
The man also remembers finding a vibrator with a red patent leather studded mask, which provided quite the source of fascination for housekeeping staff.
Where the world's top hoteliers go on holiday

Show all 6
If you'd been hoping hotel staff would keep their discoveries to themselves, prepare to be disappointed - the man disclosed that the staff frequently got together to laugh about the embarrassing incidents they'd encountered.
These weren't always sex-related though - on one occasion, a male guest locked himself out of his room naked and had to go down to reception with nothing more than the room key to cover his modesty.
What's more, it's apparently all too common for guests to be charged for staining bedsheets with fake tan. Similarly, the late opera legend Luciano Pavarotti found himself with a hefty bill after ruining the headboard of the suite with the charcoal he put in his hair to darken it.
Celebrity guests are often expected to be demanding, but it's their fake names that provide endless sources of amusement for the hotel staff: "The best names included Ms Belle Star for Cher, Jane and Judy Jetson for Delta Goodrem and her mother [and] Green Day checked in as the dead presidents of the USA, such as Abraham Lincoln," the former staffer revealed.
So next time you hear of George Washington checking in, you'll know who it is really.
Register for free to continue reading
Registration is a free and easy way to support our truly independent journalism
By registering, you will also enjoy limited access to Premium articles, exclusive newsletters, commenting, and virtual events with our leading journalists
Already have an account? sign in
Register for free to continue reading
Registration is a free and easy way to support our truly independent journalism
By registering, you will also enjoy limited access to Premium articles, exclusive newsletters, commenting, and virtual events with our leading journalists
Already have an account? sign in
Join our new commenting forum
Join thought-provoking conversations, follow other Independent readers and see their replies