Inside Travel: Greece 2015 Q&A - should we cancel our Greek holiday? Are our flights safe? And what will we be spending there?
The election in Greece has triggered more political and economic instability in the euro zone, and great uncertainty about the year ahead. Around two million British holidaymakers visit the country annually. Should they reconsider? Simon Calder answers travellers' concerns.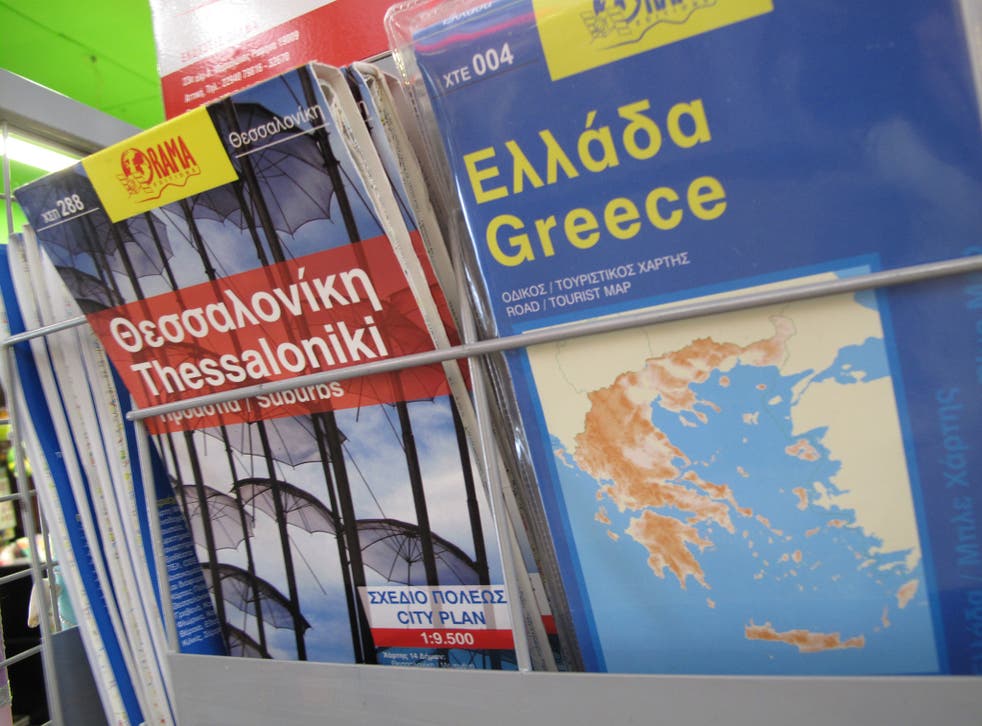 Q: We have a city break in Athens booked for Valentine's weekend. Can we/should we cancel?
A: While the next few weeks and months are likely to be tumultuous for the Greek people, the vast majority of tourists will be unaffected - just as they have since the crisis began.
So I see no reason why you should cancel. Neither does the Foreign Office. Tellingly, consular staff have not changed the advice that prevailed last year, presumably because they believe the risks are unchanged. You can read the advice here: bit.ly/GreeceFCO.
But to save you the trouble, it points out "There are regular strikes … sometimes called at short notice [that] can cause disruption to public transport in and out of Greece (including air travel and ports). Demonstrations take place regularly in central Athens, and have also taken place in other towns and cities." It adds "There is a general threat from terrorism and acts of political violence." (For comparison, that warning is milder than the prevailing advice for travellers to France and Turkey.)
If you decide to cancel you will lose some or all of the money you have paid - and you will deny yourselves a weekend that is likely to be full of interest, fun and romance. February is an excellent time to visit the capital, to enjoy the monuments, museums and restaurants without the heat and crowds of summer.
Q: I was planning to go to Greece for Orthodox Easter, but I haven't booked anything yet. Should I go ahead?
A: Yes. Easter is always a fascinating time to be in Greece. It is the most sacred event in the Orthodox calendar, and is filled with tradition from Holy Thursday to Easter Monday.
The holy festival takes place one week after the Western Easter this year, meaning there will be less pressure on flights. The one precautionary step you might want to consider is booking a package - i.e. flights and accommodation at the same - rather than organising everything separately. Then, in the most unlikely event that there is disruption affecting your flight or hotel, the travel company has to look after you. And if you don't have annual travel insurance, take out a policy when you book. Again, just in case.
Q: I'm going to Spetses as usual this summer. Can you tell me the currency I will be spending?
A: The euro, probably. But even if it isn't, don't panic. While there is a theoretical possibility that Greece may crash out of the euro, and reinstate the drachma, the effect on holidaymakers will be marginal. Hotels will no doubt continue to quote rates, and accept payment, in euros for the benefit of visitors from the single currency area - particularly Germany and Italy. It's possible that prices may change by a few per cent, but there should be no dramatic changes to fret about.
Q: Should I buy euros now or wait?
A: This is the travel desk, not the foreign exchange department, and so your guess is as good as ours. But if you want to lock into the best £:€ rate for years, it could make sense to buy some now. There has been speculation that the euro has much further to sink, particularly if Greece were to leave the single-currency area. But a different theory holds that a "Gr-exit" would actually strengthen the euro against other currency. If you want to "hedge" - i.e. lock into the current rate - and have cash to spare, then by all means do so. But don't blame us if it turns out you would have done even better next month
Q: We booked our honeymoon, island-hopping around the Aegean, for August. We have already paid for flights and for most of the accommodation. Is our money safe?
A: Almost certainly. No airline serving Greece from the UK is in financial trouble, and there is no reason to suppose that holiday flights will be disrupted. The political earthquake that is rumbling from the Aegean across Europe will have no effect on the allure of the ancient sites in Crete, the dramatic landscapes of Santorini or the beaches of Mykonos. The hotels you have booked will still be welcoming guests.
It's perhaps too late to say, but paying with a credit card confers an additional layer of security. Having said that, the last time I booked a property in Greece, at the height of the last crisis, the landlord insisted on a deposit paid in cash, sent by post (and yes, it all worked out fine).
Q: What effect will there be on local transport, particularly ferries and trains?
A: There is no reason to imagine that ferries will be disrupted. Using the network of passenger boats to hop around the islands remains one of the great joys of Mediterranean travel. Trains are less predictable; as an inefficient state-owned operation, Greek State Railways has borne a large number of cuts that have greatly curtailed services. But wherever you are planning to go on the mainland, there is probably a bus to take you there.
Q: We are booked to go to Naxos for three weeks in June, and I'm wondering if it will be safe to continue with our holiday plans. Would you go?
A: Like a shot. It is likely to be an excellent summer to holiday in Greece, because some of the expected visitors may mistakenly stay away - potentially lowering holiday prices and increasing availability for the rest of us. June is particularly smart (as are May and September) because the temperature will be perfect and the islands uncrowded.
Three weeks in Naxos sounds just about perfect: the bars and restaurants will open as usual, Mount Zeus (legendary birthplace of the God) will remain a worthwhile hike, and the breezes will continue to cool bathers and enthuse windsurfers. Indeed, if there is one certainty about Greece in 2015, it is this: that millions of travellers will enjoy superb holidays there. Life goes on.
Register for free to continue reading
Registration is a free and easy way to support our truly independent journalism
By registering, you will also enjoy limited access to Premium articles, exclusive newsletters, commenting, and virtual events with our leading journalists
Already have an account? sign in
Register for free to continue reading
Registration is a free and easy way to support our truly independent journalism
By registering, you will also enjoy limited access to Premium articles, exclusive newsletters, commenting, and virtual events with our leading journalists
Already have an account? sign in
Join our new commenting forum
Join thought-provoking conversations, follow other Independent readers and see their replies