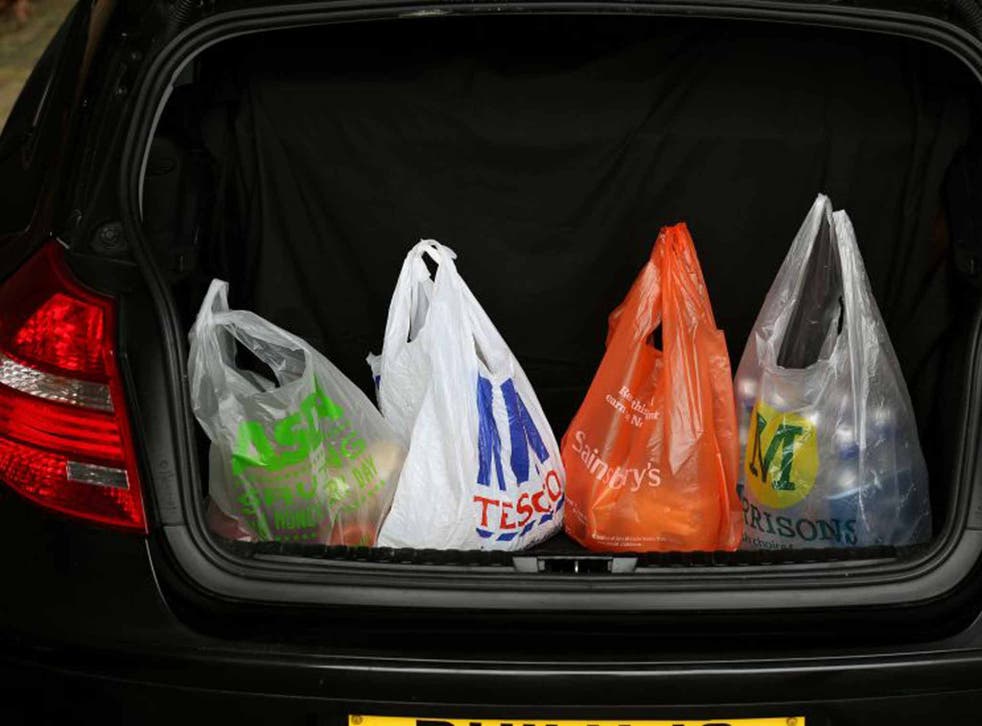 High-street skiwear is a bargain for beginners
You can buy a man's jacket and trousers from Lidl for just £18
For anyone hoping to find a new ski outfit at a bargain price, I have good news and bad. The bad news – for women – is that the offer of a ski jacket and trousers, marked down to £20 for both items, ended a couple of weeks ago. The good news is that between now and Christmas several high-street stores will be selling skiwear that is only slightly more expensive than that.
These are not sportswear retailers, and their stock includes none of the familiar skiwear labels such as Salomon and The North Face. The shops are Lidl and Aldi, Topshop, and H&M (but not Primark, this year); and they sell own-brand skiwear.
Topshop and H&M are at the higher end of this market: the former offers ski jackets and trousers at £90 and £70 respectively, the latter at £60 and £40. Sold in fashion stores, the outfits have a stylish flavour, and – like the rest of the stock – are available only for a brief "season" (though the £20 bargain outfit mentioned above, available last month on Topshop's website, was from its 2013 range).
10 best ski goggles

Show all 10
The Lidl and Aldi ranges are more "technical" in style, much broader (Lidl offers 18 different garments plus goggles, helmet and sunglasses), and much cheaper. You can buy a man's jacket and trousers from Lidl for just £18. Aldi charges more – a jacket and trousers costs from £37 – but its range is even more substantial: it contains 34 items of clothing for skiers of all ages, among them merino wool base-layers, Nordic-style knitwear, and a top-end range called "Pro" – all of which are new for this season, the 10th in which Aldi has offered skiwear. And boarders aren't left out: for the first time the company is offering a small selection of snowboarding gear for children, in January.
By that time the Lidl and Aldi ski clothing will be gone. Products fight for space in supermarkets, and Aldi's 2014 ski range – available from 4 December – isn't expected to be on the shelves for more than a few days in 2015. And Lidl reckons its stock will be exhausted just two weeks after the launch, which takes place on Thursday. Bargain hunters must move fast.
Given that it is a struggle to find a jacket-and-trousers combo for less than £400 in the specialist ski shops, you may well be wondering what bearing the phrase "You get what you pay for" has on all this. I did try out an Aldi outfit in Austria's Ski Amadé area last December; but of course when you want a blizzard, the sun comes out. It wasn't much of a test, but I was happy with the fit and finish of what were entry-level garments. The impressive new "Pro" range – which, like all Aldi ski products, wears the curious brand-name of "Crane" – is in a different league, and surely worth a bet. What have you got to lose? Only £65 for a jacket and trousers.
Click here to view the latest travel offers, with Independent Holidays.
Register for free to continue reading
Registration is a free and easy way to support our truly independent journalism
By registering, you will also enjoy limited access to Premium articles, exclusive newsletters, commenting, and virtual events with our leading journalists
Already have an account? sign in
Register for free to continue reading
Registration is a free and easy way to support our truly independent journalism
By registering, you will also enjoy limited access to Premium articles, exclusive newsletters, commenting, and virtual events with our leading journalists
Already have an account? sign in
Join our new commenting forum
Join thought-provoking conversations, follow other Independent readers and see their replies