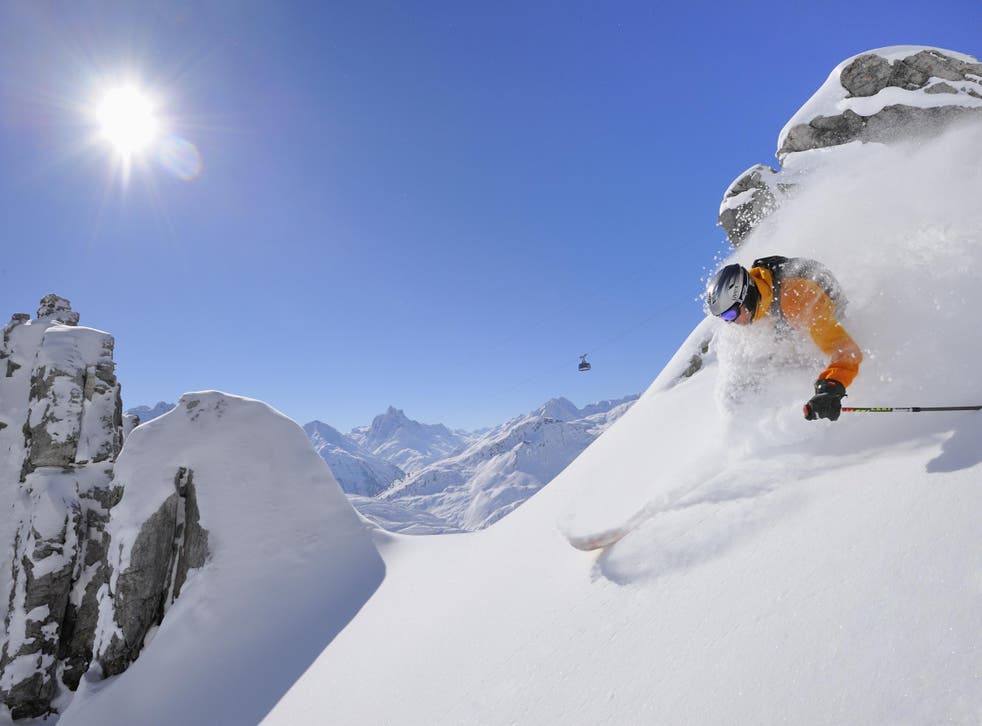 Ski season has best start in years as snow falls across the Alps
European resorts have finally broken their dry streak, receiving dumps of fresh powder
For the first time in several years, the European ski season has started with a bang. Unlike 2014-15, when lack of early-season snow meant many resorts delayed opening, or 2015-16 when resorts were so desperate to keep skiers happy they airlifted snow up the mountains by helicopter, 2017-18 looks good thus far.
Last week, fresh powder was found across central European resorts, with around 2 metres of snow at altitude for many of the leading resorts such as Tignes in France, Sölden in Austria and the Aosta Valley in Italy. And plenty more of the white stuff is forecast this week according to the Ski Club of Great Britain.
Austria's Arlberg region in particular is predicted to receive an impressive dump over the next nine days: Lech is forecast 75cm; Warth-Schröcken is forecast 71cm; and St Anton is forecast 67cm. Here's where to head for a guaranteed white Christmas.
France
France isn't forecast as much snow as the Alberg resorts but impressive coverage last week means many resorts already have a strong snowbase. Val Thorens in the Three Valleys has 270cm on higher altitude slopes and 200cm on lower slopes, plus it's due another 13cm in the next nine days. La Rosière, connected to the neighbouring resort of La Thuile in Italy, is forecast a further 18cm to add to its 200cm on upper slopes and 120cm on lower slopes. Flaine is also in good shape, with 230cm at altitude and 110cm lower down, and a further 20cm expected.
Austria
As previously mentioned, the Arlberg is raking in fresh powder this week. Other Austrian resorts that have a treat in store are Hintertux, where half a metre is due in the next nine days to add to 170cm at altitude, Solden, which is due 54cm on top of 174cm on upper slopes, and Obergurgl, boasting 198cm of snow on top runs with 35cm of powder on the way.
Switzerland
Klosters, long popular with Europe's royals, is due a regal dusting of 35cm over the next nine days to complement its existing 122cm up top and 40cm down below. Murren, which links to Grindelwald, is expected to receive 24cm on top of its 245cm at altitude and 77cm on lower slopes. Gstaad is in looking good too, with 270cm on higher runs and 60cm lower down; an extra 20cm is forecast.
Italy
Italian resorts are also forecast their fair share of powder over the next nine days. Cervinia, which links to the neighbouring resort of Zermatt in Switzerland, is expected to add 20cm to 100cm at altitude and 50cm on lower runs. Courmayeur in the Aosta Valley already has 70cm lower down and 110cm on upper pistes – and another 15cm are also due. La Thuile is forecast 15cm too, adding to 110cm on lower and 195cm on upper slopes.
Join our new commenting forum
Join thought-provoking conversations, follow other Independent readers and see their replies