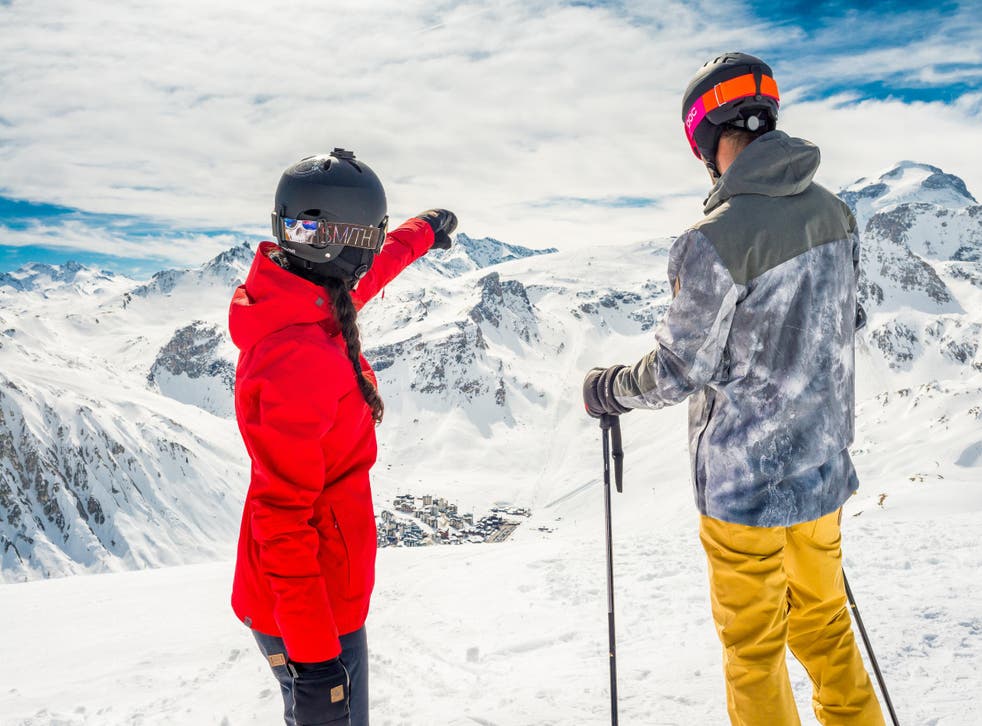 The craziest places you can ski all year round
From sand dunes to glaciers
Struggling to cope with soaring temperatures and no snow in sight for the next few months? Don't despair – we've found the best places to carve up the slopes all year long, so dust off that winter gear and get ready for an alternative adrenaline fix this summer.
Copenhill, Denmark
Copenhagen isn't known for its mountains, but that doesn't mean you can't ski there – since June it's been possible to ski across the roof of the country's largest incinerator, aka Copenhagen's Amager Bakke energy project. There's even a handful of fir trees and three magic carpet rides, and from the top of the slope, it's possible to spot Sweden just across the water. The entire project was masterminded by Danish architecture firm BIG, which has already picked up several awards for the groundbreaking design, incorporating an après-ski bar and equipment hire shop. Who needs mountains?
Ski Dubai, Dubai​
An artificial ski slope in Dubai was always going to come with some sort of gimmick, and in this case, it's a flock of king penguins who skiers can meet slope-side. The piste itself covers 22,500 square metres and incorporates five runs for all skill levels, and there's also a 4,500 square metre snow park, bobsled and toboggan course. The in-house ski school offers everything from hour-long lessons to five-day ski camps, and there are alpine-themed bars and restaurants for that all-important hot chocolate.
Alpincenter, Germany
Home to the world's longest indoor ski slope, the Alpincenter in Bottrop has a dedicated beginners' area and a 640m-long main slope, as well as a huge half-pipe, built to International Ski Federation standards. Steeper sections on the main slope (which has a maximum gradient of 24 per cent) make the Alpincenter ideal for advanced skiers and snowboarders in need of a pre-winter slope session, and there's a 1,000m all-weather toboggan run for adrenaline junkies craving a different kind of thrill. We also love the slope's beer garden – head here for an après-ski stein of beer and breathtaking views over Germany's Ruhr valley.
Europe's best ski chalets

Show all 10
Meydan One, Dubai
Given that Dubai is all about one-upmanship, it was never going to be long until the destination unveiled an artificial ski slope that trumped Ski Dubai's 400m artificial piste. When it opens in early 2020, Meydan One's slope will have a length of 1km and those who tackle it will descend 180m over the course of the run. Other amenities include a 4km canal, the world's largest dancing fountains, a 300m-long beach and a shopping centre with a retractable roof.
Swakopmund, Namibia
Yes, this is a sand dune in Namibia. And no, you won't find any snow here. Ever. But bear with us – after all, this is precisely where German-born ski pro Henrik May broke the record for the highest speed skied on sand, although these dunes were first skied back in the 1920s. Today, May, who's clocked up more than 5,000 descents of the region's sand dunes, is the founder of Ski Namibia, a ski and snowboard hire firm based close to the famous dunes. He offers regular skiing tours of the best ones (for conservation reasons, skiers need a special permit) and has skied down them with the world's best downhill, telemark and cross-country skiers.
Monte Kaolino, Germany
Monte Kaolino combines the best of both worlds – the feel of a sand dune (although it's actually a by-product of kaolinite production, which is mined nearby) with a mountain-like layout, complete with different pistes and an obstacle-filled terrain park. There's even a small funicular railway, and skiers and sandboarders regularly clock 60mph. The Sandboarding World Championships are held here every year and a rental centre at the bottom of the slope hires out a wide range of equipment.
Tignes, France
Tignes isn't just one of the world's most popular winter resorts. Thanks to its altitude – its highest point comes in at a breathtaking (literally) 3,656m above sea level – it's also one of Europe's best options for summer skiing. This takes place on the Grande Motte glacier and there are 20km of runs to enjoy. Most skiers hit the slopes in the morning – after midday, the snow can quickly turn slushy. The mayor of this high altitude resort also recently announced plans to build an artificial, indoor ski slope, explaining that climate change had seen the Grande Motte glacier decrease in size by 30 per cent over the past few years.
Ski Egypt, Egypt
Africa's first indoor ski centre opened in 2017 and was built by the company that brought us Ski Dubai, which explains the presence of a flock of penguins. In addition to the four pistes, this Cairo ski slope has a toboggan run, zorbing course and snow cavern, along with a miniature Polar Express train, which pootles (very slowly) around a fir tree-filled section. It's also – if the developers are to be believed – one of the most hi-tech ski centres, thanks to various systems designed to reduce both water consumption and energy usage (rare commodities for a city in the middle of the desert).
Join our new commenting forum
Join thought-provoking conversations, follow other Independent readers and see their replies