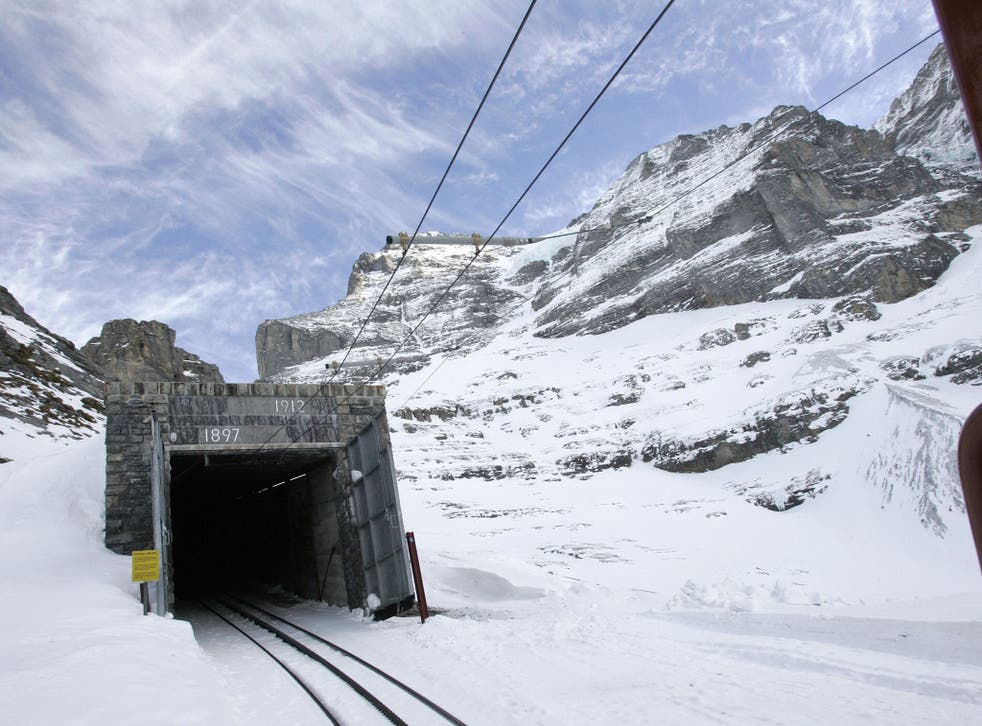 Snow Report: Avoid the airport crowds in this bumper season
It's too early to say for sure, but the current ski season, now halfway through, is looking as if it will be the one that sees a return to growth in skier numbers after four seasons of decline. Specialist travel agency Ski Solutions (020-7471 7749; skisolutions.com) is among those reporting record-breaking January sales, with bookings up 23 per cent.
The downside in the increase in ski holiday popularity can be airport overcrowding at the major hubs in the Alps, not because of any inefficiency but simply due to weight of numbers.
So what are the alternatives? There are four fairly obvious ones. First, don't travel on a Saturday. Second, access the Alps via a less popular airport than Geneva. Third, take the train or drive. And fourth: go somewhere else instead of the Alps.
With the mainstream travel industry fixated on a Saturday changeover, travelling on another day can be more difficult than it ought to be. However, some chalet operators such as Le Ski (01484 548996; leski.com) and Alpine Elements (020-3355 9545; alpineelements.co.uk) do offer a Sunday changeover. Short-break specialists such as Ski Weekends (023-8020 6971; skiweekends.com) concentrate on getting you to the slopes before Saturday and returning you afterwards. Another company, Flexiski (0370 8011179; flexiski.com), designs packages to suit. Just say "Not Saturday, please," when you make your enquiry and travel agencies such as sno (020-8133 8899; sno.co.uk) will also be happy to help.
Less popular airports? There are a dozen or so options dotted around the Alps. Clockwise from the northernmost, consider Germany's Friedrichshafen, Memmingen or Munich. Then there's Zurich, Innsbruck, Verona, Turin or Grenoble.
Train or drive? It takes a good deal of experience, planning and expense to self-drive to the mountains, although you will probably pay less than flying. Rail travel is much more civilised, with direct services in eight to nine hours to key resorts in the French Alps on Eurostar from London St Pancras and easy connections to many other resorts in the Alps (snowcarbon.co.uk).
Somewhere else? Overcrowding is rarely a problem at airports serving Eastern Europe, Scandinavia or, indeed, Inverness for a break at Aviemore. However, the Pyrenees are the stand-out destination in terms of snowfall, with Cauterets currently topping the world league table with about 5.5m. Lourdes/Tarbes is the nearest airport (only 48km) and packages can be arranged by Ski Collection (0844 576 0175; skicollection.co.uk).
Join our new commenting forum
Join thought-provoking conversations, follow other Independent readers and see their replies