The 29 coolest small US cities to visit in 2018
Need some travel inspiration?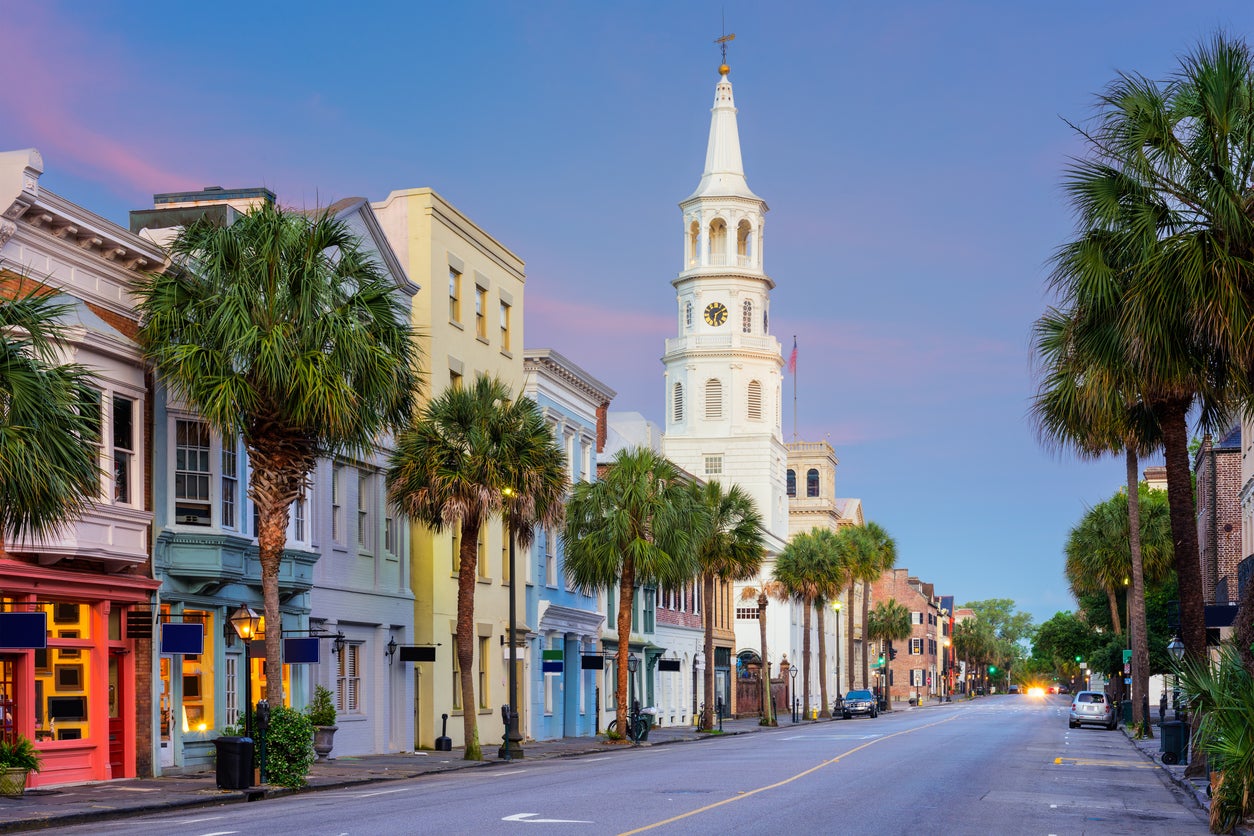 The 29 best small cities in the US according to National Geographic have been released.
Called the "small-cities index" the list draws from statistics and mentions on Instagram and Yelp to determine where they rank across 10 categories:
Most hipster-friendly (coffee shops, tattoo parlors, record shops, vintage stores)
Grooviest (music venues, live music, instrument stores)
Most Instagrammed (hashtags)
Artsiest (art galleries, art supply stores, art schools)
Best groomed (barber shops, hair salons, hair removal services, cosmetic dentists)
Meatiest (butchers, delis, steakhouses)
Most dog-friendly (pet-sitting, pet stores, pet groomers, dog-friendly restaurants)
Sudsiest (breweries)
Most caffeinated (coffee shops)
Greenest (parks)
The results in each area were then sorted into three categories based on population sizes: 40,000 to 100,000, 100,000 to 200,000, and 200,000 to 600,000. An algorithm then determined which cities ranked highest per capita.
The 29 cities on the list weren't ranked relative to one another, but Business Insider has noted which categories each won.
From favourites like Charleston, South Carolina, to the beach town of Pensacola, Florida, here are the 29 coolest small cities to visit in the US in 2018.
Albuquerque, New Mexico — Sudsiest
Sun, craft beer, and food trucks galore — what more could you ask for?
Anchorage, Alaska — trending, most caffeinated
There are about six coffee shops for every 10,000 residents in Alaska's largest city and cruise-ship port. Need we say more?
Ann Arbor, Michigan — greenest
With a botanical garden and 159 parks, the city plans to plant more than 1,000 trees every year.
Annapolis, Maryland — trending, most dog-friendly
Take in some colonial charm and visit the Middleton Tavern, where George Washington once enjoyed oysters — even your dog is welcome.
Asheville, North Carolina — artsiest, sudsiest
Craft breweries, pubs, and art galleries make this an ideal place for sipping something tasty while taking in something beautiful.
Baton Rouge, Louisiana — best groomed
College students in Baton Rouge, which is full of barber shops and hair salons, are known for rocking cowboy boots at football games.
Boulder, Colorado — hipster-friendly, grooviest, most caffeinated, sudsiest
With music venues, vintage-clothing boutiques, stunning surroundings, and craft breweries, this city has something for everyone.
Charleston, South Carolina — most Instagrammed, artsiest
You'll notice work from local artists in public and inside schools and galleries — perfect for your vacation snaps.
Columbia, South Carolina — best groomed, meatiest
Head to the salon and then enjoy some barbecue at this foodie hotspot.
Greenville, South Carolina — meatiest
While there's no shortage of butchers, delis, and steakhouses, you'll also find a stunning park with a natural waterfall.
Hagerstown, Maryland — best groomed
Bikers and hikers can come together with history buffs alongside the C&O Canal National Historical Park trail, full of Civil War and African-American history.
Healdsburg, California — trending, greenest
Wine fans will love exploring the vineyards, many of which were saved from the wildfires that tore across Sonoma Country last year.
Hickory, North Carolina — hipster-friendly
The annual Hickory Hops festival is the place for beer and live music, but you'll also find tattoo parlors and vintage boutiques — or plenty of golf if that's more your thing.
Honolulu, Hawaii — grooviest, most Instagrammed, artsiest
While there are plenty of stunning scenes to capture, head to Surfjack Hotel and Swim Club for Sunday brunch. Your Instagram will thank you.
Kansas City, Missouri — trending, artsiest
This midsize city was home to the Depression-era painter Thomas Hart Benton, and you can check out his work — and home studio — if you pay it a visit.
Lakeland, Florida — most dog-friendly
Outdoor patios, restaurants, and wine bars alike allow you to bring your four-legged friend along in this architectural city.
Louisville, Kentucky — trending, meatiest
You simply cannot visit this city without trying the Hot Brown, an open-faced turkey and bacon sandwich with Mornay sauce, best enjoyed with a bourbon and the sounds of bluegrass.
Madison, Wisconsin — greenest
If you're seeking a breath of fresh air while still being in a city, there are 11.6 parks per 10,000 residents in Wisconsin's capital, as well as trails and beautiful views.
New Orleans, Louisiana — trending, hipster-friendly
This uber cool spot is celebrating the 300th anniversary of its founding this year, and you can take it in alongside plenty of trendy bars, music clubs, and restaurants.
Newport, Rhode Island — trending, best groomed
There are antique horse-drawn carriages in this quaint spot, which also happens to boast some pretty great spas.
Olympia, Washington — most caffeinated, greenest
Fuel up on caffeine at one of many quirky coffee shops, then explore the 314-acre waterfront at Priest Point Park.
Omaha, Nebraska — trending, grooviest
Musicians and bands are always welcome in this cool Midwestern city, which has a historic area with cobblestone streets, restaurants, boutiques, and coffee shops.
Pensacola, Florida — most dog-friendly
Pooches are welcome on the sand and the sidewalks of this sunny city, where you'll find plenty of galleries, shops, and restaurants alongside 18th- to 20th-century buildings.
Pittsburgh, Pennsylvania — trending, sudsiest
This city is home to more than 30 craft breweries, and most of the beer is made in historic buildings. There's even a brewpub-museum combo in the works.
Portland, Maine — most Instagrammed
You'll hopefully enjoy eating lobster as much as photographing the scenes in Portland — it's full of fishing boats and lighthouses.
Rapid City, South Dakota — trending, most Instagrammed
​Stop off in Rapid City, near Mount Rushmore, to check out the Dinosaur Park and stunning views.
Reno, Nevada — meatiest, most dog-friendly
Take in the incredible food-and-drink scene in the likes of Harrah's Steak House, which has been serving up tasty cuts of meat since 1937.
Santa Cruz, California — grooviest
Cruise record stores and check out live tunes after a day at the beach in this Cali hotspot that's every music fan's dream.
Spokane, Washington — hipster-friendly, most caffeinated
Head to Garageland, a gastropub/vinyl store with a canoe hanging over the bar, or Riverfront Park in the summer for music festivals and beer along the river.
Read more:
• Fifteen sentences your interviewer does not want to hear
• I flew 16 hours nonstop on one of the world's busiest international routes in economy class — here's what it was like
• 16 skills that are hard to learn but will pay off forever
Read the original article on Business Insider UK. © 2018. Follow Business Insider UK on Twitter.
Join our commenting forum
Join thought-provoking conversations, follow other Independent readers and see their replies