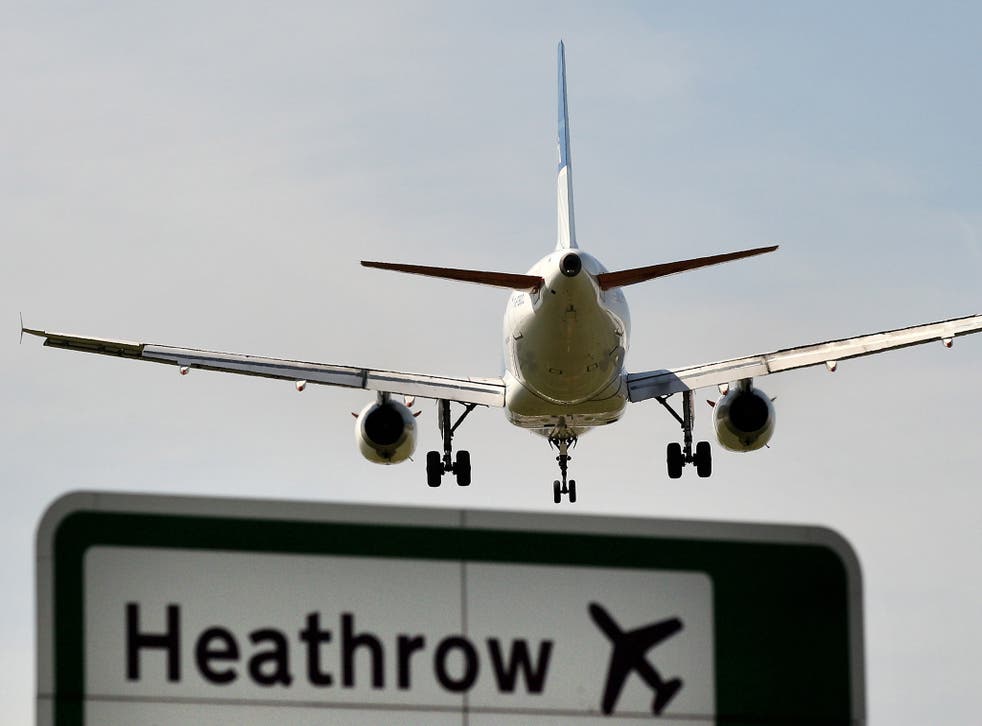 Storm Barney: Bad weather hits BA Heathrow schedule
Flights to France may also be delayed as the government has called for extra security checks at every airport
The strains on Britain's busiest airport, Heathrow, have been exposed once again by the approach of Storm Barney. Low-pressure systems from the Atlantic are expected to bring gusts of up to 60mph in South-east England, and Eurocontrol is already warning airlines flying to Heathrow: "Arrival regulated due to strong wind."
Dozens of flights to and from Heathrow have been cancelled pre-emptively in a bid to limit the disruption.
British Airways has cancelled 26 flights during the afternoon and evening. Domestic links to Aberdeen, Belfast, Glasgow, LeedsBradford, Manchester and Newcastle have been culled.
The remainder are short-haul flights to Geneva, Frankfurt, Berlin, Rome, Oslo, Marseille and Bologna.
BA's partner, Aer Lingus, has cancelled two round-trips from Dublin to Heathrow.
Lufthansa and SAS have each cancelled two flights to and from their hubs in Frankfurt and Copenhagen respectively. The German airline also axed a flight from Munich and the return leg. Its subsidiary Germanwings cancelled its inbound flight from Cologne and the corresponding outbound journey.
A single out-and-back cancellation from Amsterdam by KLM brought the total to 36.
Flights could also be held up by longer airport queues. British Airways said: "The French government has asked for extra security checks at all airports in the country, and this may lead to delays to flights from France."
Elsewhere in Britain, Caledonian MacBrayne ferry services in western Scotland are in some disarray following a number of cancellations and diversions yesterday. Additional sailings are planned today to deal with the backlog.
In Greece, Chania airport is currently closed because of what Eurocontrol calls a "disabled aircraft on the runway".
As easyJet announced full-year profits averaging £10 for every passenger, the airline's chief executive, Carolyn McCall, said it would return to Sharm el Sheikh as soon as the Government gives the go-ahead. The last of the easyJet passengers from the Egyptian resort are expected to arrive back in the UK today.
Kremlin officials confirmed this morning that the Metrojet flight from Sharm el Sheikh to St Petersburg was downed by a bomb, saying traces of explosives "of foreign origin" had been discovered in the wreckage.
Join our new commenting forum
Join thought-provoking conversations, follow other Independent readers and see their replies