The 17 most punctual airlines with the best service in the world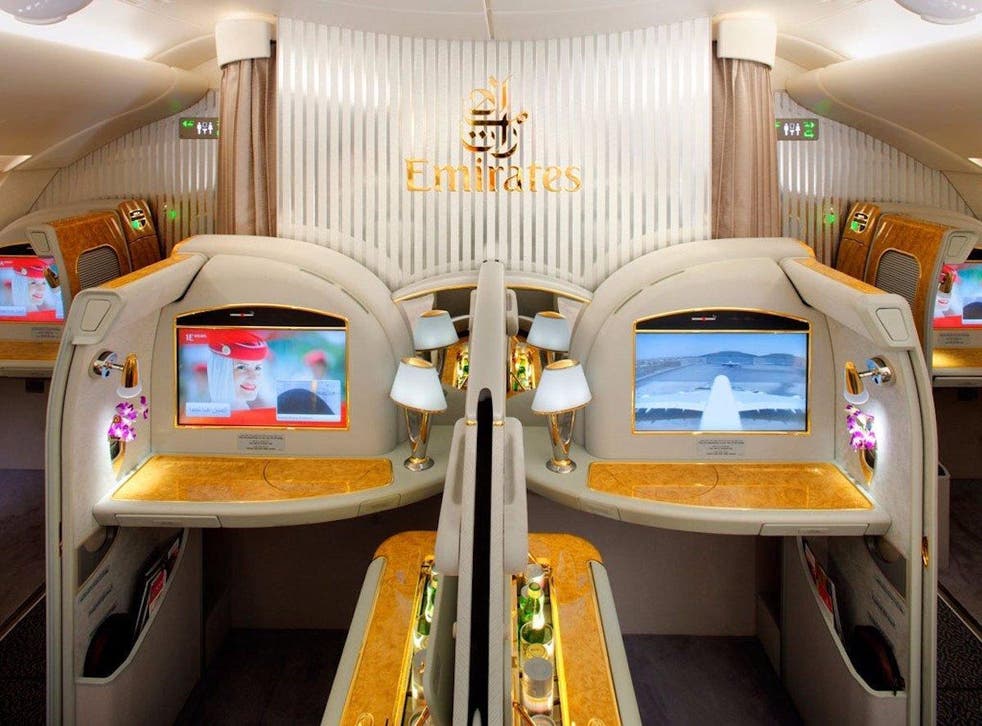 While there are some airlines that constantly receive good press, some of the highest-rated carriers in the world might surprise you.
Air passenger rights company and flight delay compensation app AirHelp has released its Airline ranking for 2017, the fifth report since the company began evaluations in 2015.
AirHelp's ranking of 86 airlines is one of the most comprehensive of its kind and takes into account a number of metrics in three key areas to come up with an overall AirHelp Score. This includes:
Quality and Service: AirHelp factors in details from Skytraxresearch.com to help determine an airline's quality both on and off the ground. This includes airport service, airline lounge, seats, in-flight meals, entertainment, cabin staff, and comfort.
On-Time Performance: The company considered how many fights on the examined period — December 2016 to March 2017 — arrived on time.
Claim Processing: How efficiently each airline handled complaints and compensations claims, including how responsive the airline is, how good its internal claim handling procedures are, and how quickly it paid out for valid claims.
"As the marketplace becomes more saturated, the winners in the air travel race will be companies that deliver on their promises on the ground, in-cabin and post-flight," said AirHelp CEO and co-founder Henrik Zillmer.
Scroll down to see the 17 highest quality and most punctual airlines in the world, ranked in ascending order.
17. Eurowings — The German airline scored a 7.79 overall, largely due to its 8.75 punctuality rating. However, it only received a 6 for its quality and service.
16. Air Canada — The Canadian airline's high quality and service score (8) made up for its poor punctuality score (6.58). Its overall rating was 7.81.
15. Emirates — The UAE airline scored an 8 for its quality and service and a 7.8 for punctuality. Its overall tally was 7.82.
14. Air Malta — A good on-time score of 8.71 gave the airline an overall 7.89.
13. Widerøe — The local Norwegian airline had lower scores for quality and service, but an impressive 9.47 for on-time performance. This put it in 13th place with 7.91.
12. Air France — The French airline scores high for quality and service, getting a 7.92 overall.
11. KLM — The Dutch airline landed an 8 for quality and service, and a 7.94 score overall.
10. TUI — Another Dutch airline on the list. TUI beat out KLM at 7.95, thanks to its punctuality score of 9.05. It only managed 6 for quality and service.
9. Aer Lingus — An 8.75 on-time score gave the Irish carrier an overall 7.97.
8. Virgin Atlantic Airways — Just shy of an overall score of 8, Virgin Atlantic hit 7.99 thanks to its high quality and service score of 8.
7. British Airways — The Heathrow-based airline was the first to hit top the 8 mark, with an overall score of 8.14.
6. Air Dolomiti — The Italian airline delivered an impressive punctuality score of 8.96 and an overall rating of 8.22.
5. Air Transat — The Canadian Air Transat may have only hit a 6 for quality and service, but its 9.9 score for punctuality is extremely impressive. This combined with a claims processing score of 8.96, delivered it an overall 8.29.
4. Austrian Airlines — Another high score for claim processing (8.97) combined with an 8.18 for on-time performance gave it an overall 8.38.
3. Qatar Airways — The third highest quality and most punctual airline on the list, it was down from first place last year. Qatar landed a 10 for quality and service, getting an overall 8.46.
2. Etihad Airways — Another 10 for quality and service put Etihad in second place at 8.48 overall, despite a 6.83 in claim processing.
1. Singapore Airlines — The highest quality and most punctual airline in the world received a 8.73 overall mark from AirHelp Score. This was thanks to a 10 for quality and service and 8.7 for on-time performance. Singapore Airlines' significant improvements in on-time performance and claim processing surged the Asian airline to the top spot among 87 airlines for the first time.
Read more:
• The private jets and airplanes of 13 world leaders, monarchs, and billionaires
• Trump's 'air-travel revolution' could make flying in America worse
• This is how much leg room you get with each airline
Read the original article on Business Insider UK. © 2016. Follow Business Insider UK on Twitter.
Register for free to continue reading
Registration is a free and easy way to support our truly independent journalism
By registering, you will also enjoy limited access to Premium articles, exclusive newsletters, commenting, and virtual events with our leading journalists
Already have an account? sign in
Register for free to continue reading
Registration is a free and easy way to support our truly independent journalism
By registering, you will also enjoy limited access to Premium articles, exclusive newsletters, commenting, and virtual events with our leading journalists
Already have an account? sign in
Join our new commenting forum
Join thought-provoking conversations, follow other Independent readers and see their replies