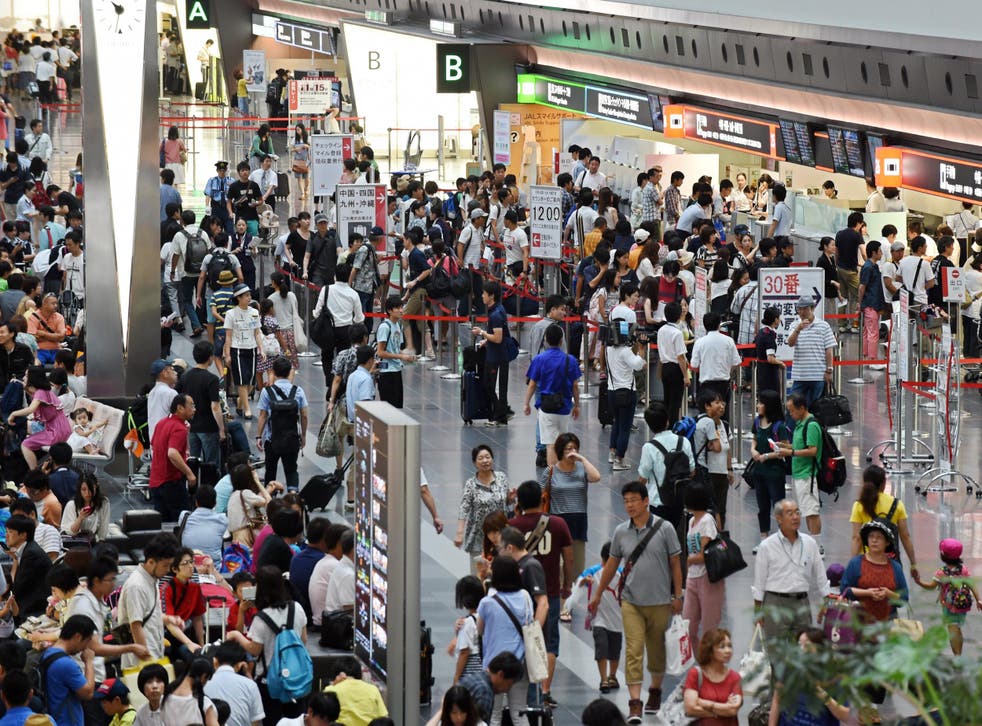 The world's most punctual airports revealed: Japanese, Danish and US hubs score high but Britain has just one entry
With January seeing a spike in holiday bookings as families give themselves something to look forward to over winter, the thought of long waits at the airport might dampen any excitement.
Some airports are better than others at ensuring travellers face minimal disruption, however, with airline industry monitor OAG releasing details of the world's most punctual airports.
For those looking to ensure the smoothest of journeys, the list - which is split into small, medium and large airport divisions - is dominated by hubs in Russia, Japan, Finland and the US.
Somewhat embarrassingly the only British airport to make the list in any category is Bristol which sneaks in at number nine in the small airport class. Major British hubs such as Heathrow and Gatwick were conspicuously absent from the list due to their low punctuality rankings.
By some way the best performing large airport is Tokyo Haneda, which saw 91.25% of its flights departing and arriving on time in 2015.
Germany's Munich airport came in second with 87.71%, while Brazil's Sao Paulo Guarulhos (87.47%) and America's Minneapolis (85.27%) were third and fourth respectively.
In the medium class, Copenhagen, Denmark took first spot with 88.53%, followed by Moscow Sheremetyevo, Russia (88.48%), Helsinki, Finland (88.43%), and Brisbane, Australia (88.31%).
In the small airport division, Japan's Osaka Itami took spot with 93.85%, followed by Belgium's Brussels South Charleroi (93.61%) Panama's Tocumen International (92.55%).
Large airports are defined as having seen more than 20 million seats per year, medium as having between 10 and 20 million and small as being under 10 million.
Speaking to MailOnline, a spokesperson for Heathrow claimed that capacity constraints affected the airport's punctuality performance.
"Heathrow is the only major hub airport in the world to operate at 99% capacity and we operate more than twice the number of aircraft movements on just two runways than the combined average of other global hubs," they said.
A spokesperson for Gatwick told the website that their airport only missed out because of incidents beyond their control.
"'Gatwick is operating near capacity and its on-time performance was affected by Air Traffic Control strikes in Europe and periods of adverse weather across the continent also affected scheduling," they added.
Register for free to continue reading
Registration is a free and easy way to support our truly independent journalism
By registering, you will also enjoy limited access to Premium articles, exclusive newsletters, commenting, and virtual events with our leading journalists
Already have an account? sign in
Register for free to continue reading
Registration is a free and easy way to support our truly independent journalism
By registering, you will also enjoy limited access to Premium articles, exclusive newsletters, commenting, and virtual events with our leading journalists
Already have an account? sign in
Join our new commenting forum
Join thought-provoking conversations, follow other Independent readers and see their replies