Travel question
There was no lifejacket on my flight – is this allowed?
Have a question? Ask our expert Simon Calder
Wednesday 27 February 2019 17:20
Comments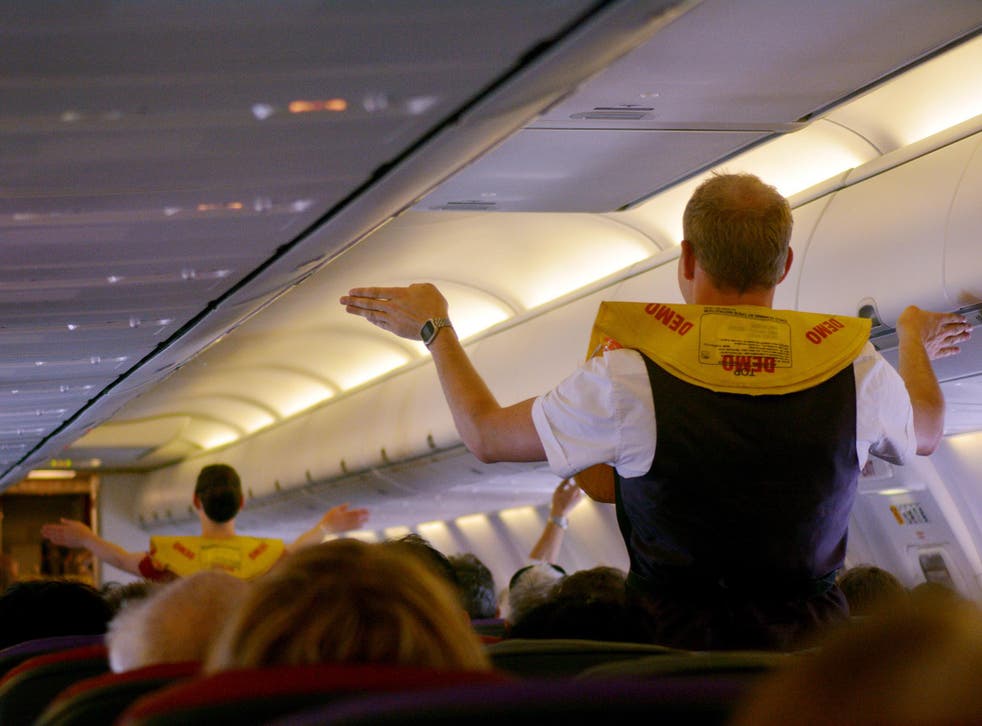 Q On an internal flight in the US from Portland, Oregon, to Los Angeles, I did as I always do and felt under my seat for my lifejacket. Imagine my surprise to find that the holder was empty.
During the pre-flight safety briefing, all was revealed. No jackets were supplied. Instead we were advised to use our seat cushion as a flotation device. I checked, and found that the seat just had two diagonal elastic straps across the underneath through which one was supposed to put one's arms.
It might have worked for a hour if you are young, fit and healthy. Certainly it is not something that would keep you afloat overnight or if you were unconscious. Is this now to be the norm on all flights?
Join our new commenting forum
Join thought-provoking conversations, follow other Independent readers and see their replies