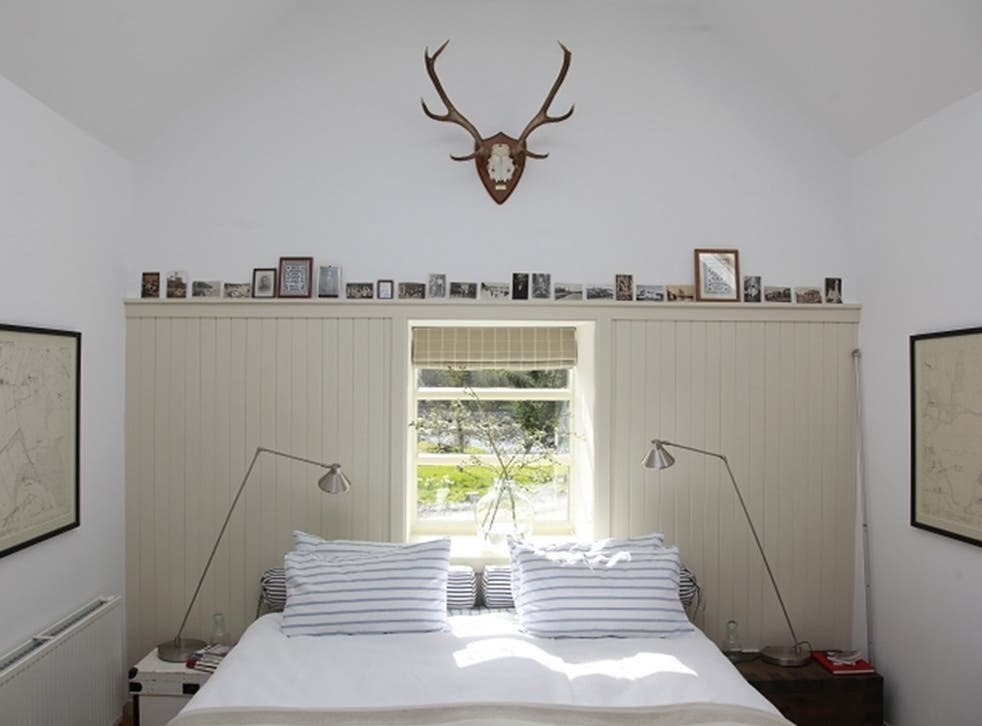 Bed and breakfast – and yoga and cookery
The British B&B has undergone a transformation. Now, you're just as likely to find a host of amazing extras as you are a warm welcome.
What's the attraction?
The British B&B has seen an improvement in standards that means that, for many guests, they've become the preferred alternative to a hotel, offering more character, more personal service and often a lower price tag. A recent poll by TripAdvisor revealed that eight of the world's top 10 B&Bs are British, including the chart-topping The Twenty One in Brighton (01273 686450; thetwentyone.co.uk; doubles from £90).
Good B&B listings sites include Sawday's (sawdays.co.uk) and the AA (theaa.com). It's also worth checking enjoyengland.com, visitscotland.com and visitwales.co.uk.
Belly-busting breakfasts
Though many bed and breakfasters wouldn't feel they'd had their money's worth unless they'd tucked into the full monty, others are relishing increasingly exotic breakfasts. Amid the kitsch surroundings of Upton House (01726 832732; upton-house.com; doubles from £130) in Cornwall for instance, décor is as restrained as a Fabergé egg and breakfasts boast heart-shaped waffles and caramelised-banana porridge.
At Montague House in Norfolk (01263 822510; montague-house.co.uk ; doubles from £80), freshly made smoothies are followed by red pepper and feta frittata, devilled kidneys or blueberry pancakes.
Further north, breakfasts at 2 Cambridge Street in Edinburgh (0131 478 0005; edinburghaccommodation.org.uk ; doubles from £95) offer raspberries, yoghurt and passion fruit followed by chestnut mushrooms on toast, with lemon, nutmeg and melted Taleggio cheese.
If your tastes are slightly more conventional, there's The Spoons on Skye (01470 532217; thespoonsonskye.com ; doubles from £115), which serves up homemade granola and freshly cooked pancakes, as well as local kippers. Likewise, at Hedgehog Corner in Devon (01297 32036; hedgehogcorner.co.uk ; doubles from £70), the local breakfast menu features eggs Benedict and waffles.
Who said that?
"It was impossible, he said, to express his contempt for the English idea of a breakfast, in the presence of ladies. You know how a cat expresses herself in the presence of a dog – and you will understand the allusion." – from I Say No by Wilkie Collins
"A man is a success if he gets up in the morning and gets to bed at night, and in between he does what he wants to do." – Bob Dylan
"I like to use I Can't Believe it's Not Butter on my toast in the morning, because sometimes when I eat breakfast, I like to be incredulous. How was breakfast? Unbelievable." – Demetri Martin
Pampering for pets
Many B&Bs welcome animals. At The Old Cider House in Somerset (01278 732228; theoldciderhouse.co.uk ), pooches even get home-made dog biscuits. Doubles start at £60, plus £3 per dog. For other dog-friendly B&Bs see kcdogfriendly.co.uk or dogfriendlybritain.co.uk . The website horseswelcome.org lists B&Bs for visitors with horses in tow, including Cwmfillo in Powys (01982 570355; cwmfillo.co.uk). Doubles cost from £60, and horses are well catered for with stabling from £10 per night and organic hay at £3 per bale.
Olympic hospitality
In the week when 120,000 hotel rooms were handed back by Locog, the organising committee for the London 2012 Games, the accommodation scene in London in July and August looks increasingly competitive. If you're willing to stay in a private home try sites such as crashpadder.com, wimdu.co.uk and 9flats.com . Wimdu, for example, is showing availability for a smart double room in a Georgian family home in Peckham in early August for £60 per night, including continental breakfast. And the Good Hotel Guide strays beyond its title, also recommending traditional B&Bs.
Pedal power
At Cottage Lodge in the New Forest (01590 622296; cottagehotel.org), green features include breakfasts sourced from the surrounding area, renewable energy and free tea and cake for guests arriving by train. Book into the Standing Hat room, an environmentally-friendly double built from local Douglas Fir that comes with its own wood burning stove, a four-poster made from locally felled beech, bamboo flooring and, from this month, an LED TV that guests can power by pedalling a bike. The room starts at £80 per night.
Hands-on holidays
Many B&Bs now offer short courses. In the Lake District, Number 43 (01524 762761; no43.org.uk ; doubles from £120) is running an Introduction to Photography course on 29 and 30 June. These cost £400 per person, including two nights' full board and two days' tuition. If food is your passion, head to Brompton Farmhouse in Shropshire (01743 761629; bromptonfarmhouse.co.uk), where doubles cost from £70. Guests can book in for day-long cookery courses. Prices start at £110 for a bread-making class (01743 761629; bromptoncookeryschool.co.uk).
Fit for purpose
The old school of thought that it doesn't really matter where you stay on holiday because it's just a place to sleep doesn't hold up these days. At Blackloch B&B (01250 884249; blackloch.com) in Perthshire, guests can take off for a hearty day's walk and then book in for a tailored yoga session with owner Anne Lonsdale in a designated yoga studio attached to the B&B. Rates start at £80 per double; 90-minute private yoga sessions for two cost £75. The Orange Tree B&B (01751 417 219; theorangetree.com) on the Yorkshire Moors also offers yoga weekends, from £199 per person.
Smiles as standard
You'd think a warm welcome was as much a part of the B&B mindset as providing quality bacon and clean sheets, but it isn't always the case. One place you can be assured of a positive reception is Compton House in Nottinghamshire (01636 708670; comptonhousenewark.com; doubles from £90). Its owner, Lisa Holloway, won Friendliest Landlady of the Year in the most recent AA Hospitality Awards. Book one of her seven bedrooms and you can enjoy fresh flowers, log fires, award-winning breakfasts and, if you book in advance, sophisticated suppers.
Register for free to continue reading
Registration is a free and easy way to support our truly independent journalism
By registering, you will also enjoy limited access to Premium articles, exclusive newsletters, commenting, and virtual events with our leading journalists
Already have an account? sign in
Register for free to continue reading
Registration is a free and easy way to support our truly independent journalism
By registering, you will also enjoy limited access to Premium articles, exclusive newsletters, commenting, and virtual events with our leading journalists
Already have an account? sign in
Join our new commenting forum
Join thought-provoking conversations, follow other Independent readers and see their replies